Volvo 850 T-5R (Mk1, 1995) icon review
We take a look back at the first of Volvo's sporty estates
If there's one word that's most closely associated with Volvo, it's surely 'safety'. The Swedish manufacturer has made great strides in making its cars safer, as well as everyone else's; don't forget, the three-point seatbelt was a Volvo invention that it then made available to other manufacturers. 
The term 'sporty', on the other hand, probably isn't something that'd spring to mind as quickly. And yet, Volvo has had a damn good go at challenging preconceptions of sensibility with some red-hot models. 
The 740 Turbo was perhaps the first notable attempt, with the assistance of some particularly punchy marketing. "The basic idea behind the Volvo 740 Turbo," one print advert read, depicting the car next to a Lamborghini Countach towing a trailer. "How to survive a midlife crisis with dignity," read another. 
The first Volvo to truly be known for its sporting pretensions didn't come until a good few years later. We're talking about the 850 T-5R, which involved tickling the already potent 2.3-litre turbocharged five-cylinder engine of the 850 Turbo to produce 237bhp, at the same time as fettling the suspension and chucking all the must-have toys at the standard equipment list. 
You could have one as a saloon or this estate, but we all know that a wagon like the one we have here is the cooler option. Sliding behind the wheel of this example, I'm immediately struck by the generous equipment levels. Heated, electrically adjustable leather and Alcantara seats, electric windows all round, electric mirrors, climate control – all the major boxes of the day are ticked. The cup-holders have a fantastically dramatic way of folding out, and the interior door handles are rather quirky. They're chunky little tabs which are mostly hidden from view, recessed within the door pulls.
 Those seats, by the way, were developed with input from Porsche. Far from the financial colossus it is today, the German marque wasn't in the best of health in the early nineties, and it was collaborations like this (another of which involved a similarly famous fast estate of the era, the Audi RS 2) that helped to keep the lights on. Other areas of Porsche assistance for the T-5R included engine tuning, transmission and suspension. 
There's not a lot of flair in the design of the T-5R's interior; its dashboard is a function-first collection of straight lines. It's quite subdued inside, and there are few clues that this isn't just a common-or-garden 850. 
It's a similar story on the outside. The large-for-the-time 17-inch wheels and a subtle boot badge are the only real giveaways on Stone Black and Olive Green T-5Rs. This particular T-5R, however (part of Volvo UK's heritage fleet) has a much more obvious tell – its brilliantly lurid Cream Yellow paintwork. 
A similarly specified T-5R adorned the front cover of a 1995 issue of Auto Express (see 'what we said then', right) with large plumes of smoke trailing from the front tyres, but there'll be no such shenanigans today, due to the way in which this T-5R test car deploys its power – through a four-speed Aisin automatic transmission. Thanks to the rather leisurely way in which this gearbox hooks up, we won't be dramatically lighting up the front tyres.
Partnership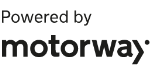 Need to sell your car?
Find your best offer from over 5,000+ dealers. It's that easy.
Showing how ahead of its time the T-5R was, you even get three driving modes: Econ, Sport and Winter, although switching between them doesn't make a huge amount of difference to the way the 850 feels. There's also a switchable traction control system. 
What's missing is significant torque steer. Once the somewhat lengthy kickdown process is finished, the T5 engine's 237bhp is deployed with minimal fuss and a muted but satisfying five-pot warble. 
These days that's a fairly tame power figure, so the T-5R feels more brisk than fast. No doubt the five-speed manual would have enlivened the experience, but the four-speed auto's upshifts aren't too sluggish. 
There's no obvious boost threshold in the rev range where all hell breaks loose; instead, there's a satisfying building of momentum. Inevitably, there's turbo lag, but the slow automatic gearbox disguises this. 
Body control is tidy enough, and although there is a reasonable degree of roll during harder cornering, the T-5R doesn't exactly fall onto its door handles. The steering meanwhile has a nice amount of weight to it, and a surprising feeling of directness. 
Putting your foot down in a corner does start to reveal the limitations of a powerful front-wheel-drive car of the era, though. At this point, you'll hear the inside front tyre protest as the 850's nose washes into understeer. 
Overall, the T-5R feels more like a fast cruiser than a rival to BMW's E36 M3 of the time. But that's just fine, because it's very much its own thing, and, of course, the E36 M3 was never available as an estate. 
The T-5R was strictly a limited-edition affair, but demand led to Volvo evolving it into the longer-lived 1996-on 850 R. These cars paved the way for increasingly powerful turbo five-pot performance models, and eventually, one with a transversely mounted 'T6' straight six filling its engine bay – the V60 Polestar. 
The six-cylinder was later replaced by a more powerful turbo and-supercharged four-cylinder engine. Since it disappeared in 2018, there's been nothing comparable. Yes, we've had 400bhp+ T8 models of various shapes and sizes, but these are high-powered hybrids, and not sporty. 
The era of fast, slightly unhinged Volvos, then, is sadly over. But hey, it was pretty spectacular while it lasted. 
What we said then
Issue 333, February 17-23 1995 
"The T-5R seems to have the lot. It's very fast, very practical and completely outrageous. As the ultimate statement in fast family transport, and then some, there's nothing to touch the T-5R. It's one hell of a car."
Interested in buying one?
To spread your net as wide as possible,  you would be wise to look for both T-5Rs and 850 Rs, because Volvo only brought 200 of the former to the UK, making them rare, and therefore sought after. The 850 R is no bargain by comparison, though, and values have shot up in recent years. You are, however, getting a robust and very well built car for the money. 
Don't be put off by higher mileages (common with all 850s) but make sure there's a full service history proving the car has been cared for, and meaning it will hopefully last for a long time.
Cambelts should be changed every six years or 70,000 miles, but the cost of the job is very reasonable. 
A common issue with the five-cylinder engine is bent con rods. Normally, this is caused by a faulty Boost Control Solenoid (BCS) increasing turbo boost pressure. 
| | |
| --- | --- |
| Model: | Volvo 850 T-5R |
| Production dates: | 1995 |
| Price then: | From £28,840 |
| Price now: | From £10,000 |
| Engine: | 2.3-litre 5cyl petrol, 237bhp |
| 0-62mph: | 7.3 seconds |
| Top speed: | 140mph |