Volvo creates super-efficient Drive-E three-cylinder engine
Swedish car firm Volvo follows trend for downsizing by introducing Drive-E three-pot engine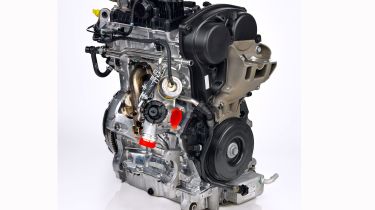 Volvo is embracing the trend in downsizing its engines to three-cylinders. The Swedish company is already deep in testing its new 1.5-litre three-cylinder petrol Drive-E engine and says the tiny unit could appear in its products within two years.
The three-cylinder engine will be built alongside Volvo's high-efficient 2.0-litre four-cylinder Drive-E. It will primarily feature in the V40 hatchback and its successor which will be built on Volvo's new CMA – Compact Modular Platform.
• Most economical cars on sale
This platform is likely to spawn other derivatives including the possibility of an XC40, although this hasn't been confirmed. The punchy three-pot will also find its way to Volvo's larger 60 series cars – S60, V60 and XC60 – thanks to turbochargers to offer great power and performance.
The new engine will be built in Sweden and is another step in Volvo's aim to move away from five-, six- and eight-cylinder engines.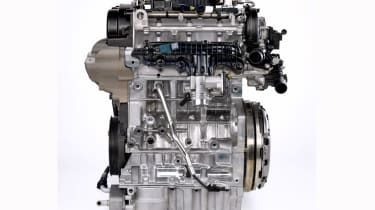 Michael Fleiss, vice president powertrain at Volvo Car Group, said: "We have learned a lot from the development of our four-cylinder Drive-E engines and translated this into a highly responsive, compact and powerful premium-quality three-cylinder engine. The engine is being developed primarily with our new CMA architecture in mind but will also provide power for our 60 Series cars thanks to Volvo's advanced turbo technologies, while also meeting Euro 7 emission targets."
Dr. Peter Mertens, senior vice president research & development at Volvo Car Group, added: "The beauty of the new three-cylinder engine we are developing is that it can be built on the same production lines as our four-cylinder engine, offering flexible production potential which can be adapted to suit business needs as we grow. This marks an important step forward for Volvo Cars. In terms of our power and efficiency, Volvo's engineering excellence will shine through with the Drive-E three-cylinder engine."
Now read about our test drive of the Volvo V40 with the new Drive-E 3-cylinder engine installed