Volvo confirms 2019 global EV will be built in China
Volvo sheds more light on its upcoming family of electric vehicles, confirming both CMA and SPA platforms will be utilised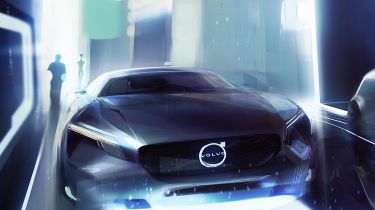 Volvo has again confirmed it intends to enter the electric vehicle market by 2019 at the Shanghai Motor Show, revealing that its first all-electric car will be assembled in China for global export.
The all-electric model arriving in 2019 will be based on Volvo's new Compact Modular Architecture (CMA) platform for small vehicles, which will underpin the forthcoming XC40 SUV and two other '40' cars – the V40 hatchback and S40 small saloon. As such, it should be a car to rival the Tesla Model 3.
• Best electric cars on sale right now
The company has set out ambitions of selling one million electrified cars – both hybrids and full EVs - globally by 2025, with the Chinese market becoming key to the company's fortunes. Volvo has also revealed that another EV making use of the firm's Scalable Product Architecture platform – debuted on the XC90 and now underpinning the new XC60 – is in the early stages of development.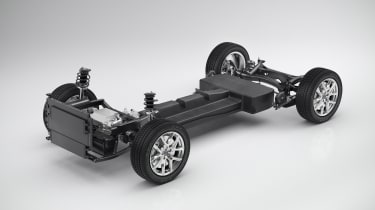 We learnt of Volvo's impending assault on the electric car market earlier in 2017. Speaking to Auto Express at the 2017 Detroit Motor Show, Henrick Green, Volvo's recently appointed boss of Research and Development, told us: "We are full speed now developing our first full EV to launch in 2019 and it will be followed up. It will not be a one-off project and it will be followed up by further products down the line.
"Right now we have the plug-in hybrid which we believe is a very strong transitional product", Henrick added. "However, in the longer term the fully electric battery vehicle will be taking a much larger share of the market mix, and people will use and drive fully electric as their main propulsion system or only propulsion system."
Green also admitted that Volvo is considering whether to launch the electric vehicles under a new sub-brand in a similar way to BMW's i Division and Merc's forthcoming EQ range. "How that will exactly fit into our portfolio we are yet to fully define," he said. "But what I can say is that we will not do one electric vehicle on the side. We will of course have the first electric car to begin with but it [the electric technology] will broaden into our regular portfolio in what we think is a clever way."
Volvo aims to be selling one million electrified vehicles globally by 2025, with plug-in hybrid models also included in the target.
Would you buy an electric Volvo? Let us know in the comments section below...