UK roads will host Volvo autonomous cars trial
Volvo will launch a new autonomous driving trial in London next year, with self-driving cars on public roads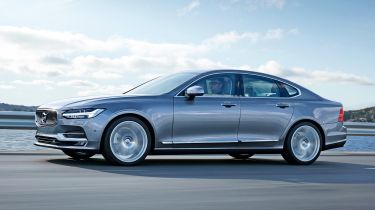 Volvo has announced a plan to test some of its autonomous driving technology on UK roads in 2017. The scheme will involve Volvo's self-driving cars taking to public roads.
The 'Drive Me London' test, as Volvo calls it, will feature ordinary drivers, including families, using the cars for everyday tasks. Volvo will collect the data from this normal use, with this being more useful than unrealistic trials done on sterile test tracks.
The trials come as part of the company's plan to have nobody killed or seriously injured in a new Volvo by 2020. The initial trial involves only semi-autonomous cars, with an expansion in 2018 to 100 cars making it one of the biggest tests of its type in the UK.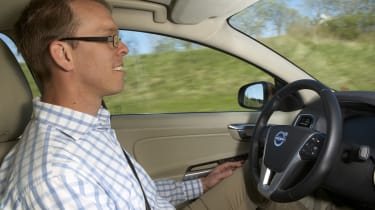 "Autonomous driving represents a leap forward in car safety," said Volvo boss Hakan Samuelsson. "The sooner AD cars are on the roads, the sooner lives will start being saved... Governments globally need to put in place the legislation and infrastructure to allow AD cars onto the streets as soon as possible. The car industry cannot do it all by itself. We need governmental help."
Volvo has already announced that it will accept liability for crashes in its autonomous cars, a claim that no other car manufacturer has echoed yet.
The new XC90 and S90 both feature semi-autonomous tech including adaptive cruise control with queue assist, and automatic braking with pedestrian and large animal detection.
What do you think of Volvo's plan to have self-driving cars on UK streets? Let us know below...