Volvo primed to develop track-influenced sports cars
Parent company Geely denies talks to buy Lotus, but hints at track-developed electrified Volvo models in the future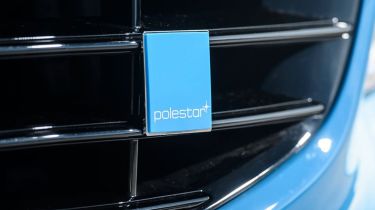 Geely boss Shufu Li has denied rumours that his brand is in talks to buy sports car maker Lotus, but hinted that more track-focussed Volvos could appear in the future. The news comes just hours after he unveiled a contradictory chauffeur-centric long-wheelbase S90 – built in China for export across the globe.
Speaking from the reveal of the new S90 Excellence, chairman Li confirmed speculation that his company had been in contact with Lotus, but denied any suggestion it was ready to buy the British brand. 
• Volvo expands production in China for entire model range
"We never talked about acquisition," he said. "We have not made any arrangements and that is it."
He went on to discuss the future of Volvo, with a distinct push towards its goal of offering a fully autonomous car to the public by 2021.
"We would like to grow ourselves. We will grow through breakthroughs in technology," he said.
Volvo CEO Haken Samuelsson added: "We will provide more mobility; both short term and longer term. Connectivity will enable that. These areas are examples of where Volvo will exist in the future."
However, Li did then shed some light on his passion for driving outside of work: "I love driving," he said, later letting slip that he is building a race track that will be put into operation next year.
When pushed as to whether this was purely for personal enjoyment, or whether Volvo would use the facility to test its cars, Li replied: "The race track is open for everyone." 
• Volvo S90 Excellence revealed in China
Last year, Volvo bought Swedish tuner Polestar in its entirety. In response to Shufu Li's admission, Samuelsson told us: "A premium car maker also has to develop emotional value to justify the higher price. This is where a brand like Polestar comes into play.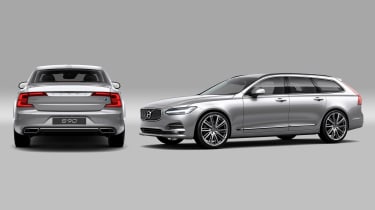 "We have bought that brand and we are going to develop it in the direction of premium, pure performance cars. They will be developed in the direction of electrification," he said. "They will give a very high performance to our customers".
Samuelsson refused to give a time frame for the track-tuned plug-in Polestar models, but said they are in the plans "for the next few years."
It's likely an S90 would be first on the list, as the SPA platform – which underpins both S90 and V90, as well as the XC90 SUV – has been designed from the outset with electrification in mind. The 401bhp T8 Twin Engine S90 – also shown in China this week – is a hint at what's to come from the brand, meaning a Polestar version could have upwards of 500bhp.
The smaller CMA architecture, which will form the basis of the next-generation V40 hatchback, will also feature plug-ins and pure EVs.