Hybrid Volvo S90 Polestar and V90 Polestar on the way
Boss reveals new Volvo S90 and V90 are most likely candidates for electrified Polestar makeover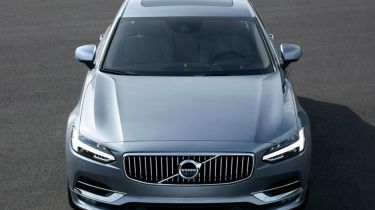 Volvo CEO Hakan Samuelsson has confirmed the brand's S90 and V90 models are the most likely candidates for a hot hybrid Polestar makeover.
Talking from the Geneva Motor Show, he told Auto Express that buying the specialist tuner outright last year would allow Volvo to call the shots - picking and choosing the most suitable cars as and when they're ready.
We challenged Samuelsson on when and where we'd see a new Polestar model, and while he assured us not every segment in Volvo's range would get a hot version, he did hint that plans were in place to challenge the likes of BMW M and Mercedes-AMG.
"Even if Volvo has a very clear identity now, there's still room for a more performance or exclusive car", he told us. "So that's why we wanted control of it. That's why we bought it."
But he also told us not to bet on conventionally-powered fast Volvos. Earlier in the day, the company's senior VP of R&D Peter Mertens explained that six and eight-cylinder engines would never feature in a future Volvo – thus all but confirming that tuned Polestar versions would need to utilise the brand's efficient four-cylinder powertrain, with added electrification.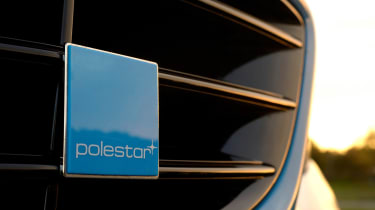 "Now we are going to take the brand – not just into gasoline high performance – but into electrified power and performance. We'd like to see Polestar variants of our new cars", Samuelsson told us.
"There could very well be an S90 Polestar", he said. "It would look different. It would have changes to the chassis, suspension and powertrain.
"We would not just glue Polestar to any body. There has to be some kind of priority. S90 and V90 are probably good candidates".
• New Volvo V90 estate joins the family at Geneva
After buying Polestar last year, Samuelsson said: "Driving a Volvo Polestar is a special experience. We have decided to bring this experience to more Volvo drivers, placing the full resources of Volvo behind the development of Polestar as the model name for our high performance cars."
He announced plans to sell between 1,000 and 1,500 Polestar cars each year, with bigger plans in the more distant future. A Volvo S90 Polestar could rival cars like the BMW M5 - though adding a hybrid drivetrain would not only significantly reduce emissions, but also increase performance.
Will hybrid Volvo S90 and V90 Polestars be a success? Let us know in the comments section below...