Continental WinterContact TS 870 review
Although not yet on sale, the Continental WinterContact TS 870 is potentially a champion in waiting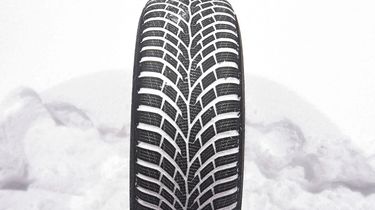 In association with

We couldn't include the Continental WinterContact TS 870 in our overall ranking because, although the tyre was due to go on sale this winter, the pandemic has put its release back by a year. However, Continental can take some consolation from having provided the best tyre.  
If it is launched in this spec, its rivals will need some major improvements to match it. It topped the snow tests thanks to a stellar handling performance. While it was only fourth in traction and braking, it was close to the best, and a remarkable two seconds quicker around the handling track than the next quickest. Grip was on another level, with a strong front and a well controlled rear. In the wet it was pipped by our winner and matched by the runner-up, which were a step away on snow. 
That strong front was still there in the wet, helping it secure the quickest time by just under a second. Again it had a great balance, with rear movement limited despite higher front grip than rivals, which stayed for longer as the lock increased. 
The usual trade-off for good performance in the wet is fuel economy, but Continental must have found something with its winter compound, because it topped the rolling resistance table. 
However, the TS 870 can't be bought yet, so our other reviews will not take into account its performance.
We say: The TS 870 is a pretty special tyre, combining remarkable snow performance with pace-setting wet grip and excellent fuel economy.
Blackcircles.Com says: It's unfortunate that this tyre could not be included in the overall results. Its predecessor is a popular tyre with our customers – so good things are expected of this tyre when it finally does go on sale.
| | | |
| --- | --- | --- |
| Overall | 101.6% |   |
| Snow braking | 98.7% | N/A |
| Snow traction | 98.9% | N/A |
| Snow handling | 102.3% | N/A |
| Straight aquaplaning | 97.8% | N/A |
| Curved aquaplaning | 92.3% | N/A |
| Wet braking | 98.4% | N/A |
| Wet handling | 101% | N/A |
| Wet circle | 100.5% | N/A |
| Dry braking | 93.8% | N/A |
| Rolling resistance | 101.1% | N/A |
| Cabin noise | 100.7% | N/A |
| Price | N/A |   |