Best ratchet spanner sets 2018
Spin bolts and fasteners on and off your car in the narrowest gaps with our pick of these neat ratchet spanner sets
Ratchet combination spanners have been around for a few years. But what started out as prohibitively expensive, awkwardly bulky tools have been refined into affordable and reliable pieces of kit that can be used almost anywhere you can wield a conventional combi spanner.
And once you take the plunge and buy a set, you'll wonder how you ever managed without them. Putting the speed and ease of a ratchet into a tool as versatile as a combination spanner often means both your conventional spanners, and sockets, can become semi-retired. So which is the one for your tool box? We took eight for a spin.
How we tested them
A selection of sizes was loaded to British Standard proof torques to rate durability, and both the open and ring ends checked for the correct size.
Bulky designs can be problematic on fasteners positioned close to obstructions. Next we checked the ratchets. These should be as fine as possible, but free moving in the non-load direction. Otherwise the drag of the mechanisms can tighten the fastener being loosened, or vice versa.
Our final factor was price, which was taken from a range of online sources as we went to press. 
Verdict
Laser's set is the ultimate. But if you want more sizes for your cash, the Kennedy and comprehensive Halfords are definitely the next to consider. 
1. Laser 3905
2. Kennedy KEN-582-3990K
3. Halfords 264320 
Reviews
Laser 3905
Price: around £80Sizes: 10, 12, 13, 14, 15, 17 and 19mmContact: www.lasertools.co.ukRating: ★★★★★
This set has benefited from our tightening of the testing criteria. The spanners flew through the loading and sizing tests. But it's the more subtle details that have impressed us and built up that score. The ring ends, for instance, are slimmer than most and offer pivoted joints to the spanner bodies, giving ultimate positional versatility, even in the tightest spaces. The 72-position ratchets are beautifully fine as well, and they're also incredibly free-moving in the non-drive direction. Our only niggle, at this price, is that the ratchet mechanisms aren't reversible. 
Kennedy KEN-582-3990K
Price: around £45Sizes: 10, 11, 12, 13, 14, 15, 16, 17 and 19mmContact: www.cromwell.co.ukRating: ★★★★☆
Although this doesn't have the handy flexible ring heads of the Laser 3905 Best Buy, it offers a similar overall feel. The tools are light, bang on in terms of length and just feel right in your hand. Our loading and sizing tests reassured us that the spanners' fine, slender design – in terms of lengths, slim rings and those 72-position ratchet mechanisms – don't detract from durability or strength. Even after the tests, the ratchets remained smooth and pleasingly free in the non-load direction. And the fabric-backed plastic storage roll is tough yet easy to wipe clean. 
Halfords 264320
Price: around £50Sizes: 8, 9, 10, 11, 12, 13, 14, 15, 16, 17, 18 and 19mmContact: www.halfords.comRating: ★★★★☆
A great alternative to Kennedy's KEN-582-3990K, and better value for money because Halfords packs in an extra three spanners for £4 more. The additional tools provided include the popular 8mm and 9mm sizes, too. Again, all the spanners feel top notch in use – slim, lightweight, just the right lengths and with excellent free-moving 72-position ratchets. But the ring ends aren't as compact as on the Laser and Kennedy tools. And while the display case keeps it all together, it's clumsily bulky compared with a simple storage roll. 
Partnership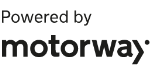 Need to sell your car?
Find your best offer from over 5,000+ dealers. It's that easy.
Draper 25397
Price: around £35Sizes: 8, 10, 12, 13, 14, 17 and 19mmContact: www.drapertools.comRating: ★★★★☆
The sub-£35 price makes this Draper set seem a great budget option. But work out the cost per spanner and the Halfords is better value – plus the chain store's tools are a bit nicer to use. These spanners are still decent-quality offerings that made short work of both the sizing and loading tests, and the ratchets still have fine 72-position mechanisms; they're just not quite as smooth as those in our test top three. They're definitely stiffer, and noticeably notchier, in the free direction. Again, a storage roll would have been better than the display case supplied here. 
Sealey AK63905
Price: around £65Sizes: 8, 10, 13, 17 and 19mmContact: www.sealey.co.ukRating: ★★★★☆
With a price tag in excess of £60 for five spanners, this set needs to be good. And mostly it is. The tools obviously have a premium-quality finish, and they took our loading and sizing tests in their stride. So why the high cost? Well, all the spanners have ratchet reverse levers, which prove doubly useful with this set. That's because each ring end has a stop – preventing the spanner dropping below a nut on a long bolt or stud. Removing the magnetically restrained stop, and flipping the tool over, is one method of reversing direction. But nudging a thumb lever is obviously easier. 
Screwfix 6830C
Price: around £35Sizes: 8, 10, 12, 13, 15, 17 and 19mmContact: www.screwfix.comRating: ★★★☆☆
The second seven-piece set here for under £35, but it just doesn't compare well with the similarly priced Draper. Although there's a decent satin finish, the tools just feel chunkier and less impressive than most in the group. More critically, the slightly portly design means that the ring ends are among the bulkiest here. The ratchets stop narrowly short of having five degrees of movement (after several recounts we could only discern 70, rather than 72, clicks in a complete revolution). But more of an issue is their slightly stiff operation, especially in the non-load direction.
Kamasa 55774
Price: around £155Sizes: 8-24mm (missing 20mm) Contact: www.kamasa.co.ukRating: ★★★☆☆
Stunning-looking set probably covers every size you'll need. But the cost per spanner is far higher than for the Halfords or Kennedy. And as visually appealing as the case is, it's only practical if wall hung. Again, a wallet or roll is better to keep tools together. The spanners have a top-quality feel, breezed our tests and offer pleasingly slim ring ends. Ratchets are stiffer than we'd have liked, and the ring ends aren't our preferred flank drive configuration. 
Clarke PRO62
Price: around £60Sizes: 10, 11, 13, 14, 17 and 19mm Contact: www.clarkeinternational.comRating: ★★☆☆☆
Thanks to the smart wooden case, its red felt interior and the varnish aroma, this set is as appealing as the Kamasa. But the tools are different to others here. They're arguably the best for chewed nuts and bolts, with the ring ends featuring hex, rather than bi-hex, drives. And the ratchet mechanisms are completely step less and free moving. But they're not perfect. The rings are bulkier than most and the loading test degraded the ratcheting action.