Electric cool boxes: in-car fridges tested
Which 12V electric cool box is best for keeping drinks and snacks chilled? We test eight top products to find out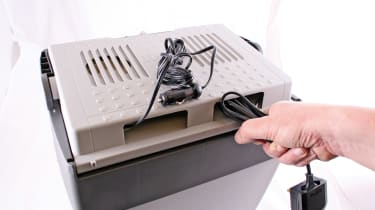 Keep your cool behind the wheel as temperatures rise this summer with a chilled drink always to hand. Plug in a powered cool box, fill it with on-the-go snacks and drinks and take the sweat out of long journeys. They're ideal for summer days out and holidays, plus you avoid pricey tourist traps and services.
Just like the non-powered versions, these cool boxes work best if loaded with chilled food and drink, as they will maintain their temperature for longer. They come in all shapes and sizes, so we plugged in eight to find the ideal chill out companion.
• Best car cleaning products and car care tips
How we tested them
How low can they go? We ran each cool box for two hours, monitoring the temperature inside compared to our workshop. Good use of space was assessed by seeing how well each accommodated 330ml cans and two-litre PET drink bottles, plus we looked for power switches and lights, low battery cut-outs and storage for leads.
The ability to run off the mains – so cooling could begin in the home – and keep food hot also scored points, plus lead lengths were taken into account. Finally, we looked at how much storage you get for your money, using prices from various online sources as we went to press.
Verdict
The Waeco CoolFun CX 30 ticked most of our boxes. Sealey's unconventional backpack cooler works well, while the final podium place goes to our ultimate in-car choice, the Waeco CoolFreeze.
1. Waeco CoolFun CX 302. Sealey 25ltr Rucksack Cool Bag3. Waeco CoolFreeze CDF 16