Alfa Romeo Giulia Quadrifoglio: long-term test review
Final report: We bid 'arrivederci' to Italian stunner – but we won't be entirely sad to see it go
Find your Alfa Romeo Giulia
Offers from our trusted partners on this car and its predecessors...
Or are you looking to sell your car?
Advertisement
The Giulia Quadrifoglio is a fantastic super-saloon. Pure-petrol models such as this will soon die out as we head towards hybrid and EV. The Giulia Quadrifoglio will go down as one of the very best Alfas in history, which is no mean feat. It just won't be remembered for its brakes.
Mileage: 6,433
Economy: 25.3mpg
I've said goodbye to the Alfa. It was a sad day when the car was collected, because the past few months and more than 6,000 miles have been brilliant fun. Well, mostly.
It was far from a love/hate relationship, with the emphasis being heavily on the former. However, there was one facet of the Quadrifoglio's personality that I found close to infuriating: the brakes. In fact, they nearly broke me (no pun intended), so I chose to look into exactly what was going on.
Firstly, the problem. The Intelligent Braking System's pedal feel is horribly dead, especially at low speed. I learned that the standard steel-disc system uses brake-by-wire technology, which means the pedal isn't directly linked to the calipers. Your input is interpreted by a computer, and the system then administers the brakes.
This is partly meant to account for fade; the set-up takes up any slack caused by the brakes getting hot, enabling a consistent pedal response. And while it does this, and helps save some weight over a conventional set-up, the trade-off is a less-than-predictable response when you're driving at low speed.
This trait manifests itself in abrupt stops. It's virtually impossible to bring the Giulia to a gentle halt. And once you've halted, with your foot still on the pedal to hold the car stationary, there's a creaking noise from the rear as the set-up piles on more pressure. When you start off again, it then takes a tap of the throttle to overcome the system, with the Alfa jolting forward.
It's fair to say that low speed is not the Quadrifoglio's natural sweet spot. But I knew that anyway – and the moment I got out on the open road, the Giulia's true personality really came alive.
I simply adored the way it accelerated and how it handled. Having to replace the front tyres with standard Pirelli P-Zeros meant the car didn't quite have the same bite as it did when it was shod with the special AR-marked Corsas it came on, but the general balance remained superb.
I think the Quadrifoglio has some of the nicest steering on any modern performance car, too. While the aggressive negative camber on the front wheels meant our long-termer had a voracious appetite for rubber, eating the inside shoulders of the tyres, it also meant that the way the car tipped into corners was simply superb.
Alfa Romeo Giulia Quadrifoglio: second report
Our writer enjoys twin-turbo V6 Alfa before it goes the way of the dinosaurs
Verdict
Despite my conscience occasionally nagging at my inner enthusiast, I'm still very much enjoying the Giulia Quadrifoglio experience. Every drive is an event; I genuinely enjoy going round to the shops in the Giulia. While it feels like days are numbered for cars like these in their current form, I can overlook the Alfa's one or two deficiencies in certain areas because it's so good in so many others. It's brilliant. 
Partnership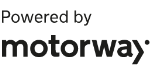 Need to sell your car?
Find your best offer from over 5,000+ dealers. It's that easy.
I was never really a fan of dinosaurs when I was younger. However, my inner palaeontologist has broken out recently, since I've been living with the Alfa Romeo Giulia Quadrifoglio.
In my last report I said I wasn't big on grand, romantic gestures, but that I'd fallen for the Alfa. That is still true. Running it has done nothing to disrupt my infatuation for the car, but the more I drive it – and fill it up at the petrol station – the more I feel like I'm living with a bit of a dinosaur, and that the Giulia Quadrifoglio and cars of its type are destined to become fossils.
Increasingly, modern cars that I drive are either fully electric or have a heavy electrified element, so the pure-petrol Giulia, with its punchy turbocharged engine, feels like a dying breed. I get a kick every time I drive it; if you're any sort of car enthusiast, it makes you realise how much we'll miss something as simple as a gearchange, for example. 
I love the bassy growl from the exhaust and the cracks on upshifts in Race mode, but from a political and social point of view it feels like the world won't stomach cars like the Quadrifoglio all that much longer.  But while I feel the beady eye of society gazing upon me when I floor it, and then fill the Alfa up 280 miles or so after I did the last time, I'll still mourn the Giulia Quadrifoglio when it's gone.
What I won't be sad to see the back of is the Alfa's voice control system. I once ran a BMW 3 Series that had a very decent stab at making this tech work, but the Alfa is a mile off. It takes a while to fire up once you've pressed the button on the (admittedly lovely) steering wheel, then struggles to recognise your speech, even if you use the Queen's English and speak v-e-r-y s-l-o-w-l-y. 
Then, when I think it's eventually picked up what I want it to do, after a pause to process, it comes back with the most random selection of options to my command. It's easier to just use the click-and-scroll wheel to control the system – which works pretty well, it must be said. I've actually had very few infotainment problems so far, and I like the way the screen is integrated into the sweeping dashboard line.
The same can't be said when it comes to an element of the Giulia's practicality. While the 480-litre boot is actually not a bad size, I can't get my golf clubs loaded into it – even on the diagonal – without taking my driver out. I've resorted to laying my golf bag on the back seats instead because it's so much easier. The rear-seat bench is taking it well, too, with the upholstery still looking fresh. It's true of the front seats as well, which get more use – particularly the driver's seat, which I'm finding offers just the right amount of support with the Alfa's odometer now showing 8,686 miles. 
That total means the Giulia is soon due a service – in either 118 days or 314 miles, according to the on-board computer. It'll be the latter that dictates when it's due a routine maintenance check, I think, so I'll have to look at getting it booked in.
Alfa Romeo Giulia Quadrifoglio: first report
Romance blossoms for our man and his Italian beauty
I'm not the type that's prone to grand displays of affection. Just ask my girlfriend. But I'll make an exception for the Alfa Romeo Giulia Quadrifoglio I've started running on our fleet, because I've already entered into a whirlwind romance with this Italian sports saloon. It's fantastic.
There are some things that the Alfa Romeo doesn't do well, but I've been able to see past these points for now, because the Giulia is so good when it comes to what I like in a car, I don't mind.
When the world goes all-electric, we'll miss engines like the Alfa's 503bhp 2.9-litre twin-turbo V6. It blares and barks and is rev-hungry for a turbo motor. It gives the car character, and this is what I've fallen for. And on that subject, even if you covered the badge, I think I'd know this was an Italian car. There's that age-old cliché of passion and soul when it comes to Italian vehicles, and it's partly true here. 
I won't go into great detail as to how the Giulia Quadrifoglio drives, because that's a known quantity, and we love it here at Auto Express. It genuinely cuts it with BMW M, Mercedes-AMG and Audi RS models on merit, and that's not always been the case with even the most focused Alfa Romeos. The fast steering, that engine and the detailing are all brilliant. 
OK, so you'd have to cover the nice Italian flag insignia in the carbon-fibre centre console, too, but the green-and-white stitching, glossy carbon fibre, cool aluminium shift paddles and subtle badging inside make the Giulia feel special and highlight to me that it's something a little exceptional.
For £73,999 you'd expect so as well, which does serve to highlight some minor flaws, such as the infotainment. Even though it's been updated over the original car with this facelifted model, it still isn't a rival for the best in the business. But it works, I can get Radio 4 and my phone connects quickly every time I get in the car, so it meets a minimum standard for me.
I've already pushed its practicality with a trip to the Lake District over the Easter bank holiday, and while my passengers felt there could have been a little more room in the rear, the 480-litre boot took lots of luggage, even if the boot lid does clang shut with a vibration when you slam it.
These drawbacks disappear once you get moving, though. That soundtrack reels you in and on some superb and surprisingly quiet Lakeland roads I really discovered what I love about the Giulia Quadrifoglio. The motor, steering and chassis are all perfectly suited to each other. It's a great road car, balancing just the right amount of control when it comes to the ride in Dynamic or Race mode, and offering a level of forgiveness with the active suspension in its softest setting that made the long journey north from Buckinghamshire feel like a simple, short hop.
This is where the Alfa Romeo bucks the traditional national stereotype. In the past you might have had to make compromises dynamically for either the styling (I think it looks brilliant, by the way – especially in this spec, with Misano Blue paint, grey wheels and yellow brake calipers), or one element of the package might have overshadowed the others, but that's not so here.
It offers something different to German rivals, which are very competent technically, but maybe not quite as full of personality; and the Giulia in all forms has always felt different to the very British Jaguar XE.
I never get tired of jumping into it, the sunlight glinting off the bare carbon fibre of the bonnet's construction, just visible from the driver's seat. After just over 1,400 miles in the car, I keep discovering these little points, which I'm really enjoying.
Less so the average fuel economy, which at 24.9mpg is not so great when I've covered many constant-speed long journeys, but that is to be expected given the performance on offer. I expect that fuel economy figure to drop quite considerably once I get the Giulia on track, which I'm hoping to do this summer, to really explore its true colours.
| | |
| --- | --- |
| Model: | Alfa Romeo Giulia Quadrifoglio |
| On fleet since: | April 2022 |
| Price new: | £73,999 |
| Engine: | 2.9-litre twin-turbo v6, 503bhp |
| CO2/tax: | 227g/km / £520 |
| Options: | Misano blue metallic (£700), 19-inch dark five-hole alloy wheels (£550), black seats with ice and green stitching (no cost option) |
| Insurance: | Group: 46 Quote: £1,278 |
| Mileage: | 6,433 |
| Economy: | 25.3mpg |
| Any problems? | None so far |
*Insurance quote for a 42-year-old in Banbury, Oxon, with three points.