Aston Martin to go public with £5bn stock market offering
Aston Martin confirms plan to float shares on the London Stock Exchange, launching on 20 September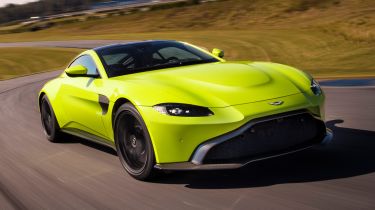 Aston Martin is preparing to go public with a £5bn float on the stock market, confirming year-old rumours that the rejuvenated British brand would seek to cash in on its recent financial turnaround.
The manufacturer has confirmed it started the floatation process, with the aim of launching its Initial Public Offering on 20 September. Further details will be issued by the Financial Conduct Authority later today. 
• New 2018 Aston Martin Vantage review
"Today's announcement represents a key milestone in the history of the company, which is reporting strong financial results and increased global demand for its award-winning sports cars," Aston Martin Chief Executive Dr. Andy Palmer said in a statement.
Aston Martin's first half revenue in 2018 rose eight per cent to £445 million. Underlying profits rose 14 per cent to £106m.
Last December it was mooted that Aston's current ownership structure - a group of Kuwaiti investors and the Italian private equity firm Investindustrial who own more than 90 per cent of the marque combined - had begun a preliminary plan to explore a public offering of Aston stock in the third quarter of 2018.
Existing investors will sell shares in the offering, placing around 25 per cent of the company's stock on the London Stock Exchange. Aston's 2,700 staff will be offered the chance to sign up for a share scheme. 
The move to float Aston Martin on the stock market follows in the footsteps of Ferrari, which was publicly listed in 2015. 
Read about Aston's next big project here - the upcoming Varekai SUV.