Aston Martin goes public and has done a deal with James Bond
Aston Martin launched on the London Stock Exchange today with CEO Andy Palmer suggesting a deal to keep 007 in the driver's seat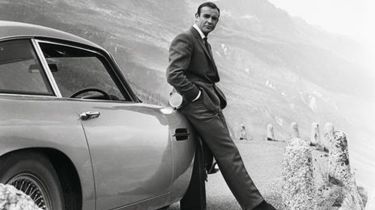 Aston Martin launched on the London Stock Exchange today at a price of £19 per share, valuing the company at £4.3billion. The shares, roughly 27 per cent of the total company, had already been made available to Aston Martin owners and large investors, but the general public might be more interested to hear Aston Martin CEO Andy Palmer's comment on another future tie-up with the James Bond film franchise.
007's long standing preference for an Aston Martin is well documented, and now seems set to continue. In his speech to launch Aston's public sale Palmer commented on the James Bond movies saying; "We're now focused on the next chapter of our iconic relationship."
It's a telling development in light of recent speculation that the 007 Aston Martin era could be coming to an end and Palmer's own noncommittal quotes on the matter in a recent interview with Auto Express. Read into the comments what you will but, it looks like everyone's favourite secret agent is set to stay on board with his favourite British sports car brand after all.
The news of a possible new Aston Martin deal with the people behind the James Bond films comes ahead of Global James Bond Day when Aston Martin will be bringing seven of its iconic James Bond cars to central London. The cars will be displayed at secret locations around the Capital with Aston posting hints on where to find them on its social media channels.
The first, the DBS from the 2006 Casino Royale movie will be outside the London Film museum where the 'Bond in Motion' exhibition is being held.
Click here for our exclusive Q&A with Aston Martin CEO Andy Palmer...