Aston Martin posts £230 million loss for first half of 2020
Aston Martin's losses have increased by 67 per cent over the same period in 2019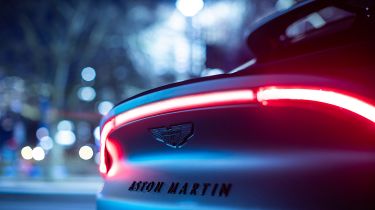 Aston Martin has issued its financial statement for the first half of 2020, with the British supercar brand posting a £230 million loss for the period, some 67 per cent down on June of last year. 
The company mainly attributes its financial downturn to the market difficulties caused by the coronavirus pandemic. Aston Martin's sales were down 41 per cent as a direct result of the pandemic and lockdown, due to the widespread closure of its dealerships and factories.
In response, Aston Martin has planned a series of cuts, reducing its operating costs and streamlining manufacturing, which should curb the company's spending by 2021 – saving an estimated £28 million.
Slow sales means a surplus of existing cars. So, Aston Martin will work to reduce its dealer stock by 869 units between now and 2021. The stock reduction represents the three months-worth of sales the brand lost during the lockdown and closure of dealers. 
Elsewhere, Aston has seen the start of a recovery in its Chinese business, with sales climbing 11 per cent over June 2019.
Following the appointment of Lawrence Stroll as the new Aston Martin CEO, the firm raised £688 million as part of a new rights issue. The move has provided the company with enough funding to push the DBX SUV through into production.
Stroll said: "Obviously, it has been a challenging period with our dealers and factories closed due to Covid-19. We have been  fully engaged in executing the initial reset in order to achieve our ambition to build Aston Martin into one of the great global luxury car brands.
"The new DBX is critical to our successful future and I am delighted that, after more than a month of closure, production restarted and initial deliveries have now been made. Also critical to our future is the ability to market and engage with our customers. 
"From next year, we will have the great benefit of a highly competitive Aston Martin branded Formula One team giving us a significant global marketing platform to further strengthen our Brand and engage with our customers and partners across the world."
Hungry for more Aston Martin news? Now read all the latest on the DBX SUV…