Andy Palmer: one year on at Aston Martin
Aston Martin CEO Andy Palmer reflects on a hectic year and reveals his future plans in an exclusive interview
Twelve months ago, Aston Martin shocked the motoring world when it revealed Andy Palmer as its new CEO. Prior to that, Palmer was responsible for much of Nissan's recent success, with models like the Qashqai and Juke, plus he pushed through Nissan's electric car programme and helped bring luxury brand Infiniti to Europe. In recognition of all that, Palmer was named the number one Brit in the inaugural Auto Express Brit List.
However, Aston Martin was still an enormous challenge that Palmer threw himself into wholeheartedly. In just a year, he's made a huge difference with a new four-pillar plan covering sports cars (replacements for the V8 Vantage, DB9 and Vanquish ranges), luxury saloons (like the Lagonda Taraf, with more planned), SUVs (starting with a crossover previewed by the DBX) and supercars, with rumours of Aston working with Red Bull's F1 designer Adrian Newey.
It's been a busy 12 months. So how has it been for Palmer? Auto Express caught up with him for an exclusive chat to look back at the past year and discuss what the future now holds for the great British brand.
So, Andy, how's year one as the CEO of Aston Martin been?
I knew it was going to be tough, but it's been tougher than I expected. But it's been more fun than I expected, too.
When you arrived in the job on 1 October last year and we met up at the Paris Motor Show, did you have any idea what you'd be able to achieve in year one?
I knew what I wanted to do broadly speaking, but you don't know what levels of capability you're walking into. For example, I didn't know I'd have to go out there and find some cash. I knew there was a plan in place, and I knew I had the authority to change it.
I knew that I wanted to do what would ultimately become the crossover – I knew I didn't want to do an SUV. I kind of knew I wanted to do an electric car, but I didn't know how it was going to fit in. But it's not until you hit the ground and get full disclosure of everything that you really see. I undercalled the complexity of the business and the challenges of the business, which is why I've been so busy.
How much of what we've seen in the past 12 months was in the plan, and how much is new because of you?
If you take things one by one: DBX didn't exist when I turned up, so that was a conversation with Marek [Reichmann, Aston's design director] four days into the job. That was basically me saying: "I want a coming out party with the plan at the Geneva Motor Show."
A key part of the plan, agreed with the shareholders, was that I wanted something to compete in the SUV space. "I want you to do a crossover," I told Marek. "I want it to be a DB above the waistline and an SUV below the waistline – go figure."
Partnership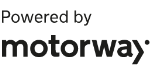 Need to sell your car?
Find your best offer from over 5,000+ dealers. It's that easy.
The Vulcan was a different car when I arrived; it was very small volume and it was predominantly off the One-77 tub, but what it evolved into was on my watch. GT12 existed as a concept, but nobody had approved it, so I did little more than look at the financials to just get it done. And Lagonda was out there, but only in the Middle East and we made the decision to turn it into a global car – that was a negotiation with the shareholders.
What's the biggest achievement over the past year?
The one moment that stands out is DBX at Geneva with all the stakeholders behind me, because that's never been done before. So you had the management team, you had employee representatives, you had suppliers, you had dealers, but most importantly you had the two shareholders stood next to each other.
That was important for me as that culminates in the birth of a new mid-term plan, which is basically replacing existing cars and adding three new ones, the shortfall in the money to do that and going out to the City and raising that capital, and basically everybody visibly saying to the world 'we support this plan'. So that's probably the crowning moment.
How difficult was it for you to go out and get that extra funding? Surely it's easy with a brand like Aston Martin?
Yes, but the shareholders we have want to stay as investors of Aston Martin, so it was 'how do we raise the capital without diluting their shareholding?' As you know, we did this through preferred stock, so ultimately, there are investors sitting behind the main investors and there are people who've come in and invested through that.
Is year two going to be easier than year one?
I don't think so – it's very operational. So I'm probably more in my comfort zone; in the first three-quarters of the year it's basically sell what you've got. And then it's the development of the new cars, where the DB11 is key.
You've explained the product plan to us with your four pillars, but who is it Aston Martin is competing with?
Ourselves – if you look at our brand, it sits in its own space. It's sports and luxury, so it isn't Porsche – that's more focused and at a lower price. From a price perspective it is Ferrari, but I would argue that we're more luxurious and they're much more sporty. It's not Bentley – they're probably more luxurious in some ways, but not as sporty. It's not Rolls for the same reasons, and it's not Lamborghini.
For us in the UK, it's relatively easy for people to know what Aston is, but we've got to make that better known in the US, for example. The analogy I use is always that Aston's a bit like cricket – we understand it, even though nobody ever taught us the rules. But if you go to the US, they know what cricket is, but they don't really get the rules.
Does James Bond help raise Aston awareness globally?
Yes – that's why Bond is so important to us. Everybody knows Aston as Bond's car, and that helps. But we can use Bond to teach people why he drives the car: he's a handsome guy, he's very athletic, he likes to dress well, he likes the good things in life and he's a little bit naughty – those are all the symptoms of what an Aston Martin is. Then we have to start a dialogue beyond Bond to explain what Aston Martin is, like the craftsmanship – there's only one robot in our factory.
It's all that which needs to come through, and it's been a bit lost previously. On the marketing side, we also have our relationship with Serena Williams – she's really at the top of her game right now. She's a fan of the cars and she's been up to our HQ in Gaydon – and she's huge in the States.
Does it matter where Aston Martins are built?
Aston built the Rapide in Austria for a while, and we're having this debate now as to where we build the DBX. We're asked if we'd build a car somewhere else like Alabama? It's a factor, but I don't think it's as black and white as people imagine. Yes I'd rather build it in the UK, yes I'd rather use the craftsmanship we have but it's not impossible to imagine – we're not doing this for charity, we've got to get a business plan together, and the majority of the customers are in the US or China.
Which is the most important model in Aston's future?
It's got to be DBX – it's the most important in terms of volume. We've all seen the transformation Porsche went through, we're in a different market at a different level, but you saw the effect that Cayenne had. When you look at DBX and you see images of the Bentley Bentayga and the Rolls-Royce [SUV], there's nothing else that exists like DBX.
You talk about your stewardship; how long will that be?
Well, I'm 52… Theoretically, there's a fair runway ahead of me and there's long enough to make a difference. I think we need the continuity, but it starts with this year –we're going to be generating positive free cashflow. That helps us achieve cars like DBX – but what we need is the continuity that enables us to reinvest in new products.
I always wanted to be my own boss, but if we had to be owned by someone else to survive, then so be it. Ifyou were to ask me where I'd like to see the business, I'd like to see it owned by lots of British people and lots and lots of shareholders, independent and profitable.