Aston Martin DBS Superleggera review
The DBS Superleggera spearheads Aston Martin's assault on the luxury performance car market with huge capability and sense of occasion.
Find your Aston Martin DBS Superleggera
Offers from our trusted partners on this car and its predecessors...
Or are you looking to sell your car?
Advertisement
Through its DBS Superleggera Aston Martin has managed to create a performance car like no other. Its combination of a massive V12 engine and rear-wheel-drive is befitting of the grandest of grand tourers but the handling and power delivery suggest there is more to the DBS than merely covering continents at great speed. 
Matching the impressive performance with striking styling gives the Aston real presence next to super or even hypercars. Importantly for the British marque, it also stands out compared to other Astons – which is good, as the DBS Superleggera is something of a halo model. It is not perfect, there are a few niggles, but these are dwarfed by the positives. The overall result is a car that is well worth remortgaging the house for.
About the Aston Martin DBS Superleggera
From a price point of view, Aston Martin's DBS Superleggera isn't short of a rival or two – Ferrari, Bentley and Lamborghini all offer models which sit around the £200,000 mark and fulfil a similar remit. The trouble comes when looking for a rival which offers the same blend of luxurious grand tourer, sleek supercar and abundant performance. 
It is perhaps the Ferrari 812 Superfast that comes closest. Both the DBS Superleggera and 812 Superfast come with a front-mounted V12 engine that sends power to the rear wheels via an automatic gearbox. Both the DBS and 812 are also available as convertibles – called Volante and GTS, respectively. 
Even then, though, there are big differences between the models. The Aston is first and foremost a GT car – its sleek styling and aggressive wheels might suggest otherwise but the driving experience confirms as much. While the Ferrari is a much more aggressive car in terms of how it drives.
Still, for Aston Martin, Superleggera models are often pinned as the absolute best the British brand has to offer. Not just in terms of speed either – style, handling and elegance are important too. The DBS Superleggera is not a completely stand-alone model though, underneath the bodywork it is based on the V12 DB11. Aston has just made it sleeker, faster and more expensive. 
This isn't the first time that the 'Superleggera' (which translates to 'super-light') nameplate has been used by Aston – from 2007 to 2012 it denoted top of the range versions of the old DBS. The new DBS Superleggera though, is pitched as an independent model in its own right.
Engines, performance and drive
Aston Martin's glorious V12 steals the show when driving a DBS Superleggera – delivering an intoxicating soundtrack and performance that's hard to match 
Aston's V12 engine is nothing short of phenomenal. It perhaps lacks some of the excitement of a Ferrari V12, but even so, it is a beauty. Actually, thanks to the huge amount of power and torque available, it is more like Beauty and the Beast as pressing the throttle results in straight-line performance few other cars come close to matching. 
There is so much power though, that drivers dreaming of pinning the accelerator to the floor and flying off into the sunset will need nothing short of perfectly smooth dry tarmac to avoid traction control stepping in. In fact, while the DB11 uses shorter gearing to help with acceleration the DBS produces so much torque that longer gearing was opted for. 
Partnership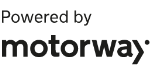 Need to sell your car?
Find your best offer from over 5,000+ dealers. It's that easy.
Interestingly, the DBS Superleggera requires drivers to make full use of its rev range to extract the most performance. This is in contrast to many modern performance cars which can deliver devastating results even if the upper echelons of the rev range are left unexploited. Still, an Aston Martin V12 going at full chat is a sound worth listening to. 
Overall the driving experience is relatively relaxed. The DBS is comfortable and the steering isn't tiresome to use. Granted, the suspension is firmer than in a DB11, but the most relaxed suspension setting still allows a DBS to shield occupants from imperfections in the road like the thoroughbred grand tourer it is. 
Engines, 0-60 acceleration and top speed
While the 5.2-litre V12 engine used in the DBS Superleggera is shared with the DB11, Aston did tweak it here and there. Changes such as increased turbo boost and a different exhaust (that just so happens to be louder) pushed power up to 715bhp and torque up to 900Nm – up from 600bhp and 700Nm in the DB11. The 900Nm of torque is available from as little as 1,800rpm, so overcoming the traction of the huge rear tyres is very easy. 
The set-up is claimed to result in a 0-62mph time of 3.4 seconds (which is 0.5 seconds slower than a Ferrari 812 Superfast) and a 0-100mph time of 6.4 seconds. Top speed is equally impressive, with the DBS Superleggera supposedly capable of reaching 211mph flat out – a match for the Ferrari. Figures are slightly different for the drop-top Volante model, with 0 to 62mph taking 3.6 seconds and 0 to 100mph 6.7 seconds. Power, torque and top speed figures are identical though.
MPG, CO2 and running costs
Aston Martin's DBS Superleggera impresses in many areas, but fuel economy, CO2 emissions and running costs aren't among them
If someone can afford to spend in excess of £200,000 on a super-GT then the chances are an official combined economy figure of 23mpg probably isn't a massive worry. Still, it is 4mpg more than the Ferrari 812 Superfast claims. The Aston is also considerably better for the environment than its Italian rival. It is claimed to produce 285 grams of CO2 per kilometre of driving compared to the 340 pumped out by the Ferrari. 
Road tax for a DBS' first year is £2,175 but £150 thereafter. Plus, there is the additional £325 per year to pay from years two through five as the Aston is more than £40,000 new. Should anyone be willing to drive a DBS Superleggera as a company car they will qualify for the highest Benefit-in-Kind rate of 37%.
Aside from fuel and tax bills, maintenance will be a pricey affair. That said, with the addition of certain components taken from Mercedes (the infotainment, for example) the DBS stands a good chance of being as reliable as a V12 supercar gets. Regardless, running a Superleggera is not for the faint-hearted. 
Insurance groups
Insurance won't come cheaply either, with the DBS Superleggera sitting in the highest insurance group – 50. Compared to a Ford Focus this is bad news, but compared to other supercars and luxury grand tourers it is much as you would expect. 
Depreciation 
Our experts haven't yet calculated how well a DBS Superleggera will fare when it comes to residual values. For reference, the DB11 should hold onto around 70% of its original value over 3 years and 36,000 miles of ownership, while the Vantage retains about 54% over the same period. The DBS Superleggera could well perform better than this, though, thanks to it being seen as the crème de la crème of new Aston Martins and more exclusive than its lesser-powered siblings.
Interior, design and technology
The DBS' interior is where its ties to the DB11 show most – not that this is a bad thing
There is no denying that the DBS Superleggera is a striking car – there will be no slipping through town without attracting attention. To complete the transformation from DB11 to DBS Superleggera, Aston Martin has added a full-width rear light bar and a sizable grille up front. This, combined with generally more aggressive styling, means the DBS is the looker of the family. 
There are a number of standard colours available, ranging from the subtle Marron Black to the in-your-face Lime Essence. And remember, if an owner wants a bespoke colour, Aston Martin will cater for it. At a price, of course. 
Inside, the differences are less obvious. In the driver's seat the DBS and DB11 look very similar. The seat itself is nice and low and there is ample adjustment to get into the right driving position. Things aren't perfect, mind. The plastic column stalks borrowed from Mercedes are fine but not quite what you would expect from a car which costs north of £200,000. Overall the cabin is well-appointed and only suffers one or two minor issues – but these soon slip from memory once the V12 engine is burbling away. 
Sat-nav, stereo and infotainment 
Aston uses infotainment hardware taken from Mercedes – to be precise, it is from the old E-Class. This is likely to be a positive for reliability but the system itself isn't as slick as newer alternatives from rivals and the touchpad is slightly awkward to use. Still, it does come with features such as Bluetooth and satellite navigation. 
Practicality, comfort and boot space
Despite practicality not being a strong point for the sleek supercar type, Aston's DBS Superleggera fares quite well
Aston Martin designed the DBS Superleggera to look good, go fast and be happy to travel great distances with little effort. As such, its practicality and comfort reflect this. There is enough space for two people (irrespective of whether they are popping to the shops or going on holiday) and the cabin is plenty comfortable. 
Being a low-slung supercar, though, there are limitations. So if a trip away with the kids is on the cards either only the driver's favourite family member will be able to go or another car will need to be taken.
Size 
The Aston Martin DBS Superleggera measures in at 4,712mm long, 2,146mm wide (including mirrors) and 1,280mm tall. Undoubtedly a big car, but it is there or thereabouts the same size as a Ferrari 812 Superfast. 
Leg room, head room & passenger space
Up front, there is ample head and legroom for the driver and a passenger to get comfortable. The same cannot be said for the two rear seats – the Aston is sold as a 2+2, though, so this is somewhat expected. The seats are only really suitable for small children and even then a long-distance journey might prove uncomfortable. Aston has included two ISOfix points for good measure. 
Boot
The DBS Superleggera can handle a decent amount of luggage thanks to a 270-litre boot. As a note, convertible Volante models have only 224-litres of cargo space. While this figure is behind your average family-sized hatchback, it is enough to take a couple of suitcases or a set of golf clubs, plus, the rear seats offer further storage when not being used to transport humans. 
Reliability and safety
Cars like the DBS Superleggera rarely get put through crash tests, but it still offers plenty of safety tech
There won't be a Euro NCAP crash test for the DBS Superleggera but Aston Martin hasn't skimped on safety equipment. For starters, the brakes are more than up to the task of rapidly slowing a DBS down – even at racetrack speeds. Large carbon-ceramic discs are used all round which measure in at 410mm at the front and 360mm at the back. These are paired with six- and four-pot callipers respectively. 
The standard tyres are equally fancy – a bespoke version of Pirelli's P Zero rubber. There is also technology such as stability control and emergency braking assist to help keep drivers safe on the road. 
Reliability is a bit of an unknown quantity, but thanks to the vast amount of power the Aston is designed to handle, models should live fairly low-stress lives on UK roads. Regular track time may impact this, though.
Warranty 
Aston Martin offers a three-year/unlimited mileage warranty from the factory – which is the same as Ferrari provides. This can be extended by either 12 or 24 months at a time. Compared to more run-of-the-mill manufacturers, Aston Martin does not have a limit on the age or mileage of cars which can have a warranty extension. There are some differences for the cover of cars older than 15 years, but this won't apply to the DBS Superleggera for quite some time. 
Servicing
Servicing costs are sizable with the DBS Superleggera (although that shouldn't be much of a surprise). After one year or 10,000 miles, the first service will cost £770. From then on prices generally sit around the £800 to £900 mark. In total, ten years of servicing from Aston Martin would cost just under £8,200.