New 580bhp Callum Vanquish 25 by R-Reforged revealed in production ready form
Just 25 bespoke examples of Ian Callum's reimagined Vanquish will be built, with 'infinite' colours for buyers to choose from
British car design icon Ian Callum has revealed the production-ready version of his latest project - the Callum Vanquish 25 by R-Reforged - of which just 25 examples will be produced, priced from around £450,000 each. 
Production will commence in September, and this latest look at the Callum Vanquish project brings not just a new name, but one or two changes over the concept version of the car revealed last year. 
Based on the first-generation Vanquish S produced between 2001 and 2007, which the Scot designed during his spell with the TWR engineering consultancy, the new model updates the GT with styling modifications, a reworked and retrimmed interior, a reprofiled chassis and upgrades to the engine, exhaust and brakes. These alterations have now been finalised, as have some extra changes in the cabin over the concept car, and final chassis has been signed-off. In total, the Callum Vanquish features over 350 changes from the Aston Martin original. 
Alterations to the bodywork include all-new headlights that incorporate indicators, allowing a fresh front bumper that does away with the old car's indicator lamps and replaces them with brake cooling intakes. Callum believes this - plus the adoption of huge carbon-ceramic brake discs - should ease one of the Vanquish's biggest niggles: brake fade.
There are reworked sills plus much neater surrounds on the side glass area and at the rear. The Vanquish gets an all-new diffuser that is the final part of a more complex exhaust system. There are also new LED tail-lights and some of the old Vanquish's chrome work has been replaced by body-coloured materials.
Engine and chassis
The engine gets a new map and improved exhaust and carbon intake systems to help it breathe more easily and produce around 60bhp more than the original Vanquish S, taking the total up to 580bhp. The car will continue to feature an automated manual transmission, but a manual and a fully-automatic gearbox are optional. 
The Callum Vanquish rides 10mm lower and the track is wider by 60mm. The car will sit on a choice of 20in alloy wheels, with three designs for buyers to choose from. The chassis is lowered and Callum's engineering team - led by former Jaguar SVO and Aston Martin man Adam Donfrancesco - is trying to balance greater capability and body control with the compliance that makes a great long-distance GT. 
"There was a perception that much of what we planned was aesthetic but the way the car drives, feels, goes, stops and sounds is actually where a lot of our efforts have been focused. We've defined a set up that finesses the composed, big Aston Martin
GT feel but sharpens and hones it in line the progress that new tyres, suspension and knowledge brings. It's got to be a car you want to use and be adaptable; laid back and comfortable enough to soak up a 300-mile trip across Europe but equally engaging and rewarding on a 20-minute run," he explains. 
Callum will take orders from customers and source a suitable car, but Callum himself believes that many customers will be existing owners who want their car to be upgraded. "We strip the vehicle down completely so we have a consistent starting point," he said. "The price will vary depending on the condition of the original vehicle and how much work is required to get to that initial baseline."
Partnership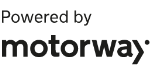 Need to sell your car?
Find your best offer from over 5,000+ dealers. It's that easy.
Speaking to Auto Express last year, Callum said he hopes his take on the Vanquish will be seen as a natural evolution from the original car. "In a way at least some elements of it are what would have been a facelift, if that car had had one," he said. "We'll work with every customer on colours and trims but ultimately, my name is going on each vehicle, so I'll say no if it doesn't feel right."
Interior design
The cabin features a number of significant upgrades. The hip point is lowered by around 20mm and the seats - upholstered by Scottish leather specialist Bridge of Weir - feature taller bolsters to give the impression of sitting 'in' the car, instead of 'on' it. The steering wheel position has been moved too, and the wheel itself has a slimmer rim than the original car's, to allow the driver to grip it properly.
There are entirely new door linings, with bespoke door handles instead of the original Vanquish's Jaguar-sourced items. Carbon or walnut veneer is available alongside dark chrome detailing. Switches and dials come from luxury watch brand Bremont, which has also supplied a pocket clock that is based in the centre of the facia but also removable. The infotainment system gets an upgrade too; it's now a Garmin-based unit that brings both Android Auto and Apple CarPlay functionality to the Vanquish for the first time.
The vehicle features Callum's signature motif, a design that he's calling 'abstract tartan", in a number of key areas, including on the sidewalls of the bespoke Michelin tyres, the redesigned bonnet louvres, the rear parcel shelf, the seats and the cabin headlining.
Buyers will be able to choose from an 'infinite colour palette' for the bodywork, while eight trim colours will be available alongside the three wheel designs. 
Callum says his company is not tied to Aston projects, and that he already has a good idea of what will follow. "We're not beholden to OEMs," he said, "and we're interested to meet clients who have a vision that we can then take through to production - as a one-off, in some cases, or as a very limited production run. Eventually the goal is to produce our own model entirely, perhaps with a donor vehicle but featuring a totally bespoke body. I'd love to try a Jaguar too some day."
Do you like the look of the Aston Martin Vanquish by Callum? Let us know your thoughts below...