Audi A1 to be ditched in shift to more electric cars
Time is likely to be called on the Audi A1 as the German brand looks to shore-up its electric car offering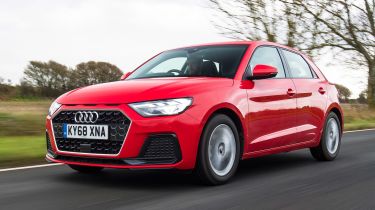 Audi has confirmed that it plans to cull elements of its internal combustion-engined models to make way for more all-electric e-tron models.
The first conventional model to go in the shake-up is likely to be the A1 supermini, with Audi CEO Markus Duesmann telling Auto Express: "We do discuss what we do with the small segments – in the A1 segment we have several brands that are very successful, so we do question the A1 and the moment.
"We will certainly offer the Q2 – that might be the new entry level for us, we might not do a successor to the A1."
Duesmann told us that his first day at Audi in April last year was spent reviewing the whole Audi portfolio and that the decision has been made to cut back on internal combustion-engined cars as the brand launches more EVs.
"We have to cut back," said Duesmann. "We don't want to add the same portfolio electrically and we do make purpose-built electric cars because we can offer more functionality in purpose-built electric cars. So that means we certainly cut back our combustion-engined car portfolio in the next ten years – we have to and we will."
However, Duesmann confirmed that some of the mainstays of the current Audi line-up would survive the cull and go on to become fully electric cars. "You will be able to buy an A6 kind of car with a battery electric drivetrain," he told us. "We will have models available in these core segments where we have our main volume – they will all be 'XY' e-tron."
Click here to read our in-depth review of the Audi A1...