Used Audi A5 Sportback (Mk2, 2016-date) review
Combining coupe looks with hatchback practicality produced a versatile five-door executive car in the Audi A5 Sportback
Verdict
If you need something more practical than a saloon but want a car that's more svelte than an estate, the A5 Sportback could be just what you're after. With excellent petrol and diesel engines, transmissions that are just as impressive, plus the choice of front or four-wheel drive, you shouldn't struggle to find something you like. Sure, you have to pay for the privilege of running an A5 Sportback, but the trade-offis plenty of standard equipment, Audi's usual very high standard of fit and finish, plus a user-friendly cabin that's as easy to live with as they come. The only fly in the ointment is the so-so driving experience – but if that's a deal- breaker for you, there are always other choices including a couple of rivals from BMW.
Cast your mind back to the 1970s, when Audi was new to the UK. It was one of the few brands to offer a large family car with a hatchback configuration – and pretty much unique among the premium brands. BMW, Jaguar, Mercedes and Volvo were strictly saloon or estate makers only, but Audi had its 100-based Avant, which back then featured a heavily sloping rear end.
It's not something that the company persevered with, though, and after the 100 Avant was killed off in 1982, it wouldn't be until 2009 that the brand would once again offer a large family-friendly five-door hatch, in the form of the A5 Sportback. Mixing style with practicality, the A5 Sportback is the consummate family carry-all.
History
The second-generation A5 Sportback arrived in October 2016, with a 248bhp 2.0 TFSI petrol engine or a 187bhp 2.0 TDI diesel. Both came with six-speed manual or seven-speed dual-clutch auto gearboxes. For those who wanted something reallyswift and frugal, there was the 215bhp 3.0 TDI (a 282bhp edition arrived later); a few weeks later the 349bhp S5 Sportback appeared, with a 3.0 TFSI petrol engine. The ultimate Sportback arrived in March 2017: the RS 5, with a 444bhp twin-turbo V6 petrol powerplant, with a 148bhp1.4 TFSI following six months later.
A revised A5 Sportback reached showrooms in March 2020 with a refreshed design, mild-hybrid tech for most engines, and an improved MMI infotainment system. There were also more colour choices, and LED headlights became standard across the range.
Which one should I buy?
Even the 1.4 TFSI is a sweet enough engine, but if you opt for a 2.0-litre unit (or even bigger) you won't be disappointed, with plenty of power and smooth transmissions whether you opt for an auto or one of the much rarer manuals. Standard equipment is generally pretty decent, too, with even the entry-level SE featuring adjustable drive modes (Drive Select), xenon headlights, leather trim with heating for the front seats, three-zone climate control and a powered tailgate.
Also included is a seven-inch touchscreen, cruise control, 17-inch alloy wheels,10-speaker hi-fi, front and rear parking sensors, Bluetooth and DAB radio. Sport trim adds LED interior lighting, navigation, sports seats and racier details Inside and out. The S line has 18-inch wheels, sport suspension, LED headlights plus leather and Alcantara trim.
Alternatives to the Audi A5 Sportback
If you want a premium, reasonably large family hatch, your choices are limited; it's basically between the A5 Sportback and BMW's 3 Series GT – or the 4 Series Gran Coupé, which was offered alongside. Both are typical BMWs, so they're good to drive, well made and come with some impressive engines. Another alternative is the Volkswagen Arteon, which is refined, well equipped and looks sharp, too. The Kia Stinger is very desirable even though it doesn't wear a premium badge, while if you'd prefer something electric you should be considering the Tesla Model S or Model 3, depending on how much space you need; the former is available in seven-seat form for added versatility. Don't require hatchback practicality? Check out the Jaguar XE, Lexus IS and Mercedes C-Class.
What to look for
Specials
Partnership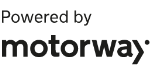 Need to sell your car?
Find your best offer from over 5,000+ dealers. It's that easy.
Audi has released two special RS 5s: 250 Sport Editions arrived in June 2019, followed by 25 Sport Nogaros in March 2021.
Engines
From the 2019 facelift the 2.0 TFSI 150, 204 and 265 became the 35, 40 and 40 TFSI; the 2.0 TDI 120 and 150 became the 30 and 40 TDI.
Spare wheel
All A5 Sportbacks had a space-saver spare wheel as standard, but the boot well doesn't have the space for a full-size rim.
Fuel
The 2.0 TDI had a 40-litre fuel tank; a 54-litre tank was a no-cost option that was standard with 3.0 TDI and TFSI engines. Quattro models had a 58-litre tank.
Interior
Audi produces some of the best cabins in the business, and the A5 Sportback is no exception. Intuitive and well laid out, it had the digital Virtual Cockpit as an option initially but this was fitted as standard from the 2020 facelift.
With excellent build quality and premium materials throughout, the A5's cabin should stand the test of time, although rear headroom isn't very generous due to the sloping roofline. Boot space is decent, though, at 465 litres – or 1,280 with the seats folded down. To boost practicality, the three-piece rear seat back folds 40:20:40.
Prices
You'll be doing well to find an A5 Sportback for less than £15,000, although there is the odd high- mileage early example available for a few hundred pounds below this. We couldn't see any RS 5 Sportbacks for sale, but we did find five S5 Sportbacks, all of them with a petrol engine; these are priced from £21,000 for a 2017 example with 70,000 miles on the clock. 
Visit to our sister site Buyacar to get a great deal on a used Audi A5, or to check prices on a specific model head over to our valuation tool.
Running costs
Owners can choose between fixed and variable service regimes, with the latter the default option. The fixed schedule means servicing every 12 months or 9,000 miles; work alternates between minor and major. The variable scheme requires maintenance every two years or 18,600 miles, and lumps the minor and major services together, at £283 and £427 respectively (£225 and £400 once the car is three years old).
Fresh brake fluid is required every two years, at £60, and the 2.0 TDI powerplant has a cambelt that should be replaced every 140,000 miles or five years, whichever comes sooner, at a cost of about £800.
Recalls
The second-generation A5 Sportback specifically has been recalled only once; the A5 Mk2 more generally has been the subject of 14 campaigns – some of which include examples of this model. The Sportback recall, issued in April 2018, affected cars built up to October 2017, which could suffer from faulty speaker trim finishers. These could detach, producing sharp edges.
Other A5 recalls have been issued because of fuel leaks, airbag glitches, faulty shock absorbers and seats that were not properly secured. Recalls have also been issued because of tow-bar problems, faulty rear-axle securing nuts, and air-con failures leading to electrical overheating. If you're unsure of the recall status of a specific A5 Sportback that you're thinking of buying, any Audi dealer will be able to tell you.
Driver Power owner satisfaction
The A5 didn't appear in our 2022 Driver Power used-car survey, but it came 56th in the new-car poll. The A4 Mk5, which shares the same platform with the A5, came 60th in the same survey. As a whole, the A5 (not only the Sportback) scored highly for the quality of the exterior, reliability, the user-friendly dash and even the servicing costs. But owners didn't like the infotainment, dynamics or front-seat comfort.
Looking to sell your current car quickly and for a good price? We've partnered with Motorway to bring you the best offer from its network of UK dealers...