New Car Awards 2014: best executive car
The Audi A6 is the 2014 Auto Express City Car of the Year, with the BMW 5 Series and Mercedes CLS commended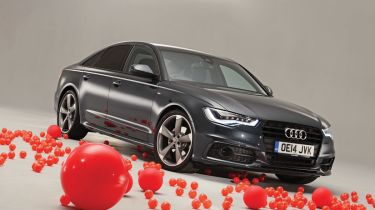 After two years away, the Audi A6 has regained its place at the top of the exec tree. So what's enabled the handsome four-door to topple BMW's mighty 5 Series?
There have been some small updates and trim revisions, but it's the arrival of the incredibly efficient Ultra models that's underpinned the A6's return to form. Inspired by the brand's multiple Le Mans-winning racers, they manage to be both more powerful and frugal than the standard 2.0 TDI on which they're based.
That means a gutsy 188bhp turbodiesel which hits 0-62mph in 8.5 seconds, yet emits as little as 114g/km and can do more than 60mpg. It doesn't get much better than that for discerning business users with one eye on the bottom line.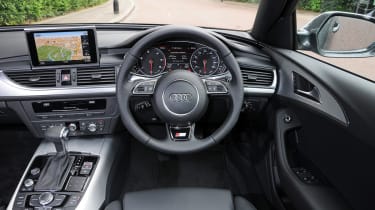 But the really good news is that, unlike some eco-friendly machines, there are no driving compromises. The engine pulls smoothly and strongly throughout the rev range, the standard six-speed gearbox isn't hobbled by tall ratios and the ride hasn't been uncomfortably lowered and stiffened to aid aerodynamics.
The car looks and feels like a normal A6, too, which means the same sleek and neatly detailed exterior, and a classy, top-drawer cabin. You can also benefit from the Ultra upgrades right across the A6 range, from the sensible SE through to the sporty S line.
Of course, there's more to the A6 success story than the Ultra. In fact, the range is packed with talented models, from the hi-tech Hybrid to the blisteringly quick S6 super-saloon. It's this strength in depth that has helped the Audi fight its way back to the top.
Our choice:
Audi A6 2.0 TDI SE Ultra (£30,985)
The fast and frugal Ultra model appeals to the heart and the head, while SE specification comes loaded with executive toys. Slick eight-speed automatic box is £1,530 and is well worth considering.
Commended executive cars
BMW 5 Series
It was only by the narrowest of margins that the facelifted 5 Series missed out on the top prize. The rear-wheel-drive saloon still sets the standard for driving thrills, while its upmarket interior looks and feels pretty special. As before, it's the efficient and entertaining 520d that's the pick of the bunch.
Mercedes CLS
It's getting on a bit now, but age has not withered the CLS's sleek looks. Its mix of coupe style and four-door practicality is extremely compelling, while the cosseting interior provides a welcome slice of first-class luxury. It's good to drive, too, and the V6 diesel-engined CLS 350 CDI is very fast and surprisingly efficient.