Audi RS 4 Avant review - Engines, performance and drive
The RS 4 is very fast in any conditions, but it's comfortable and refined when you want it to be. It just lacks a bit of character
Find your Audi RS4
Offers from our trusted partners on this car and its predecessors...
Or are you looking to sell your car?
Advertisement
The Audi RS 4 Avant has built up a reputation for being fast, grippy and secure, and the current car, launched in 2017, is no different. There are some crucial ways in which this car differs from the last model, however. 
For starters, that 2.9-litre V6 motor is lighter than the engine it replaces to the tune of 35kg, which doesn't sound like much but is significant when the weight is slung over the front axle. As a result, there's less of a nose-heavy feeling under hard cornering, with the RS 4 feeling more neutral instead of defaulting to understeer. 
There's also a new four-wheel drive system which puts around 60% of the power to the rear wheels in normal driving, but can send up to 85% to the front or 70% to the rear when additional grip is required. Audi has also added a number of pricey options that can make a considerable difference to how the car drives. These include hydraulically linked dampers, an electronic rear differential, ceramic brakes and variable-ratio steering. 
We've only driven the RS 4 with most of these options fitted so far, and there's no question it's an extraordinarily capable fast estate. Impressive grip levels and super-strong body control mean you can build up confidence in the car, and carry ever faster speeds through the bends. Unlike fast Audis of old, that differential even allows a bit of slip at the rear, although it's far from the tail-happy antics of rear-driven rivals. The dynamic steering is direct, precise and fast to react, although it lacks crucial feel. 
The RS 4 Avant lacks the playfulness and engaging feel of an AMG C 63, but it's better at the more mundane drives, thanks to its surprising comfort levels. On models with adaptive dampers at least the ride is very smooth for a performance car, even in Sport mode, while you can leave it in Auto and the car will adapt depending on how you drive it. Refinement is strong, too, with less tyre noise than many rivals. It could be argued, however, that because it feels so normal in everyday driving it lacks the special feel that many desire from performance models of this price. One way you can overcome that is to go into the Drive Select options and tailor the Individual mode, so you can set the dampers and steering to Auto, but set the exhaust and gearbox to Sport, so you get a rasp from the exhausts whenever you accelerate.
Engines, 0-60 acceleration and top speed
RS 4s of old had V8 power, but the current car gets a twin-turbocharged 2.9-litre V6. It's 35kg lighter than the old unit yet it produces exactly the same 444bhp. However, torque is up significantly from 430Nm to 600Nm, and this is produced much lower down the rev range than before. 
Whereas the old car needed revs before it came on song, this RS 4 picks up from around 2,000rpm (after a little lag) and continues its relentless shove right to the 6,500rpm red line. 0-62mph comes up in 4.1 seconds officially, although that feels conservative to us. The top speed is electronically limited to 155mph, but the limiter can be raised to 174mph for around £1,500, which gets you the RS dynamic package.
Partnership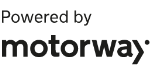 Need to sell your car?
Find your best offer from over 5,000+ dealers. It's that easy.
There's no question that this isn't one of the fastest cars of its type, despite being down on outright power compared to the C 63 estate. Thanks to the quattro four-wheel-drive system, a full-bore launch slingshots you away from the line at an alarming rate. Key to how fast the RS 4 feels is the slick, fast-shifting eight-speed Tiptronic automatic gearbox, helping to keep the engine in the most responsive part of its rev range. It's sometimes too eager to kick down, however, rather than make the most of the torque on offer. 
There's one sticking point that might put some people off, and that's the noise. The V6 makes plenty of it, particularly with the exhaust in its loudest mode. There, it snarls on upshifts and lets out little pops and bangs on downshifts. The noise it makes isn't anywhere near as special as the old V8 unit, however – it means the powertrain is devastatingly effective, but might be a bit soulless for some.