New Audi RS 4 Avant Competition 2022 review
The new Audi RS 4 Avant Competition is sharper, louder and faster than the standard RS 4
Find your Audi RS4
Offers from our trusted partners on this car and its predecessors...
Or are you looking to sell your car?
Advertisement
Verdict
As run out models go, the RS 4 Competition has an awful lot going for it, even though it's heinously expensive at £84,600. The bottom line is that Audi Sport has upscaled the dynamics sufficiently to justify the price, and in the process has made an already good car great to drive – without ruining its everyday appeal. 
As the era of the purely petrol-engined Audi RS model draws to a close, Audi Sport has gone to town on the dear old RS 4 Avant, giving it one last push before the guillotine finally drops upon it, with the nameplate having been on sale since the end of the last century.
Known simply as the RS 4 Competition, this 75-unit rut-out special is not cheap at £84,600, making it £16,000 more than a regular RS 4 Avant but, crucially, a couple of grand less than the similarly specified Vorsprung model.
Given that its 2.9-litre twin-turbo V6 engine produces no more power or torque above the standard 444bhp and 600Nm RS 4, however, it would be easy to think of the Competition as a cynical marketing exercise; a car designed to extract maximum profit from a model whose enduring appeal would probably sell it to a committed few at almost any price.
Yet the Competition is much more than that. It's a car with its own identity, both visually and dynamically; one that's sharper, louder, faster and a fair bit more bespoke in feel beside the already rather tasty regular RS 4.
Visually, it's highly distinctive, with all 75 UK-bound versions coming in the exact same spec. Like it or not, they all wear Sebring Black paint and ride on new 20-inch Y-spoke silver alloy wheels behind which nestle some bright red brake calipers. There's also a matte carbon fibre finish for the new front splitter, the front air intakes, the rear diffuser and the door mirrors. And although the photographed test cars were painted grey, trust us, in black with silver wheels it looks very naughty indeed in the flesh.
The same goes for the interior, which has been upscaled to include pretty much every option you could plump for in a regular RS 4, plus some bespoke styling touches to distinguish it, such as red stitching in various places, a flat-bottomed  Alcantara steering wheel, a ludicrously good B&O sound system and, in the case of the test car, a pair of fantastic new bucket seats. Unfortunately, however, these won't make it into the UK cars. Not unless you speak to your local Audi dealer very nicely indeed.
Dynamically, the Competition is a fair bit sharper than the regular car thanks to five key upgrades, the most significant of which is the adoption of a decidedly trick new set of three-way adjustable coil-over dampers. You need to put the car on a ramp to adjust these but there's a neat little toolbox in the glovebox to do so, and once elevated it takes no more than a few seconds to adjust the settings.
Partnership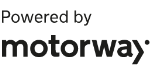 Need to sell your car?
Find your best offer from over 5,000+ dealers. It's that easy.
You can also drop the ride height by a further 10mm at the same time, the Competition already riding 10mm lower than standard, thereby giving a 20mm drop for track use. At which point the fact that it comes on Pirelli P-Zero Corsas as standard soon begins to make perfect sense. The Competition, as is turns out, is a pretty serious track day car, despite weighing just 10kg less than standard.
The other factors that make it crisper in personality are, in no particular order: a gearbox remap, the removal of some sound deadening materials to make the exhaust louder (which itself has been remapped to deliver more bark), a sportier new diff mode plus a fixed ratio, slightly faster steering rack. The ESC has also been re-calibrated to allow a touch more freedom at the rear end on turn-in, not that the Competition has become any kind of oversteer monster in its transition.
Instead, it feels more like a blueprinted version of the standard car with a lot more grip, crisper responses in everything it does, and a louder exhaust. But you do need to select Dynamic and Sport modes at the same time to fully appreciate how much livelier it really is, because left in Comfort mode it retains pretty much all the refinements of the regular car on the move. Which is a good thing. In effect, this means the Competition's range of abilities is a fair bit wider than those of the standard RS 4.
For those who care about such things, the 0-62mph time has also dropped from 4.1 seconds to 3.9 – thanks mainly to the extra grip from the Corsa tyres, as well as the snappier gearshifts – while thanks to to de-limit option from the standard RS 4 the top speed rises from 155mph to 180mph. Emissions and fuel economy on the other hand haven't suffered at all.
The RS 4 Competition is a good car made quite a lot better, in short, but you'd better move fast if you want one because, as things stand, more than 50 of the UK's 75 cars have already found homes. Deservedly so.
| | |
| --- | --- |
| Model: | Audi RS 4 Avant Competition |
| Price: | £84,600 |
| Engine: | 2.9-litre twin-turbo V6 |
| Power/torque: | 444bhp/600Nm |
| Transmission: | Eight-speed automatic, four-wheel drive |
| 0-62mph: | 3.9 seconds |
| Top speed: | 180mph |
| Economy/CO2: | 32.1mpg/201g/km |
| On sale: | Now |