Audi RS 4 Avant: long-term test review
Final report: we'll miss our RS 4, despite the Audi's annoying foibles
Find your Audi RS4
Offers from our trusted partners on this car and its predecessors...
Or are you looking to sell your car?
Advertisement
Verdict
Although it might be slightly old-school in its approach nowadays, especially next to more frugal, more environmentally friendly cars, there's something about the RS 4. It could be the best RS 4 of them all, and not just because it might be the last.
Mileage: 4,457
Economy: 23.6mpg
It's a curious thing, progress. Often you need to make mistakes along the way to end up in a better place, and the Audi RS 4 is a perfect example of this.
Back when it was first launched in 1999, the RS 4 was a blast of fresh air, aimed quite specifically in the direction of the BMW M3.
They had their faults, true, but the early RS 4s were likeable cars, bubbling with technology, performance and practicality in a way that made them unique. Some of them, most notably the B7 model of 2006-2008, were also lovely cars to drive.
But then Audi lost the plot for a while with the RS 4. The cars became wooden to drive and angular to look at. So even though they still went well and were beautifully made inside and out, the 'je ne sais quoi' factor had gone.
And then out of nowhere, seemingly, they got it back again, and this most recent incarnation has arguably evolved into the best RS 4 there's ever been. After eight months and not an especially large number of miles due to lockdown, I was absolutely smitten. It wasn't perfect, but its amiably idiosyncratic flaws define an RS 4. What this particular car has in abundance is charm and driver appeal, albeit of the slightly old-fashioned kind. I found it extremely endearing as a result.
In simple terms, I just really loved climbing into it and driving it. I even loved just listening to its twin-turbo V6 engine burbling away at idle, sports exhaust on, because when most other things going on at the time were grim, this simplest of pleasures still made me smile.
I make no apology if this sounds like a somewhat Neanderthal observation to be making at this weird moment in human history. Fact is, there may be far more clever, far more efficient, far less thirsty cars that you can buy for around £65,000, but you'd be amazed how few of these would manage to deliver even half the driver appeal of the Audi. So for me, personally, I'll take the RS 4's old-school charm every day, even if it means missing out on being part of the electrified revolution – for the time being.
I loved the RS 4's performance, especially the mid-range; its steering, which felt much more connected and immediate than its predecessor's; its electronically adjustable ride; its superb gearbox, and its looks, which were enhanced in this case by a quartet of gorgeous but also rather costly, at £2,375, 20-inch alloy wheels.
I also came to appreciate the solidly built and high-quality cabin, and how premium the RS 4's interior felt as a result. For me, it feels more special inside than its equivalents from Mercedes and BMW in this respect.
Partnership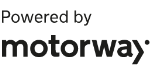 Need to sell your car?
Find your best offer from over 5,000+ dealers. It's that easy.
It was also unusually practical for a car with 444bhp on tap and a claimed 0-62mph sprint time of just 4.1 seconds, but then it wouldn't be a proper RS 4 if it wasn't.
The list of things I didn't get along with isn't long, but it does contain some fairly key issues, the most significant of which concerns the car's infotainment. This was one of the major upgrades for the latest RS 4, and although the system works better than before, it's still not as intuitive – or as good – to use as the touchscreen systems you'll find in most of the Audi's rivals.
Quite apart from the fact that on several occasions the set-up just froze, meaning I literally had to reboot it to get it functioning again, the basic interaction with it also wasn't great. Plus the nav took me down one too many blind alleys for my liking, sending me to a Sainsbury's car park on one occasion, meaning I ended up being late to a meeting I really didn't need to miss.
Its fuel consumption of 23mpg and subsequent poor range of little more than 300 miles weren't exactly stand-out features for me, either, nor was the lumpy ride around town, even with the electronically controlled dampers set to Comfort.
But overall, I just loved this car for all the reasons I've mentioned, despite its foibles.
Audi RS 4 Avant: first report
New Audi RS 4 kicks hard, but its high quality and sharp style are just as impressive
Economy: 24.1mpg
Mileage: 2,178
The latest Audi RS 4 really kicks, even though it may look – and go – quite a lot like the previous model. Subtle styling changes have made this 2020 edition look meaner, yet cleaner than ever. Plus our car comes on Audi Sport's deeply sexy but pricey £2,000 20-inch Anthracite Black wheels. I actually think they're worth it. They're usually the first things people comment on whenever they see the RS 4, and the rest of the car is hardly understated.
As standard, the RS 4 costs £64,625, but with all the upgrades (B&O sound system, RS exhaust, digitised RS Sport suspension, panoramic roof, carbon inlays – you name it, the RS 4 pretty much has it) the price of 'my' car rises to £81,625. Yet having done a few thousand miles in it, on all sorts of roads and in all kinds of weather and at various speeds, I still think it's a lot of car for the money. Even at the thick end of 82 grand.
For starters, I love the way it looks. It's aggressive, but dignified and classy at the same time. I like how it doesn't actually feel especially like a wagon to drive, either.
Inside, the RS 4 is largely unchanged from before, and none the worse for that. The digital display is great, and now you get two RS mode buttons on the steering wheel, the parameters of which you set by selecting which modes you want for the engine, gearbox, dampers, steering and exhaust. 
I'm also coming to appreciate just what a high-quality piece of kit the RS 4 is inside, merely as a car to sit in and interact with. All the buttons and switches have a seriously high-end feel to them, the optional carbon inserts lend it an extra bit of exclusivity, and the seats are excellent: super-comfortable on long journeys, but also mega-supportive when you're really going for it. Which is something I find increasingly hard to resist, what with the roads still being relatively quiet and the RS 4's naturally playful nature.
Fire it up and the twin-turbo V6 makes a strong, yet not especially extrovert sound. You can tell it's potent, but it doesn't shout that message from the rooftops like some cars with 444bhp and 600Nm do, even if you put the exhaust into its noisier mode. But as soon as you start to move, the RS 4 feels like a serious driving machine. 
I'm not convinced about its low-speed ride, certainly not around my Hove home, where the roads are notoriously poorly surfaced. But on open roads it flows more freely – and comfortably – and when you put your foot down properly, boy does it go. 
The hit of acceleration in any of the first six gears is always surprising, even though I've experienced it 100 times or more.
By and large, the RS 4 also now has the handling and steering – and certainly the braking power – to match. No, the Audi still doesn't quite exude the same detail through its steering and chassis as a Mercedes-AMG C 63 S Estate, as I found when conducting a twin test between the two models for sister magazine evo recently. But in isolation, the RS 4 is an extremely special car to drive; one that's very rapid, very capable dynamically, yet surprisingly civilised. Plus its estate-only body means it's extremely practical, too.
My only real gripe with the car is its fuel consumption. Fair enough, I may be a touch more heavy-footed than some, but then you don't buy an RS 4 just to pootle about in, and so far my average economy works out at only 24.1mpg. This has a knock-on effect of compromising the range, too, at not much more than 310 miles. But otherwise, I'm a massive fan of the Tango Red Audi RS 4.
| | |
| --- | --- |
| Model: | Audi RS 4 Avant |
| On fleet since: | April 2020 |
| Price new: | £64,625 |
| Engine: | 2.9-litre V6 turbo, 444bhp |
| CO2/tax: | 220g/km/£475 |
| Options: | Metallic paint (£675), 20-inch wheels (£2,375), RS Sports Exhaust (£1,250), RS Sports Suspension with Dynamic Ride Control (£2,000), panoramic roof (£1,600), Bang & Olufsen sound system (£850), carbon inlays (£995), side assist and pre-sense rear (£260), black styling pack (£770) |
| Insurance*: | Group: 50 Quote: £1,161 |
| MileageL | 4,457 |
| Economy: | 23.6mpg |
| Any problems? | None |
* Insurance quote from AA (0800 107 0680) for a 42-year-old in Banbury, Oxon, with three points.