New Audi RS 4 2018 review
The latest Audi RS 4 has been downsized from a V8 to a 2.9-litre twin-turbo V6, but it's faster than ever before
Find your Audi RS4
Offers from our trusted partners on this car and its predecessors...
Or are you looking to sell your car?
Advertisement
The latest Audi RS 4 is exactly the hugely capable cross-country machine you'd hope it to be. While the loss of two cylinders leaves a little dent in the car's character there's no doubting its performance, and this is still a practical wagon with a strong hand where it matters – accessible pace and usability. It's comfortable on the move and nicely finished inside, too, but the tempting options can send the price soaring.
Look at the power figures of the new, fourth-generation Audi RS 4, and you'd be forgiven for thinking that no progress had been made. Its output is identical to the old naturally-aspirated 4.2-litre V8 model, which first went on sale in 2012. 
While deciding to stick rather than twist with 444bhp may seem at odds with these power-obsessed times, it isn't without reason. Audi's hot estate recipe has changed, with a substantial 170Nm torque boost– up to 600Nm – coming by way of a new, lighter twin-turbocharged engine.
• Best fast family cars on sale
It's a straightforward downsizing exercise – lose two cylinders, gain two turbos, and boast a jump in fuel economy, as this new RS 4 manages 32.1mpg officially. The 2.9-litre V6 'hot vee' twin-turbo now found under the bonnet is shared with the new but rather unexciting RS 5, but we found it more at home in the more practical and useable RS 4 when we drove it in Europe late last year. Now, the latest member of Audi's RS line-up is here in the UK. 
4.1 seconds is the claimed new 0-62mph time thanks to that additional bit of grunt, though it's plain to see that it's a conservative estimation – make use of the launch control function and a dash dipping into the three second column certainly feels realistic. The usual limited 155mph top speed is applied, but it can be upped to a higher 174mph electronic threshold (280kph in the Audi's native Germany) for an extra £1,450. 
Indeed, searing cross-country pace is this new RS 4's distinct character trait. There's a slight hint of lag when you pin the throttle, but from 2,000rpm onwards the punch and responsiveness of that new six-cylinder unit is almost relentless, and it'll keep shovelling power to the all-wheel-drive system pretty much all the way to the 7,000rpm redline. Even in its most docile Comfort drive mode the RS 4 picks up the pace without breaking a sweat, and does so with a ride quality that's barely any less supple than a regular A4.   
Flicking the selector into Dynamic ramps things up with sharper throttle response, while the gearbox holds gears for longer. Of course, paddles on the steering wheel are present and accounted for, if you really want the maximum level of involvement. 
• Best performance cars available
The huge pace on offer really isn't all too surprising though – this was always going to be a very fast Audi. The big question on every RS fan's lips is how exciting this new model is, and namely, if the plot to ditch naturally aspirated V8 power has removed some the car's thrilling edge. 
Partnership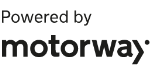 Need to sell your car?
Find your best offer from over 5,000+ dealers. It's that easy.
You can coax a rich six-cylinder noise out of that turbocharged engine, though the optional sports exhaust doesn't wholly transform the level of aural excitement on offer – the volume goes up only a notch, adding an extra pop and crackle here and there. 
The steering plays things safe, being decently weighted and razor sharp, but as with most electric systems lacking in crucial road feel. Combined with the huge amount of traction on offer and the ease with which the nose now tucks in, thanks to that 35kg lighter engine, the RS 4 definitely feels like a car built to move as fast as possible as easily as possible rather than showboat with lively handling and a rear end that'll step out on demand. Up to 70 per cent of the engine's power can be sent to the rear wheels, but the car's overriding characteristic when pushed is still balance and four wheel grip. 
Of course, alongside the RS 4's performance side it still has to serve as a practical family car. In the cabin things are as impeccably finished as you'd expect in any modern Audi, with the odd RS logo'd addition such as the flat bottomed Alcantara trimmed steering wheel reminding you of the power under the skin. A 505-litre boot makes it a smidgen more practical than the Mercedes-AMG C 63 Estate too. 
With Audi's fast estate heading down the six-cylinder route, and Merc's looking set to keep its V8 power for a few years more yet, there is now a proper split between the two cars. The fresher Audi with its accessible performance, huge grip, slicker tech and additional bit of space certainly doesn't disappoint and is a hugely appealing performance estate, but if you're after a bit of V8 excitement in this class and at this price level, there is now only one place to go.