Audi RS 6 Avant vs Porsche Panamera Sport Turismo
Hot estates blend supercar power with room for a family and luggage. We pit the new Audi RS 6 Avant against the Porsche Panamera Sport Turismo to find which is better
It's true that performance SUVs are all the rage with buyers these days and are the newest niche, but it was the rapid estate car that set the template for a combination of performance and practicality.
Audi has always been one of the best in perfecting this recipe. Over the years its RS 2, RS 4 and RS 6 models have combined usability with sports car-crushing performance.
And this latest fourth-generation RS 6 model takes that combination to a new level, because with 592bhp, it now offers supercar levels of power and pace. But it will have to offer impressively engaging handling, too, and to test its credentials we're putting it against one of the fastest, best-handling and most luxurious performance estate cars on sale: the Porsche Panamera Turbo Sport Turismo, or Panamera estate to you and me.
Both cars are at the pricier end of the market, but offer cutting-edge technology combined with all-round usability, style and superb performance. Let's see which of these hot estates best combines every element a package like this needs to blend together to take a test victory.
Audi RS 6 Avant
| | |
| --- | --- |
| Model: | Audi RS 6 Avant Vorsprung |
| Price:  | £109,250 |
| Engine:  | 4.0-litre twin-turbo V8, 592bhp  |
| 0-60mph:  | 3.9 seconds |
| Test economy:  | 23.1mpg/5.1mpl  |
| CO2:  | 268g/km   |
| Annual road tax:  | £465 |
The RS 6 is an Audi Sport icon. Its fast estate is now into its fourth generation with this latest car and while the recipe is broadly unchanged, lots more tech has gone into creating the model. We're testing a £109,250 Vorsprung model to find out what it's like.
Design & engineering
Audi has based the RS 6 on the conventional A6 Avant, so it sits on the MLB evo platform. That means there's a multi-link suspension set-up front and rear, with adaptive air suspension as standard or, on Vorsprung models, conventional steel springs and adaptive dampers.
The engine is a twin-turbo 4.0-litre V8 with 48-volt mild-hybrid tech to improve efficiency. This means that the engine can actually switch off on the move between 34 and 99mph. There's also cylinder-deactivation technology that shuts down half of the V8's chambers when cruising on a light throttle.
Despite this focus on efficiency, the numbers are still impressively high. There's 592bhp and 800Nm of torque, quattro four-wheel drive (including a standard sport rear diff to help improve agility) and an eight-speed automatic box. There's also a sports exhaust to enhance the V8's note, while our car also featured huge but pricey ceramic brakes, at £9,700.
It's as well appointed inside as you'd expect from any top-spec RS Audi. Vorsprung cars feature 22-inch alloys, a panoramic roof, heated leather sports seats, soft-close doors, a reversing camera, lots of driver aids and matrix LED headlights with laser lights. There is basically nothing you'd want for, but given the standard A6's interior is of such high quality, the differentiation here isn't as great as you might think.
Our pictures show a standard RS 6 Avant, but the spec on our test car meant it had been optioned up to top-spec Vorsprung levels of kit, so its price puts it as close as possible to the Panamera Turbo Sport Turismo, even if there still is still £12,685 in it in the Audi's favour. But at this level, it could be more about how these cars drive and the way they make you feel (assuming they hit their targets in other areas too) that could determine the buying decision.
Driving
The RS 6 strikes a lovely balance. Traction is superb, while the power and torque are excellent, and the engine gives plenty of flexibility. Our figures on the test track show this, because the RS 6 sprinted from 0-60mph in 3.9 seconds, while 50-70mph in seventh gear took just 5.5 seconds.
Partnership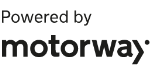 Need to sell your car?
Find your best offer from over 5,000+ dealers. It's that easy.
However, the engine is so technically able that it doesn't force you to work for such performance. Admittedly this is a superb combination most of the time, but for those occasional fast-road drives we'd like something with a little more character.
The steering is part of this slight problem, too. For a performance car it's light in Comfort mode and artificially weighty and squidgy feeling in Dynamic. Neither has much feedback, but that could be made worse by our car being on winter tyres. Despite this, there's still a massive amount of grip and traction, and you can feel the sport differential's effects coming out of roundabouts, helping to turn the car. But you can also feel the steering tighten up due to the front driveshafts. Still, the security that quattro all-wheel drive brings at this time of year is worth it.
We've tried both the standard air suspension and the Vorsprung model's steel-sprung set-up and we much prefer the latter. It's more predictable and better tuned, which means the ride is more settled at all speeds (there's a more decisive, controlled way to how it soothes bumps) and the body control is better.
Ultimately, this RS 6 still feels like a hot rod, like its predecessor. It's superbly quick in a straight line and you have to work hard to unstick it, but the Porsche has an edge when it comes to agility and involvement.
Practicality
For many owners these will be everyday cars, so they have to deliver in other areas. With 565 litres of boot space the RS 6 does: this is 45 litres more than the Porsche. The Audi has more rear legroom, while its taller, less tapered roofline offers a little more headroom, too.
At five metres long, it's a big car, though, so isn't always easy to manoeuvre. However, a 360-degree camera combined with Audi's all-wheel steering means the RS 6's turning circle is impressively tight for a big machine. The huge, muscle-bound body is 80mm wider than a standard A6 Avant's, though, so just watch in width restrictors and car parks.
Ownership
For a premium brand like Audi, its 16th-place finish out of 30 brands in our Driver Power 2019 owner satisfaction survey was a poor result, while its dealer network finished 20th out of 31 manufacturers.
It might be better to focus on the safety aspect of ownership, then, where the RS 6 gets plenty of kit. Vorsprung features the City Assist Pack (blind-spot assist, AEB in reverse, and cross-traffic alert) and the Tour Pack (semi-autonomous adaptive cruise with lane-keep assist and AEB) so it's no surprise the RS 6 inherits the A6's full five-star Euro NCAP safety rating.
Running costs
All that power and performance – plus the weight – meant the RS 6 returned just 23.1mpg on test. Compared with the Porsche's 27.9mpg figure, it means you'll spend an extra £519 in fuel a year, at £3,016.
Our experts predict the Audi will retain 51.8 per cent of its list price compared with 52.2 per cent for the Panamera. But while the Audi might be worth less after three years/36,000 miles (£56,602 vs £63,674 for the Panamera) it will also depreciate less, at £52,648. The Sport Turismo will lose £58,261.
Testers' notes: "The standard sports exhaust gives a little more presence and there's a nice V8 rumble at low and mid revs, but higher up the rev range in the sportier driving modes it sounds synthesised from inside."
Porsche Panamera Sport Turismo
| | |
| --- | --- |
| Model: | Porsche Panamera Turbo Sport Turismo |
| Price:  | £121,935 |
| Engine:  | 4.0-litre twin-turbo V8, 542bhp  |
| 0-60mph:  | 3.2 seconds |
| Test economy:  | 27.9mpg/6.1mpl  |
| CO2:  | 243g/km |
| Annual road tax:  | £465 |
The Panamera Turbo Sport Turismo is a natural rival for the Audi RS 6, as the specs show, but it's pricier, as we've already seen. Is it worth the extra?
Design & engineering
Porsche's Panamera Turbo Sport Turismo uses the same basic engine as the RS 6. It's the twin-turbo 4.0-litre V8 used by many Volkswagen Group brands, but here in the Panamera there's no 48-volt mild-hybrid system.
The unit produces 542bhp and 770Nm of torque, so it's 50bhp and 30Nm down on the Audi, but the Porsche is a little lighter, so performance should be similarly quick. There's four-wheel drive, too, with double-wishbone front suspension and a multi-link rear axle. The Panamera has an eight-speed dual-clutch auto gearbox, against the Audi's conventional auto.
The Panamera sits on Porsche's MSB platform, which underpins this Sport Turismo model and the Panamera hatch, unlike the RS 6, which uses the MLB evo architecture. Also, unlike the RS 6, Porsche's clever active rear diff is part of a £3,527 pack that features active roll control (as on the Audi), although adaptive air suspension is standard here.
There's cylinder deactivation, as in the Audi, while the Porsche features active aerodynamics, so there's easily a level of tech to compete with the RS 6, even if a few more pieces are optional. A sports exhaust will cost you £2,313 and ceramic brakes come in at £6,707.
The interior feels more special than the Audi's, while quality is slightly higher, too. It seems sportier because you sit lower in the car, but whereas the RS 6 shares its cabin with lower rungs of the A6 range, the Panamera is a more exclusive model, so this makes it feel a little more distinctive and individual.
The materials are lovely and the basic spec of this high-end model matches the Audi's, with nav, a digital dash display, heated front and rear leather seats, front and rear parking sensors, cruise control, climate control, LED lights and keyless operation. Turbo models also get 20-inch alloy wheels.
Driving
Despite being down on power and torque, the Panamera's performance is still exceptional. The launch control and incredible all-wheel-drive traction meant it sprinted from 0-60mph in 3.2 seconds; that's incredibly quick for a family estate, even a high-end one.
Its in-gear grunt was equally impressive, covering the 50-70mph test in seventh gear (it wouldn't do it in eighth) in 9.5 seconds. This was slower than the Audi due to gearing differences, but both cars offer superb levels of flexibility thanks to their engines.
The Porsche sounds as characterful as the Audi through its sports exhaust, while it's equally as refined as the RS 6 in the quieter mode, burbling away unobtrusively when cruising, but roaring with a deep bellow in sportier settings.
Throttle response is brilliant and neither car has much turbo lag, but the Porsche feels a little sharper. Its PDK gearbox shuffles ratios as smoothly as the Audi's auto, but under hard acceleration or in manual mode its shifts are quicker and slightly less jerky. 
The Porsche does feel firmer on the move, though, and doesn't quite offer the compliance of the RS 6's chassis, even if by any other standards the Panamera rides really sweetly. The trade-off for this slightly sharper edge to the chassis is that the Porsche's body control is noticeably tauter in any of the driving modes, and in Sport or Sport plus it offers genuine sports car levels of grip and agility.
The steering is much more natural in the Porsche, with a more consistent weight, response and feedback to the driver's inputs. It's also the more engaging driver's car and the Panamera just shades the RS 6 in this respect, because it matches it when it comes to refinement and (almost) comfort.
Practicality
As an estate car the Panamera isn't as versatile. Its 520-litre boot is 45 litres down on the RS 6's load capacity, yet this isn't as much as you might think, given the Porsche's sleeker rear silhouette. But the raked roofline does impact headroom in the back seats, while legroom isn't as good as in the RS 6. What does hurt practicality a little more is that Porsche calls its car a '4+1' seater, with the middle rear seat more of an occasional jump seat. The Audi will more happily seat five people.
The Porsche still features a powered tailgate and if you opt for the £1,536 rear-wheel steering (which the RS 6 gets as standard) it's just as manoeuvrable. A reversing camera is £509 and you might want to add it because rear visibility isn't the Panamera's strength.
Ownership
There's also less safety tech in the Porsche. If you want autonomous braking you'll need the £1,787 pack that also adds adaptive cruise and pedestrian detection.
Porsche's InnoDrive package (£2,438) brings traffic-jam assist and semi-autonomous tech. Lane-keep assist is £795. Although more of this is optional than on the RS 6, the Panamera Sport Turismo should still be very safe family transport.
Running costs
It might mainly be business tycoons who are running these models as company cars. Both sit in the top 37 per cent Benefit-in-Kind tax bracket (even though the Panamera emits less CO2 at 243g/km vs 268g/km for the RS 6) it's no surprise that the cheaper Audi will work out as the cheaper car to run.
This is a relative term, of course, because higher- rate earners running the Audi as a company car will still have to pay a whopping £15,845 to The Treasury every year. The Panamera is even worse, with £17,790 going into the government's coffers.
Testers' notes: "Our pictures show a Turbo S E-Hybrid model, highlighted by the green accents on its badging. This is a plug-in. The regular Turbo's brakes are far nicer, though, and feel is better than in the RS 6."
Verdict
First place: Audi RS 6 Avant
Price is a big factor in the RS 6's win. It's less of an issue at this level, but the gap is wide enough that we can't ignore it. The Audi's performance and practicality are superb, even though it's expensive. Neither car is particularly efficient and both will be costly to run, but the RS 6 offers more standard tech, while it's also more comfy, even if it's not as engaging to drive. The RS plus suspension strikes a nice balance, though.
Second place: Porsche Panamera Sport Turismo
The Panamera Turbo Sport Turismo is still the sharper, more absorbing car to drive, but it lacks a little compared with the RS 6 in other areas, so it just slips into second. Its gearbox is better, the chassis sharper and the steering lovely, but the Porsche isn't quite as comfortable and doesn't get as much equipment, yet is pricier (and this includes safety kit). It's still a superb performance estate car, though.
Other options in this category...
Mercedes-AMG E 63 S Estate
Price: £100,050Engine: 4.0-litre V8, 604bhp
With 640 litres of boot space and more power than either rival in this test, the E 63 S Estate is a monster performance wagon. However, it's not as comfortable and the overall quality isn't as high as in the RS 6 or the Panamera. It feels more raw.
Audi RS Q8
Price: £103,750Engine: 4.0-litre V8, 592bhp
If you're dead set on an Audi but like the idea of an SUV, then the brand's RS Q8 boasts the same engine but a different image. It's not as good to drive as the RS 6 but it is very practical; picking one is down to the style of car you're after.
Figures
| | | |
| --- | --- | --- |
|   | Audi RS 6 Avant Vorsprung | Porsche Panamera Turbo Sport Turismo |
| On the road price/total as tested | £109,250/£109,250 | £121,935/£121,935 |
| Residual value (after 3yrs/36,000) | £56,602/51.8% | £63,674/52.2% |
| Depreciation | £52,648 | £58,261 |
| Annual tax liability std/higher rate | £7,922/£15,845 | £8,885/£17,770 |
| Annual fuel cost (12k/20k miles) | £3,016/£5,026 | £2,497/£4,161 |
| Insurance group/quote/VED | 50/£973/£465 | 50/£1,262/£465 |
| Cost of 1st/2nd/3rd service | £594 (2 services) | £475/£550/£475 |
|   |   |   |
| Length/wheelbase | 4,995/2,930mm | 5,049/2,950mm |
| Height/width | 1,487/1,951mm | 1,432/1,937mm |
| Engine | V8/3,996cc | V8/3,996cc |
| Peak power/revs  | 592/6,000 bhp/rpm | 542/6,000 bhp/rpm |
| Peak torque/revs  | 800/2,050 Nm/rpm | 770/2,000 Nm/rpm |
| Transmission  | 8-spd auto/4wd | 8-spd PDK/4wd |
| Fuel tank capacity/spare wheel | 73 litres/repair kit | 90 litres/repair kit |
| Boot capacity  | 565 litres | 520 litres |
| Kerbweight/payload/towing weight | 2,150/590/2,100kg | 2,035/655kg/N/A |
| Basic warranty (miles)/recovery | 3yrs (60,000)/3yrs | 3yrs (unlimited)/3yrs |
| Driver Power manufacturer/dealer pos. | 16th/20th | N/A/N/A |
| NCAP: Adult/child/ped./assist/stars | 93/85/81/76/5 | N/A |
|   |   |   |
| 0-60/30-70mph | 3.9/2.9 secs | 3.2/2.4 secs |
| 30-50mph in 3rd/4th | 1.9/2.6 secs | 1.5/2.6 secs |
| 50-70mph in 5th/6th/7th/8th | 2.8/3.6/5.5 secs/N/A | 3.3/4.8/9.5 secs/N/A |
| Top speed/rpm at 70mph  | 155mph/1,750rpm | 188mph/1,650rpm |
| Braking 70-0/60-0/30-0mph  | 46.8/33.2/10.1m | 42.9/29.1/10.1m |
| Auto Express econ. (mpg/mpl)/range | 23.1/5.1/371 miles | 27.9/6.1/552 miles |
| WLTP combined  | 22.1mpg | 22.2-22.8mpg |
| WLTP combined  | 4.9mpl | 4.9-5.0mpl |
| Actual/claimed CO2/tax bracket | 283/268g/km/37% | 234/243g/km/37% |
|   |   |   |
| Airbags/Isofix/parking sensors/cam | Eight/yes/F&R/yes | Eight/yes/F&R/£509 |
| Auto box/lane-keep/blind spot/AEB | Yes/yes/yes/yes | Y/£795/£617/*£1,787 |
| Clim./cruise ctrl/leather/heated seats | Yes/adaptive/y/F&R | Yes/yes/yes/F&R |
| Met paint/LEDs/keyless/pwr tailgate | £1,650/laser/yes/yes | Yes/yes/yes/yes |
| Nav/digi dash/DAB/connected services | Yes/yes/yes/yes | Yes/yes/yes/yes |
| Wireless charge/CarPlay/Android Auto | Yes/yes/yes | No/yes/no |