Bentley to focus on plug-in hybrid tech, but first EV due 'before 2025'
Bentley boss Adrian Hallmark says plug-in hybrid power has a big role to play in Brit brand's electrification strategy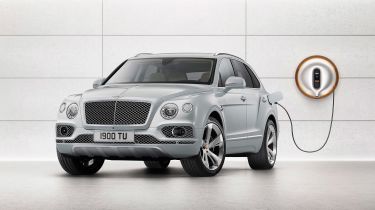 Bentley is likely to focus on plug-in hybrid electrification until the middle of the next decade - even though the firm's boss admits that almost half of the customers in the luxury brand's marketplace are interested in adding a pure-electric model to their fleet.
The British firm only confirmed a single plug-in model in its range, the Bentayga, although electrified versions of its new Continental GT and next-gen Flying Spur are expected to arrive within the next 18 months.
• Best plug-in hybrid cars on sale
Speaking at the Financial Times Future of the Car Summit, Bentley CEO Adrian Hallmark said that while luxury customers appear ready for electrification, concerns about the achievable range of large electric vehicles would stand in the way of the tech being adopted on his firm's models for the foreseeable future. 
"I believe customers are looking for BEVs," he said. "Our research in the luxury sector shows that about 40 per cent of people who buy cars in our price bracket are looking at BEVs, not to replace their only car but to have as part of their regular fleet, and for specific usage. So we do see this [pure-electric cars] as an opportunity in the luxury sector too.
"In next five to 10 years BEVs will become a much more significant part of industry than the current three per cent, or even six per cent. But look at the science - the energy density of batteries today and over the next five to 10 years. The Jaguar I-Pace is a great car because the battery and the car were designed as one overall unit. And because it's a perfect-sized car for that battery technology.
"You could, in five to 10 years, have a bigger car with 500km (310 miles) of range. So as battery technology improves, more products will be brought into the market. But right now, if you tried to make a big SUV or a Mulsanne as a full EV, it would go really well but for a short distance. We need occasional long-distance capability, because you can't always use the train.
"So we're committed to hybrid; we'll hybridise everything we have. But right now, I can't give date for the first Bentley BEV. It'll be before 2025, though." 
"I always thought plug-in hybrids were a very temporary stopgap and not a long-term solution. But they are mid-term solutions. We have a US customer who's a billionaire; in fact, we've had to pay him a dollar every month to make him an employee so he can drive our prototype. He's been driving a V6 hybrid and over three months he's spent 67 per cent of his journey time on electricity alone. If you're only travelling in the city and doing short journeys then BEVs are great. But for bigger cars that have higher loads, where BEVs wouldn't work today because of battery power density, over the next five to 10 years PHEVs will be a viable solution." 
Hallmark also called on infrastructure providers and legislators to do a better job on delivering a consistent message on the benefits of zero-emissions motoring.
Partnership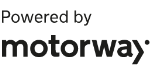 Need to sell your car?
Find your best offer from over 5,000+ dealers. It's that easy.
"Look at the diesel solution that we all adopted 15-20 years ago," he said. "The duties on diesel differed from those on petrol, there were tax incentives; in terms of total cost of ownership, there was a clear economic benefit to running a diesel car. That's because decisive action was taken. But we've heard no decisive action on battery-electric vehicles; it's all 'maybe in the future when the demand picks up'.
"We've got to be decisive - mandating charging points in every residential property, or standardised charging protocols, standardised billing systems. Why don't people buy BEVs? Because it's a voyage of discovery to live with the damn things. There needs to be a systemic set of policies that really help the rapid introduction of battery-electric vehicles and plug-in hybrid vehicles."
Click here for our list of the best luxury cars on sale right now...