New scheme will deliver fuel straight to your Bentley
Are you too busy (or lazy) to fuel your Bentley yourself? If you live in California, you're in luck...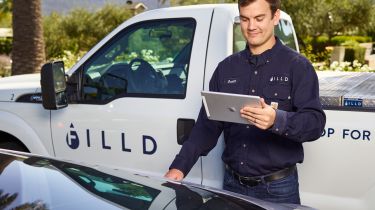 If you're a wealthy Californian with a mobile phone and a Bentley on your driveway - good news! The British brand has teamed up with American tech start-up Filld, a mobile app based service that delivers fuel to whenever and wherever you are.
The service is open to Bentley owners in California for now, but Bentley claims that the app users will experience the "ultimate time-saving luxury of never having to search for or stop at a fuel station again."
• Bentley Bentayga Fly Fishing by Mulliner is a real catch
All owners have to do is open up the app, tell it where they are and book a time. They don't even have to give the app the car's exact location or be around to unlock the fuel filler cap; the mobile fuel attendants can find the car and remotely unlock it themselves when they arrive.
As part of the collaboration, Bentley also hopes to implement even more convenience in the future by incorporating the app's services into the cars themselves. "Predictive fuel ordering" could be added in the future if the trial is a success, meaning the car itself would order fuel based on how much it had left in the tank or "location and customer preferences."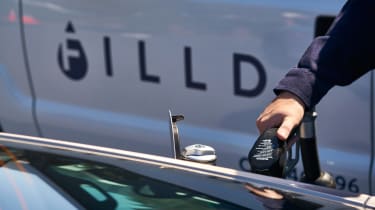 Christopher Aubuchon, CTO and co-founder of Filld, said that the app would "one day eliminate the need for customers to refuel their cars themselves, removing inconvenience, and giving them more of their valuable time back."
• The parts warehouse keeping Bentleys on the road
The collaboration is thanks in part to Bentley's Connected Car initiative. Christophe Georges, Director of Product and Marketing at Bentley, said that the brand's Connected Car strategy would will continue to expand and innovate in order to further enhance the Bentley lifestyle.
"Bentley ownership is about more than just the vehicle – it's the entire luxury experience. We are continuously investigating ways in which to offer our customers tailored, convenient, smart services that afford them the greatest luxury of all: more time."
Would you use a service like this for your car? Leave us a comment below...