The Top 100
Don't miss the Driver Power guide to the 100 best cars in Britain.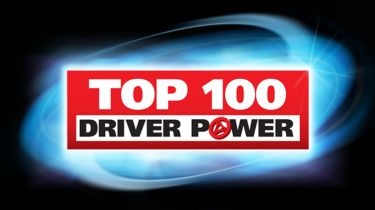 Thank you!
More than 23,000 of you votedfor your favourite new cars of 2011, making Driver Power the biggest survey of its type in the UK.
Once again, you got straight to the heart of everything you love and hate about your cars, your views couldn't have beenclearer.
Your top 100 cars are listed below, but before we get stuck into the highlghts, let's take a look at the winners!
Skoda's domination of this year's survey is plain to see. Three outthe top four models come from the Czech firm's range, which now looksstronger than ever before.
At the top of the pile sits Skoda's Superb. The flagship model is part executive saloon, part full-sized family car and all-round superstar. Pioneeringan innovative twin saloon/hatchback bodystyle in entry-level form, theSuperb is also available as a classy estate.
As far as we can tell, onlybadge prejudice prevents the load-lugger from tempting buyers away frompremium badged German rivals. If you're buying an executive saloon, a family car or even an MPV and the Superb isn't on your shortlist – it should be!
Joining our trio of Skodas to complete the top five is the Jaguar XF,which finishes in third place, and the Nissan Qashqai, which takesfifth.
With the help of a substantial facelift last year, the Qashqai haslaunched itself from mid table mediocrity to a sought after top fiveposition. One look at the scorecard and it's clear the Nissan hascleaned up its act.
Finally, hats off to Jaguar for its third podium finish in as manyyears. You voted the XF number one for performance, number one forbraking and number one for ease of driving - truly a breathtaking achievement. Jaguar has created a model that perfectly meets the dynamicbrief of a sporty executive saloon.
You can read the full list of finishers from, one to 100, below.
For a closer look at the best cars in Britain, don't miss your freeDriver Power Magazine, inside Auto Express issue 1,161, on sale now.
Click here to download the Driver Power 2011 Top 100
| | | | |
| --- | --- | --- | --- |
| 1 | SKODA | SUPERB NEW | 92.06% |
| 2 | SKODA | YETI | 91.70% |
| 3 | JAGUAR | XF | 90.52% |
| 4 | SKODA | OCTAVIA NEW | 90.23% |
| 5 | NISSAN | QASHQAI | 89.91% |