Best cars for £10,000 or less
£10,000 is a pretty strong budget in the used car market, here are some of the best buys for your money
Just a few years ago, £10,000 would have bagged you a brand new budget-oriented model such as the Dacia Sandero or MG3. This may no longer be the case but, on the plus side, a wide range of tempting used cars can still be found for £10,000 or less - some of which even carry a premium badge.
We've trawled the classifieds to find some of the best cars for your £10k budget. There's something for just about everyone on our list, too, with practical family SUVs, executive saloons and even sporty coupes all up for grabs.
You should be able to find some low-mileage, relatively new examples for this budget but, no matter how fresh the car may seem, it's still important to take the appropriate precautions. Be sure to take a test drive, check the service history, and perhaps even ask a professional to do a full mechanical inspection of your prospective purchase. Taking these steps will help towards preventing any surprise bills and breakdowns later on.
​The best cars for £10,000 or less
BMW 1 Series Mk2
Years produced: 2011-2019
Engines available: 1.5T, 1.6T, 2.0T, 3.0T petrol, 1.5, 1.6 2.0 diesel
| | |
| --- | --- |
| Pros | Cons |
| Great to drive | Odd pre-facelift styling |
| High-quality cabin | Rivals are more practical |
| Good range of engines | Pricey in higher specs |
A thoroughly sensible but still fun way into BMW ownership involves finding yourself a tidy second-generation 1 Series. There's no denying that earlier versions look odd, but the high-quality cabin makes up for this. 
The engines are a particular highlight of the car, and you simply can't go wrong with any of them, whether you go for the entry-level three-cylinder or an economical diesel. 
For most, the 181bhp four-cylinder petrol 120i will be ideal, because it's both powerful and reasonably frugal. A unique-for-the-segment rear-wheel-drive layout makes for a sporty, class-leading driving experience, although this does come at the expense of space for rear-seat passengers, and the boot is smaller than you'll find in some rival vehicles.
BMW 5 Series Mk6
Years produced: 2009-2016
Engines available: 2.0T, 2.5, 3.0, 3.0T, 4.4T petrol, 2.0, 3.0 diesel
| | |
| --- | --- |
| Pros | Cons |
| Excellent handling | Lots of leggy examples |
| Solid and premium-feeling cabin | Can be pricey to run |
| Great engine range | Limited rear visibility |
There's a strong case for the 5 Series being the best car BMW makes right now, and the same was probably true when the previous-generation 'F10' model was still in production. 
It's spacious, has a premium and well screwed-together cabin, and is by far the best-driving car in the segment. 
Plus a wide range of brilliant engines, and the option of a practical estate variant mean there's a 5 Series for almost everyone. Just watch out for models with big six-figure mileages.
Citroen C3 Aircross Mk1
Years produced: 2017-present
Engines available: 1.2, 1.2T petrol, 1.5, 1.6 diesel
| | |
| --- | --- |
| Pros | Cons |
| Funky styling | Inconsistent interior quality |
| Focus on comfort | Comfort is at expense of handling |
| Spacious and flexible cabin | Reliability could be better |
It's not easy to stand out in the crowded compact SUV segment, but Citroen has managed it with the C3 Aircross.
Inside you'll find an equally cool-looking cabin with lots of family-friendly features, and on the move the C3 Aircross differentiates itself from firm-riding rivals by having a clear focus on comfort. However, that softly-softly approach does mean sacrificing some outright handling ability.
Partnership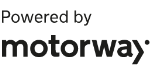 Need to sell your car?
Find your best offer from over 5,000+ dealers. It's that easy.
It's worth noting the infotainment set-up is a little fiddly and there are some cheaper-feeling elements in the cabin. Overall though, the Citroen is a great used buy, so much so that it was named Auto Express's Used Car of The Year in 2020. A budget of £10,000 isn't enough for the facelifted 2021 model, but you'll have your pick of engines and trim grades.
Dacia Duster Mk2
Years produced: 2017-present
Engines available: 1.0T, 1.3T petrol, 1.5 diesel
| | |
| --- | --- |
| Pros | Cons |
| Excellent value | Not very economical |
| Large interior | Feels cheap inside |
| Surprisingly fun to drive | Low scores in crash tests |
Another value-conscious entry from Dacia, this time in the form of the larger Duster SUV. 
A low price when new means that on this budget you can opt for the much-improved 2017-on version. It's spacious, fun to drive and even quite capable off-road in four-wheel-drive form.
Compromises have to be made to achieve that low price, though, and the Duster does feel  cheap in places, plus it lacks some of the safety gear found in pricier rivals, contributing to a low safety rating.
Mazda MX-5 Mk3
Years produced: 2005-2015
Engines available: 1.8, 2.0 petrol
| | |
| --- | --- |
| Pros | Cons |
| Fun to drive | A little soft in standard guise |
| Lots of hard-tops available | They do still rust a little |
| Decent reliability | Pre-facelift not the best looking |
The third-generation 'NC' version of Mazda's iconic sports car is looking like the most tempting of the lot on the used market. More recent NDs are still quite pricey, while earlier cars are getting on a bit now, and have all the associated issues, including rust. The NC is the sweet spot, offering good reliability and a fun driving experience, plus, if you want, endless options for modification. 
For a budget of up to £10,000, it'll be easy to secure a fairly late facelift MX-5 with the folding hard-top, which is a no-brainer because it adds barely any weight.
Mercedes A-Class Mk3
Years produced: 2013-2018
Engines available: 1.6T, 2.0T petrol, 1.5, 1.8, 2.1 diesel
| | |
| --- | --- |
| Pros | Cons |
| Good looks | Interior quality so-so |
| Badge appeal | Some ride firmly |
| Plenty of tech | Tight rear cabin space |
For the Mk3 version of the A-Class, the MPV-like model was overhauled to turn it into a more conventional hatchback rival to the Audi A3 and BMW 1 Series, becoming a whole lot more appealing in the process.
It looks good and higher-spec models come fitted with plenty of standard-fit technology, although cabin quality is a little lacking in placed. There's also a wide spread of engines, but you'll need to breach the £10k mark to grab a lower-mileage version.
Peugeot RCZ Mk1
Years produced: 2009-2015
Engines available: 1.6T petrol, 2.0 diesel
| | |
| --- | --- |
| Pros | Cons |
| Looks great | Audi TT is nicer inside |
| Fun to drive | Tiny rear seats |
| Good value | Firm ride |
Attempting to take on the Audi TT was a bold move for Peugeot, and it was one that ultimately failed. Sales of the RCZ coupe were slow, and after six years on sale, it was discontinued. 
The few out there represent great value, though. Budget £10k and you'll be able to get any variant (the rare RCZ R aside) with reasonable mileage. There's plenty to recommend beyond the looks, because the RCZ drives well and is fairly cheap to run. The cabin isn't a patch on a TT's, though. 
Renault Captur Mk1
Years produced: 2013-2019
Engines available: 0.9T, 1.3T petrol, 1.5 diesel
| | |
| --- | --- |
| Pros | Cons |
| Cheap to run | Cheap cabin on early cars |
| Practical for its size | More expensive than a Clio |
| Mini SUV looks | Dull to drive |
It's not hard to see why the first Renault Captur was a great sales success. It made good use of the Clio supermini's platform to offer additional practicality, thanks partly to a higher roofline. 
The sliding rear seat bench is a neat touch, allowing you to either maximise boot space or rear legroom as desired. It's worth going for a 2017-on facelifted model, because these look smarter and have a much-improved interior that addressed a lot of the cheaper-feeling parts found previously. 
Skoda Yeti Mk1
Years produced: 2009-2017
Engines available: 1.2T, 1.4T, 1.8T petrol, 1.6, 2.0 diesel
| | |
| --- | --- |
| Pros | Cons |
| Practical 'Varioflex' seating | Prices have increased |
| Quirky looks | DSG reliability issues |
| Good to drive | 1.8 TSI can be problematic |
Ask a lot of Skoda Yeti owners what they'll buy next and many will say "another Yeti". There's nothing else quite like our New Car Awards winner of 2010, especially not its more conventional Karoq replacement. 
The Yeti is a fun, quirky-looking car that offers a lot of practicality in a compact package, thanks to a high roofline and clever 'Varioflex' rear seats that can be removed individually. Most models on the used market are diesels, but the TDI units do suit the car. 
Prices remain strong, but a budget of £5,000 to £7,500 will give you plenty of pre and post-facelift cars to look at, many with the all-wheel drive system. If you go for one of the latter, make sure the system's Haldex clutch has been serviced – it can get clogged over time and stop working.
Volkswagen Golf Mk7
Years produced: 2012-2019
Powertrains available: 1.0T, 1.2T, 1.4T, 1.5T, 1.8T, 2.0T petrol, 1.4 PHEV, 1.6, 2.0 diesel, 35.8kWh battery/1x e-motor
| | |
| --- | --- |
| Pros | Cons |
| Wide range of great engines | A little dull in some specs |
| High-quality, well laid-out cabin | Still fairly expensive |
| Classless image | Some rivals are more practical |
The main reason the current Volkswagen Golf comes as such a disappointment is that the previous version was so good. It's such a well thought-out car that can fit into your life very easily, and the cabin is a triumph of understatement and quality.
We'd like it if the Golf were a little cheaper, but a budget of £10,000 is more than enough for a pre-facelift car in a good trim level, and if you're happy with a higher mileage, there are a few GTI and GTD examples in this price bracket.
The best used cars for all budgets: