BMW M division to use i electric car tech
Future BMW M cars could use tech developed by the firm's i electrification team to boost performance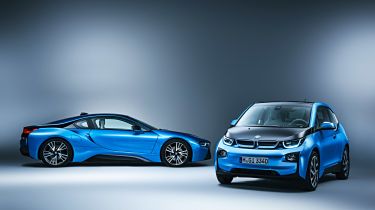 BMW's M division is actively in talks with the firm's i electrification team about incorporating the technology in performance cars, it has emerged.
The German brand is introducing electrification across more of its range with every new model iteration - and the latest 3 Series is tipped to get an all-electric version at some point during its life cycle. But up to now, the M models have steered clear of technology designed primarily for fuel efficiency.
• All the latest from the 2019 Geneva Motor Show
However, speaking to Auto Express at the Geneva Motor Show, Robert Irlinger, the boss of the i division at BMW, said that his team was already working with M to deliver electrification in performance cars.
"You will see electrified vehicles in M division as well," Irlinger said. "We are in talks with all of the other BMW Group brands and sub-brands - Rolls-Royce, MINI and yes, M division - and you will see electrification coming across onto their products. It will be at differing levels, of course, but it will happen. We are working with them, right now. 
He added: "There are some real advantages from incorporating electric power into performance vehicles. You have immediate torque delivery which can give you acceleration while a combustion engine is still thinking about it. These advantages we will spread to the whole brands, in a specific way."
Would you look to see hot BMW i M models? Let us know your thoughts below...