BMW commits to solid-state batteries before the end of 2030
The company's aim is to build the greenest electric BMW possible – and new battery tech could be the key to unlocking that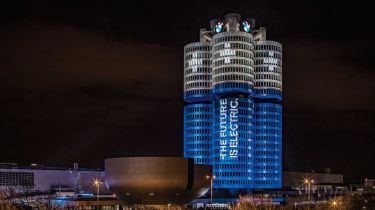 BMW has released details on its planned next-generation battery technology. The German brand is currently throwing its weight behind developing solid-state battery packs, which it says will be on the road before 2030 draws to a close.
The battery technology will be fitted to BMW's sixth-generation electric powertrains (we're currently on the fifth), majoring on low carbon emissions and increasing energy density by "at least a mid-double-digit percentage range" over the firm's current batteries.
BMW also says the new technology is being designed to compete with its current combustion-engined vehicles in terms of manufacturing costs and driving range. As such, more than 500 miles on a single charge could be possible.
As an added benefit, the new solid-state batteries are being designed to be both recyclable and use as much recycled material as possible in their production processes. BMW has already started doing this; 50 per cent of the nickel used in the batteries in the new electric iX3 SUV is recycled.
The company will also continue to refine its battery chemistry, so the new cells will cause the least amount of damage to the environment as possible. The use of cobalt, a famously polluting raw material to mine, has already been scaled back in BMW's latest batteries, from 33 per cent to just 10 per cent.
Frank Weber, BMW's board member for development, said: "the greenest electric car in the world will be a BMW – sustainable from the initial idea to recycling after its use phase.
"We are developing the battery cell of the future: it will be powerful, safe, cost-effective, and recyclable, from material selection to recyclability after the use in the vehicle. All of this will be created in a European value chain."
Weber continued, saying: "We are doing intensive research on solid-state battery technology. By the end of the decade, we will be implementing an automotive-compatible solid-state battery for series production. We plan to show a first demonstrator vehicle featuring this technology well before 2025."
The initiative forms part of BMW's "Neue Klasse" business strategy, which will see the Group focus on its pure-electric models. In the coming months, BMW will launch the pure-electric i4 saloon and iX SUV, which will be closely followed by electric versions of the X1, 5 Series and 7 Series, as well as the next-generation MINI Hatch.
BMW says that, by as early as 2023, it will have at least one electric vehicle on sale in around 90 per cent of its current market segments. The push won't stop there, though. By 2025, the Group aims to increase its sales of pure-electric models by more than 50 per cent per year, which is ten times more than in 2020.
Now read more about BMW's nearest new electric vehicle, the i4 electric saloon…