BMW and MINI launch charging service for UK electric car customers
BMW and MINI's new package offers access to more than 11,000 charge points in UK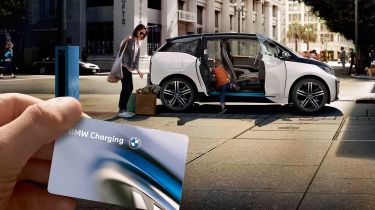 BMW has launched a new one-stop charging package for buyers of electric BMWs and MINIs. The BMW Charging and MINI Charging services allow owners access to charge points from a number of providers via one app or card, including BP Pulse, ESB, Osprey, Source London, Instavolt and Ionity.
In addition to the UK charge point access, users will also have access to more than 173,000 charge points throughout Europe.
Subscribers have a number of different ways to pay for the service. Lighter users can register for a 'Flex tariff' that gives them access to all of the providers using a single charge card or app. In this package, users receive a bill each month for the charging they have undertaken.
More demanding drivers who need to recharge by the road more regularly have the option of two monthly subscription packages.
In the BP Pulse package, users pay a monthly fee but will face a lower charge per kWh each time they charge up.The Ionity Plus package provides a similar discount for that network, so where customers typically pay 69p per kWh in a non-subscription package, this is reduced to 26p per kWh for subscribers. It means you'll need to work out whether or not you'll do enough miles to recoup the extra cost of the subscription in lower charging fees, in much the same way as car buyers have traditionally had to work out whether or not they'll do enough miles to eventually make back the extra cost of a diesel car in lower fuel costs.
Buyers of new BMW and MINI hybrids and electric cars are offered the BP Pulse package for free for a year, while BMW iX3 and iX buyers get the Ionity Plus package for free for a year.
In addition, the app will give users a complete breakdown of their charging habits each month, complete with the associated costs.
Click here to learn more about electric car charging in the UK...