Buy fewer new cars and keep old ones for longer says BMW boss
BMW's head of sustainability suggests motorists should prolong the life of the cars they already own rather than buying new models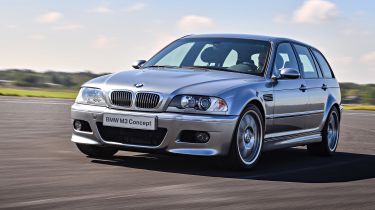 Drivers should seek to prolong the life of their existing cars rather than replace them with brand new ones, according to BMW's sustainability boss.
Monika Dernai, sustainability team lead at BMW, told an audience in London that the automotive industry could reduce waste by encouraging people to hang on to their existing cars and retrofitting them with upgrades to keep them fresh instead of constantly buying new models.
"We really need to think about prolonging the life of cars; not having a used car market where you sell cars to each other, but maybe take a car and extend its lifespan," she said. "The idea could be that you could freshen up the interior.
"We need new skill sets in the aftermarket and to design cars so that the seat can be removed and a fresh seat can be moved in – then it's a used car that looks like a new car. It can have the same owner, who then doesn't buy a new car, but we still have a business model as BMW and the whole of society benefits from that."
Dernai was speaking at a panel discussion on the topic of creating a circular economy, the idea of which is that society should reuse and recycle everything as much as possible and have minimum waste.
Although Dernai suggested the car market would need to change to be compatible with a circular economy, she said there is still a need for car ownership.
"Can we actually just move everybody to public transport?" she said. "I think the answer is no. You're worried about the public transport in the UK, but if you look at the US it's even more desolate. So I think there's still a market for cars out there."
Also speaking at the event was Geoff Mulgan, professor of collective intelligence, public policy and social innovation at University College London. He talked about towns such as Freiburg in Germany, where cars are largely prohibited and everyone is encouraged to walk, cycle or use public transport. He acknowledged, however, that such a concept could come across as "puritanical" and "authoritarian".