BMW carbon fibre wheels close to producion
BMW is only a year or two away from making the word "alloys" outdated in the car industry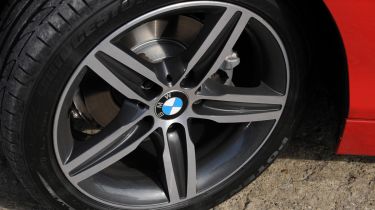 BMW is planning a rollout of the carbon-fibre technologies developed during the BMW i3 and i8 project, and the centerpiece is a set of ultra-light, fully carbon fibre rims.
It is the brainchild of BMW's lightweight construction manager, Franz Storkenmaier. After developing a new system of industrializing carbon fibre for BMW's i sub-brand, he has now been tasked for finding other uses for its patents. Among the things his team has found are a full carbon fibre steering wheel, a one-piece carbon fibre propeller shaft for the BMW X5 and a new carbon-plastic compound that is light and strong, made from i3 production waste.
In fact, it isn't just that BMW has developed new carbon fibre wheels, but has also developed a carbon fibre/alloy hybrid wheel, with alloy spokes and a carbon fibre rim. And now they just have to convince European regulators that they're strong enough to be safe on the streets.
"We save 25 percent in weight compared to a forged alloy wheel with the hybrid wheel and another 10 percent if it's completely carbon," Mr Storkenmaier said.
"It's the most important kind of weight because it's unsprung mass and there are also rotating mass advantages."
Given carbon fibre has a reputation for being light, incredibly strong but not good at bending, we asked if there concerns about wheels shattering or becoming damaged to the point where the cars were dangerous to drive.
"The carbon fibre wheels are very damage resistant. They're actually more damage resistant to kerb hits than standard alloy wheels because the damage polishes out really easily.
"You can scratch it when you park and it's better to polish out than aluminium. You can have the metal finish to it with the alloy hybrid, but it's technically a better solution to go all the way and have a full carbon fibre wheel."
It's a similar story with the carbon fibre steering wheel. While seeing cosmetic carbon fibre on steering wheels has been an unfortunate production car reality since the early 2000s, they all had metallic skeletons.
Though it's still a little way off production (and, again, needs European Union approval), the new BMW steering wheel uses a carbon skeleton and a carbon frame. When asked if carbon was perhaps too stiff for safety, Mr Storkenmaier countered that the job of arresting the driver was done by the airbag.
"The protection for the carbon steering wheel is the airbag. If you physically hit the steering wheel, it will not deform and you've already lost. That's the same with metallic steering wheels."
BMW has also developed a carbon-plastic hybrid material called Secondary CFRP that is being positioned as a competitor for magnesium, aluminium and steel in light, semi-structural parts like seat frames and spare wheels for everything from MINI to Rolls-Royce.
"We have tried to use the leftover raw carbon fibre from i3 and i8 production to make carbon fibre parts, mixed with plastic. We chop up the leftover fibres and mix them all together, so it doesn't matter where they come from or what their original job was supposed to be.
Partnership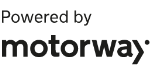 Need to sell your car?
Find your best offer from over 5,000+ dealers. It's that easy.
"After we cut them up, we mix them with plastic and this mix can be used in a regular plastic-moulding machines, but it comes out stronger and lighter than any thermoplastic.
"We are the very first car maker to use carbon fibre on an industrial scale. Now are we able to use the leftover from the mainstream production on an industrial scale, too."
To emphasise his point, BMW demonstrated a full, complex dashboard support structure made entirely out of one moulding from the new material.
"We have developed an instrument carrier (dash support structure) out of this material and it could replace the magnesium one at a weight saving of about 20 percent. It's even higher for seat frames because they're typically made from heavier metals than magnesium.
"Carbon fibre is an expensive material to work with, but if you are using production waste then it's a different cost structure from working up raw carbon fibre. It's cheap, and that's how we can position it as a competitor to magnesium."