BMW and Sixt join forces with DriveNow scheme to make city driving cheaper
Rental firm Sixt has combined with BMW to launch 'DriveNow' car-sharing model in three London boroughs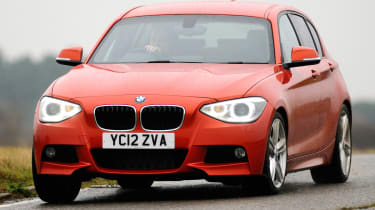 City dwellers who drive to work may soon use vehicles very differently, thanks to a new charge-per-minute hire system on trial in London. BMW and rental firm Sixt have joined forces with a car-sharing platform called DriveNow, hoping to "make mobility so cheap that only the rich will buy cars".
Already in use in Germany, DriveNow users rely on a smartphone app to locate, unlock and start cars, and then drive them away with a set charge per minute of use. A trial running currently in Islington, Hackney and Haringey uses a fleet of 250 BMW 1 Series' and MINIs, and unlike Zipcar, you don't need to return the car to the point where you collected it.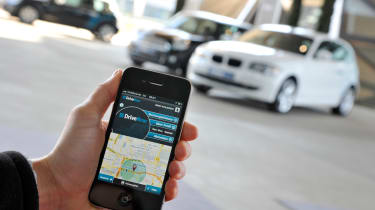 Registration currently costs £29, with vehicles available from 39p per minute, plus a further 19p per minute for parking charges. Said to be cheaper per mile than most London taxi services, Sixt are negotiating with other boroughs to extend the areas of use.
Similar in concept to the London Mayor's 'Boris Bike' system, the DriveNow scheme means users can leave the cars parked in any on-street parking bays around the three trial boroughs.
The scheme could get even cheaper with the introduction of the all-electric BMW i3 planned for next year, eliminating fuel costs, congestion charging and road tax from DriveNow's overheads.
BMW board manager Peter Schwarzenbauer claims that the Munich-based firm will be "bringing the technology while Sixt is bringing the car rental experience". In cities that embrace the scheme, one car will serve the purpose of dozens of privately owned vehicles, reducing motoring costs for all.
Mr Schwarzenbauer added "The average age of our car buyers is in their mid 40s but the average age of a car sharing user is 32", meaning the firm will reach motorists in a younger sector.
Do you think the DriveNow scheme has potential to take off in the UK? Let us know in the comments below...