Bulletproof BMW X5 Security Plus unveiled
BMW's new armoured X5, the Security Plus, to debut at Moscow Motor Show later this month
If you're in the unfortunate position where armed violence is a very real risk on your daily commute, BMW's new armoured X5 could be the answer.
Due to be unveiled at the Moscow Motor Show later this month, it's called the X5 Security Plus and is based on the 443bhp twin-turbo V8-powered xDrive50i.
While the 4.4-litre engine and all-wheel drive set-up should provide enough power and traction to escape most tricky situations, BMW has also used all its know-how to improve safety with a string of bespoke add-ons. 
There's bulletproof armour for a start, and the German manufacturer has also fitted specially designed safety glass, as well as reinforcing the X5's seams and joints to remove any potential weak spots.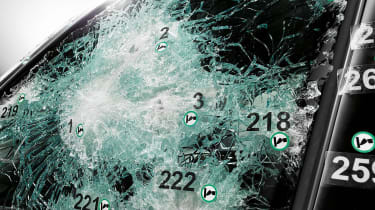 All of which gives the Security Plus a 'VR6' ballistic protection rating on the vehicle resistance chart. In the real world, this means the BMW should be able to withstand shrapnel blows from explosives such as hand grenades, and stop projectiles travelling twice the speed of a regular handgun bullet. 
While every effort has been made to keep weight down, these tweaks are certain to have a slight effect on performance, so expect a slight drop off on the xDrive50i's 4.9 0-62mph time and 29.4mpg (a small price to pay, all things considered).
Further details are scarce at the moment, although it's understood Security Plus models will be built alongside the standard X5 at BMW's Spartanburg plant in South Carolina, USA.
Is the BMW X5 Security Plus a bit short on padding for your liking? Why not check out the 'VR9'-rated Mercedes S-Class S-Guard that debuted earlier this month?