New Cadillac ATS-V 2015 review
The hot version of Cadillac's ATS-V is an unusual but characterful alternative to a BMW M4
Find your Cadillac ATS
Offers from our trusted partners on this car and its predecessors...
Or are you looking to sell your car?
Advertisement
While it only comes in left-hand drive and there's only one dealer in the UK who'll sell you one, the Cadillac ATS-V has character by the bucket load. Those who remember Cadillacs to be large barges will be shocked by the ATS-V as it delivers real driving thrills, courtesy of a great chassis and engine. If a BMW M4 is too common and you can live with driving on the left-hand side, it's an interesting option. 
Mention the name Cadillac to most Brits and they'll think of some be-finned 1950s space rocket for the road or a ruche leather-lined barge from the Eighties. Outside of the UK, though modern day Cadillac has been steadily building itself a small but loyal following, notching up nearly 1,000 sales of saloon cars and of the new Range Rover-rivaling Escalade SUV in Europe over the course of 2014.
What's even less well known to Brits is that Cadillac has been pedaling a fine line in performance cars too. For the last decade its CTS-V has offered a distinctly American-flavoured alternative to those tired of BMW M5s and Mercedes E-Class AMGs, and now for 2015 the 'V-Series' of Caddies has grown to two. The smaller ATS-V can be yours in exchange for around £55,000 in four-door guise or for around £5,000 more there's a racier two-door. It's on sale in the UK too; from one dealer in Surrey and in left-hand drive only. 
The ATS-V Coupe, tested here goes up squarely against the BMW M4 and the new Mercedes-AMG C63, and vies with the Lexus RC F for the title of most exclusive performance coupe money can buy. Like the BMW, the Caddy uses six cylinders fed by twin turbos but the ATS-V is more powerful. Its 3.6 V6 pushes out 464bhp; 7bhp and 5bhp less than the Lexus and C63 respectively, but 39bhp more than the M4.
More reviews
In-depth reviews
It sounds better than the BMW too and even though some of the engine noise is pumped into the cabin, it's a nice noise. The ATS-V has gravelly note at low revs, but press the throttle and the raspy tone morphs into a Jaguar-like howl. It'll shoot to 60mph in under four seconds and top out at an astonishing 189mph.  
The engine is just one part of what's a very impressive and surprisingly competent package. The chassis is eager to attack a corner, the clever Magnetic Ride Control suspension (which 'reads' the road and tunes the suspension accordingly) soaks up bumps well, body-roll is almost non-existent and the electric power steering is accurate and feel-some. Those used to driving Cadillac's enormous Escalade will be shocked that the ATS-V is built by the same company, as the powerful two-door easily holds its own against an RCF and isn't too far off the precision-tuned M4 and C63 for driving thrills. 
It isn't all good news though. While the engine and chassis would impress even the most cynical of cynics, the brakes and gearbox let the side down. Arrive at a corner and the brake pedal feels both stiff and dead, meaning you have to really stand on it to scrub off speed, and while the gearbox is a new eight-speed torque converter auto, it's ponderous to change. Pin the throttle and pull on the wheel-mounted paddles – which are also too much of a stretch to reach – and there's a noticeable delay before the jerky shifts are executed. Changing down the box is quicker but it's a far cry from the precision we've come to expect from dual-clutch systems like the one the M4 uses. 
Partnership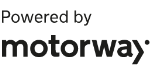 Need to sell your car?
Find your best offer from over 5,000+ dealers. It's that easy.
While the ATS-V is well-equipped – Cadillac throws in leather electric sport seats, OnStar, a Bose stereo, a limited slip diff, wireless charging and dual-zone climate – the quality falls a little short (the Vauxhall Astra switches and stalks stand out like a sore thumb). That's difficult to overlook in a car that isn't much cheaper than its Euro and Japanese rivals. Having said that, it's roomy inside with decent legroom for rear seat passengers and the ATS-V's squared-off styling looks fantastic.