DS 3 Crossback E-Tense vs Kia e-Niro
The recently refreshed Kia e-Niro has a new challenger in the form of the all-electric DS 3 Crossback E-Tense
As a brand that provides an alternative approach to luxury, DS should be a perfect fit for electric technology. Up to now, its cars have used either Peugeot-Citroen petrol or diesel engines (including the plug-in hybrid models), which are fine, but this DS 3 Crossback E-Tense is the firm's first fully electric offering.
A small SUV should be a prime candidate for electrification, because it sits slightly higher from the road to help accommodate the battery and therefore, hopefully, not compromise practicality too much.
We know this formula works, because Kia has proved as much with its e-Niro. The Korean model is one of the best electric cars on sale, and has recently received a facelift, which has brought an improved infotainment system and tweaks to the styling.
The two cars are priced within just £655 of each other after the £3,000 government grant for plug-in cars, so for similar cash it shows the choices you have if you're looking to buy your first fully electric car.
We'll tell you which is the best buy, and why, by analysing every area an EV needs to succeed in.
DS 3 Crossback E-Tense
| | |
| --- | --- |
| Model: | DS 3 Crossback E-Tense Ultra Prestige |
| Price: | £35,490 |
| Powertrain: | Single e-motor/50kWh battery |
| 0-60mph:  | 8.7 seconds |
| Test economy: | 3.4 miles/kWh  |
| CO2:  | 0g/km |
| Annual road tax:  | £0 |
This is premium manufacturer DS's first full EV. The 3 Crossback E-Tense costs from £35,490  in Ultra Prestige trim and could potentially be the best model in the French brand's line-up. 
Design & engineering 
The E-Tense name signifies electrification – plug-in power, and in the DS 3 Crossback 's case, pure EV. It's based on Groupe PSA's small e-CMP architecture for electric cars and uses a 50kWh battery pack (45kWh usable), which powers an electric motor on the front axle that makes 134bhp and 260Nm of torque. These figures are quite strong for a small EV, because the 1,598kg kerbweight isn't too bad for an SUV, while that torque is available instantly.
The DS is also more compact and lighter than the Kia, which partly offsets its power and torque deficit. However, less weight helps improve range, and DS claims a best of 206 miles. On top of that, the E-Tense boasts 100kW charging capability, so while the range is less than the Kia given its larger battery, the DS can recharge from zero to 80 per cent in nearly half the time. This takes just 30 minutes when connected to a 100kW rapid charger, while a 50kW feed will top the battery up by the same amount in one hour.
It's just as important to look at AC charging when buying an EV, because this is the kind of charging you'll probably have installed at home. A 7kW on-board charger is standard, although you can upgrade this to a faster 11kW unit for £400. Yet given most people's home wallboxes won't be able to take advantage of the benefits and that the battery only takes seven hours and 30 minutes to charge using a 7kW supply, the standard set-up should suffice.
At £35,490 and given DS's target market, we'd have hoped for higher-quality materials and design inside. Clearly a lot has been spent on the electrical architecture and tech that underpin the car, but what you see, touch and perceive could be better. There are too many textures and materials of differing quality, while the ergonomics and button placement aren't the most logical either, especially some infotainment functions, where the Kia has received a useful boost.
Partnership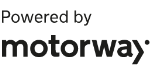 Need to sell your car?
Find your best offer from over 5,000+ dealers. It's that easy.
Driving 
The E-Tense is the best-driving DS 3 Crossback in the range. The electric powertrain really suits the car, because it's quiet, refined and makes it smooth and easy to drive, while offering enough performance.
EVs are often much quicker than their combustion- engined counterparts, and it's the same story with the DS 3, which sprints from 0-62 mph in 8.7 seconds. That's 1.2 seconds slower than the Kia (it quotes from 0-60mph, though), but acceleration in both cars is good enough. That comes from the high torque output available with just a small flex of your right ankle. The way electric motors work, with just one gear, not only is the E-Tense easy to drive but it also makes smooth progress.
The refinement is mostly matched by the ride as well, because the extra battery weight in the E-Tense seems to make this DS 3 more settled than other versions we've tried. Very lumpy, bumpy and bad road surfaces still elicit a similar reaction from the chassis, but the suspension damping seems to offer a level of compliance that means comfort is good. Yet the E-Tense isn't the most agile car. The weighty battery is kept low down in the floor of the chassis, but as an SUV this still means it's slightly higher from the road. But, grip is adequate and the steering is light, which makes it easy to manoeuvre, if not engaging. 
Practicality
While there's no loss in boot space compared with its petrol or diesel siblings, the 350-litre load bay makes the DS more compromised than the Kia, losing out by 101 litres. At least there's a storage bag for the cables, although this does eat into room further.
It's a physically smaller car compared with the e-Niro, so it's no surprise the DS feels more cramped inside, especially in the back where there's noticeably less legroom. This is exacerbated by the rear window design, which means over-the-shoulder visibility isn't great. The front is a little roomier, but there's not as much storage as in the Kia, which also feels less confused ergonomically than the DS.
Ownership
DS's Advanced Safety pack is included, which (combined with the standard Safety pack) brings AEB with pedestrian and cyclist recognition, lane-keep and blind-spot assist, plus lane-departure warning. With the Safety packs fitted, the DS 3 Crossback scored a full five-star Euro NCAP result when it was tested last year, and the E-Tense inherits this rating as well, because they both sit on the same basic architecture.
Given its premium aspirations, the DS brand didn't perform too well with owners, taking 22nd place in our Driver Power 2020 poll. Its cars were criticised for practicality and boot space, which owners said could be better, as well as infotainment, quality and reliability, plus fuel economy and running costs.
Running costs
However, that latter point relates to petrol and diesel versions, because this full EV is incredibly affordable to run. As we've seen, only 45kWh of the 50kWh battery is usable, so the DS will cost £6.48 to charge based on home electricity costing 14.4p per kWh. Incredibly cheap given its claimed range of 206 miles.
But we saw efficiency on test of 3.4 miles per kWh, which means a real-world range of 153 miles. That's still a very decent figure given how most people will use the DS. It equates to a electricity cost of 4.2p per mile, compared with 3.6p per mile for the Kia, and annual energy costs over 12,000 miles of £508 for the DS 3 and £432 for the e-Niro.  You get a free six-month subscription to the POLAR charging network with the DS, which will save cash, because electricity costs at public points will be higher than at home.
Tester's notes
"There are two regenerative braking modes. Standard is like lifting off in a petrol or diesel car; B mode slows you down more aggressively and forces energy back into the battery that would otherwise be wasted."
Kia e-Niro
| | |
| --- | --- |
| Model: | Kia e-Niro 4+ Long Range |
| Price: | £36,145 |
| Powertrain: | Single e-motor/64kWh battery |
| 0-60mph:  | 7.5 seconds |
| Test economy: | 4.0 miles/kWh |
| CO2:  | 0g/km  |
| Annual road tax:  | £0 |
We know how good the e-Niro is, and in facelifted 4+ Long Range form, it's a natural rival for the DS 3 Crossback E-Tense, because it's priced from £36,145; that's just £655 more expensive.
Design & engineering
As with the DS 3 Crossback, the e-Niro's underpinnings were designed with full electrification in mind; it, too, is available with a combustion engine. Unlike the pure petrol DS, the Kia is available either as a hybrid or a plug-in hybrid alongside this full EV, highlighting its flexibility.
The facelift here mainly focuses on some slight styling tweaks, an upgraded infotainment system and a new trim structure that sees the addition of a lower-powered version with a smaller battery. Yet it's the longer-range 64kWh model we're testing.
The battery is in the floor, but the powertrain hasn't been tweaked. It didn't need it. Whereas DS quotes total battery capacity, Kia quotes usable energy, so the 64kWh figure is how much you have to play with. Total capacity is 67.1kWh. Claimed range stands at 282 miles, which is way ahead of the DS's 206-mile claim, while the battery supplies a more powerful motor, so there's 201bhp and 395Nm of torque. 
There's only one forward gear, so it's a simple case of pushing D and moving off. There are twice as many regenerative braking modes as in the DS, adjusted by the paddles behind the steering wheel. The top setting – level 4 – is quite aggressive and will bring the car to a halt, allowing full one-pedal driving. You can tone the modes down to the point where level 1 lets the Kia coast along with only the drag of the tyres really slowing it down. You can adjust these settings to suit the type of driving you're doing or the environment.
Like with the DS, there's thermal management of the battery to help keep performance and recharging times consistent. Quality is easily a match for its rival, too. There are some nice materials inside the DS, but alongside some unusual ergonomics, there are also plastics that let that premium feel down, such as on the doors. The Kia's cabin is more consistent in its quality, while there's also lots of great standard tech.
Driving 
While range might be more valuable in an EV, you really notice the e-Niro's extra performance compared with the E-Tense. With another 67bhp and an extra 135Nm of torque, it's much quicker, taking 7.5 seconds to go from 0-60mph, despite the Kia being heavier by 214kg (1,812kg total).
It's also much more potent at higher speed, where smaller EVs sometimes lose out. At motorway speed the e-Niro has more punch than the DS, and this extra shove makes overtaking easier. Yet both offer more than enough performance and more than most petrol-powered SUVs of a similar size could muster.
As in the DS, refinement is excellent. There is some motor whine, and maybe a little more noise when you lift off due to the stronger brake regeneration, but it's marginal and at speed the e-Niro is quiet. The ride is smooth and, in fact, this is the most comfortable version of the Niro – and softer and more forgiving than the E-Tense, but not by that much. It's not as agile, but there's enough grip so it feels safe. Don't think you'll get any driving thrills; while it's quick and punchy, the steering is light and there's some noticeable roll, yet it's totally fit for purpose as a family SUV.
Practicality
The Kia is boosted by a much larger boot, offering 101 litres more luggage space than the DS, at 451 litres in total. The e-Niro is the larger car, so with more length in the wheelbase there's also more room inside, particularly in the rear where leg and headroom are much more generous. It feels less claustrophobic as a result.
The front of the cabin features a more rational design, too, so the storage on offer is also better, with a huge central bin between the two seats. Whereas the DS feels cramped, the Kia feels much more open.
Despite its bigger footprint, it's no more difficult to park or manoeuvre because visibility is actually better than in the DS. Both models feature front and rear parking sensors and a reversing camera as standard.
Ownership
Kia is a routinely strong performer in our Driver Power owner satisfaction surveys and the brand finished in second position this year. It was rated highly for infotainment (and this car has had a further update in this area) and was in the top 10 in all other areas bar engine and gearbox, but this electric version is a different story.
Safety is as strong as it is on its rival. The Kia's five-star Euro NCAP rating was recorded back in 2016 compared with the DS's 2019 result, but the e-Niro still features tech such as autonomous braking, semi-autonomous adaptive cruise control, lane-keep and blind-spot assist, and rear cross-traffic alert.
Running costs
We've already seen how cheap electric cars are when it comes to energy costs. If you're a company car user there's more good news, because for this tax year electric cars attract a zero rate for Benefit-in-Kind tax, so you'll pay nothing to run one this year.
If you're a cash buyer, the market's confidence in EVs is reflected in strong residual values. Our experts reckon the DS will retain 45.1 per cent over three years/36,000 miles, while the Kia will keep a predicted 51.1 per cent. This equates to depreciation of £19,484 and £17,675 respectively, but while more people might buy on finance, RVs also have a bearing on lease costs. 
Tester's notes
"Kia offers a seven-year/100,000-mile warranty compared with DS's three-year/60,000-mile package; both car's batteries are covered by an eight-year warranty package."
Verdict
First place: Kia e-Niro
Kia's facelifted e-Niro shows why it's still one of the best electric cars on sale. It offers superb real-world range, more performance than the DS, and superior practicality for a similar price. The infotainment update means the on-board technology is even better, too, while the Kia's comfort and handling at least match the E-Tense's, so the e-Niro asserts a convincing win. 
Second place: DS 3 E-Tense
The E-Tense EV is the most convincing model in the DS 3 Crossback range. The powertrain works brilliantly, there's enough range for most owners, and it's swift and smooth, but the electric running gear can't address the car's other faults. Compared with the Kia, it's short of space and practicality, isn't as quick or as efficient, and can't match its range, yet it's only very slightly cheaper. 
Also consider...
Model: Hyundai Kona Electric 64kWh Premium
Price: £35,900 
Batt/range: 64kWh/278 miles
Hyundai's Kona Electric uses the same battery and motor as the Kia - range is a little down and it's not quite as practical, but in Premium spec you get lots of equipment to match its rivals in this test. It's another great mainstream family EV.
Peugeot e-2008 
Model: Peugeot e-2008 GT
Price: £35,910 
Batt/range: 50kWh/206 miles
For the same money as the DS you could pick up a top-spec Peugeot e-2008 GT. It gets all the kit you'd want, a funky cabin and is more practical than the DS, even though it uses the same powertrain.
Figures
| | | |
| --- | --- | --- |
|   | Kia e-Niro 4+ Long Range | DS3 Crossback E-Tense Ultra Prestige |
| On the road price/total as tested | £36,145/£36,145 | £35,490/£37,040 |
| Residual value (after 3yrs/36,000) | £18,470/51.1% | £16,006/45.1% |
| Depreciation | £17,675 | £19,484 |
| Annual tax liability std/higher rate | £0/£0 | £0/£0 |
| Annual electricity cost (12k/20k miles) | £432/£720 | £508/£847 |
| Insurance group/quote/road tax cost | 27/£411/£0 | 38/£597/£0 |
| Servicing costs | £259 (3 years) | £385 (2 years) |
| Length/wheelbase | 4,375/2,700mm | 4,118/2,558mm |
| Height/width | 1,570/1,805mm | 1,534/1,802mm |
| Powertrain | Single electric motor/ lithium-ion battery | Single electric motor/lithium-ion battery |
| Peak power/revs | 201/3,800 bhp/rpm | 134/N/A bhp/rpm |
| Peak torque/revs | 395/1 Nm/rpm | 260/N/A Nm/rpm |
| Transmission | Single-speed auto/fwd | Single-speed auto/fwd |
| Battery capacity/usable | 67.1/64kWh | 50/45kWh |
| Boot capacity (seats up/down) | 451/1,405 litres | 350/1,050 litres |
| Kerbweight/payload | 1,812/418kg | 1,598/452kg |
| Turning circle | 10.6 metres | 10.7 metres |
| Basic warranty (miles)/recovery | 7yrs (100,000)/1yr | 3yrs (unlimited)/3yrs |
| Driver Power manufacturer/dealer pos. | 2nd/5th | 22nd/31st |
| NCAP: Adult/child/ped./assist/stars | 91/80/70/81/5 (2016) | 96/86/64/76/5 (2019) |
| 0-62mph/top speed | 7.5 secs^/104mph | 8.7 secs/93mph |
| Auto Express economy | 4.0 miles/kWh | 3.4 miles/kWh |
| Auto Express predicted range | 256 miles | 153 miles |
| Claimed range (WLTP) | 282 miles | 206 miles |
| Charging capability | 7.2/11.5/50/100kW | 7.2/50/100kW/7hrs 30mins |
| Charging time | 6hrs 10mins/7hrs/57mins/54mins | 60mins/30mins |
| Actual/claimed CO2/tax bracket | 0/0g/km/0% | 0/0g/km/0% |
| Airbags/Isofix/parking sensors/camera | Seven/yes/F&R/yes | Six/yes/F&R/yes |
| Auto/lane keep/blind spot/AEB | Yes/yes/yes/yes | Yes/yes/yes/yes |
| Climate ctrl/cruise/leather/heated seats | Yes/adaptive/yes/F&R | Yes/yes/yes/no |
| Met paint/LED lights/keyless go/pwr tailgate | Yes/yes/yes/no | £550/yes/yes/no |
| Sat-nav/digital dash/DAB/connected apps | Yes/yes/yes/yes | Yes/yes/yes/yes |
| Wireless charging/Apple CarPlay/Android Auto | Yes/yes/yes | £950*/yes/yes |