Peugeot e-2008 vs Hyundai Kona Electric vs Kia Soul EV
We put the new Peugeot e-2008, up against the Kia Soul EV and Hyundai Kona Electric
It's no surprise that a new group of electric cars are emerging as family-focused SUVs, because this body style and the tech in an electric car go hand in hand.
These compact machines tend to be raised up from the road, meaning storing the battery in the floor is often easier, and doesn't compromise practicality.
SUVs are still one of the most popular types of car on the market, too, and with no need for combustion-engined conventions – such as a radiator grille, even though many of the cars we're talking about are also offered with ICE power, including the Peugeot 2008 and Hyundai Kona here – styling tweaks make these cars unique. The Kia Soul EV doesn't have a petrol or diesel-powered sibling.
These areas of interest at the moment – efficiency, environmental friendliness and low running costs, plus style – mean the trio of electric SUVs we're testing hit the checkpoints modern buyers are looking for, but which one puts the biggest ticks in the most boxes?
That's what we're aiming to find out: whether the new challenger, the Peugeot e-2008, can cut it with the likes of the Kia Soul EV and the Hyundai Kona Electric, which we know are strong offerings in this sector.
Peugeot e-2008
| | |
| --- | --- |
| Model: | Peugeot e-2008 GT Line |
| Price: | £32,915 |
| Powertrain: | 1x e-motor/lithium-ion battery, 134bhp |
| 0-62mph: | 8.5 seconds |
| Test economy: | 3.8 miles/kWh |
| Co2: | 0g/km |
| Annual tax: | £0 |
The e-2008 is Peugeot's first all-electric SUV. At £32,915, this mid-spec GT Line model is affordable, but does it offer enough range and flexibility to compete with its rivals in this test?
Design & engineering
The 2008 was planned with an all-electric variant in mind, so its CMP platform (known as e-CMP for this EV) accepts a battery pack and electric motor with basically no compromise. The battery is a 50kWh lithium-ion unit, of which 45kWh are usable. This energy is supplied to a front-mounted electric motor that produces 134bhp and 300Nm of torque, which means it gives away a significant amount to its rivals. 
However, e-CMP is a relatively light platform, and the smaller battery means the Peugeot undercuts its competitors by quite a margin when it comes to weight. At 1,548kg, the e-2008 is 137kg lighter than the Hyundai and weighs 209kg less than the Kia. This should help range, which Peugeot claims is up to 206 miles on a full charge. This is almost 100 miles down on the Hyundai, though.
Yet the e-2008 in GT Line trim is also much cheaper, undercutting the pricey Kona Electric in mid-spec Premium trim by £3,235. It's £1,380 cheaper than the Kia, but both of the Korean cars have bigger batteries. All three cars feature 100kW charging capability, though. In the Peugeot it means an 80 per cent recharge takes just 30 minutes, giving great flexibility; with a more common 50kW supply a similar top-up takes 50 minutes.
The smaller battery might offer less range, but it also means overnight charging at home shouldn't take as long, either. With a 7kW wallbox the battery can be fully recharged in seven and a half hours.
There are different driving modes available: Eco dulls throttle response, Normal is as you'd expect, and Sport makes the e-2008 feel sharper. However, the regenerative braking modes might be of more interest, and here the Peugeot is more limited compared with its rivals, because there are only two settings: normal, and B, which increases the level of retardation on offer when you lift off the throttle.
Partnership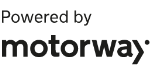 Need to sell your car?
Find your best offer from over 5,000+ dealers. It's that easy.
Driving
However, it's not strong enough to allow for full one-pedal driving, which the Kia and Hyundai both do, so you will have to use the brakes, which are fine.
The Peugeot feels reassuringly familiar to drive, though, similar even to a normal petrol 2008. That's because the steering is similarly quick, partly due to the set-up and partly due to the small wheel. There's good precision and, despite the weight (even though it's the lightest, it's still relatively heavy for a car of this size compared with a petrol model) not much roll, because that battery is located low in the chassis.
Performance is good – more than adequate, in fact. Compared with a conventional petrol 2008 it's quicker, sprinting from 0-62mph in 8.5 seconds. However, that number doesn't tell the whole story.
The instant torque delivery is the thing that makes it feel so eager, even if the punch isn't quite as strong as in either of its rivals. It means that around town and at lower speeds the e-2008 feels more than potent enough; there's a minimum level of performance a car like this needs to offer, and the e-2008 easily exceeds it. 
Yet many of the familiarities brought about by the CMP underpinnings mean that there are also some familiar drawbacks. The ride is mostly fine, but occasionally the suspension runs out of ability to damp a blow from a bump, so this thump is translated through to the cabin and can knock the car off your chosen line, too. Mostly, it's fine, offering an acceptable level of comfort, but it never feels quite as plush as either of its competitors here, even if refinement in the e-2008 is relatively strong.
Practicality
The platform is well packaged, so the e-2008 offers 434 litres of luggage space. There's a variable-height boot floor that you can also raise to store the standard Type 2 charging cable out of the way. A three-pin plug is an optional extra, but if you're going to own an EV you'll likely have a wallbox installed, so won't need one.
The e-2008 is smaller than the Soul, and it certainly feels it. There's not as much room in the rear of the French machine and it's harder to get in and out of the back doors, but it's closer to the Hyundai when it comes to space in the rear.
Ownership
Peugeot finished eighth out of 30 brands in our 2020 Driver Power owner survey, which was behind Kia, but in front of Hyundai. One area Peugeot can't beat its Korean competitors is the warranty. You get three years' unlimited mileage cover, but at least the eight-year battery warranty is on par with its rivals.
Safety is sound, too; autonomous braking with pedestrian and cyclist detection, plus lane-keep assist are standard for a full five-star Euro NCAP rating. You can add blind-spot monitoring for £200.
Running costs
Peugeot is offering up to £350 discount on a home wallbox charger, as per the government guidelines, and it gives you six months' free access to certain UK charging networks for top-ups while on the road. These deals will help reduce the e-2008's already-low running costs.
We recorded efficiency of 3.8 miles per kWh, the same as in the Hyundai. The Peugeot has a smaller battery, so it will cost £6.50 to charge, compared with £8.73 for the Hyundai and the Kia, based on a home electricity tariff costing 13p per kWh.
Based on this efficiency, the Peugeot will cover a real-world 171 miles on a full charge, while the Kona will manage a true 243 miles thanks to its bigger 64kWh battery. The Kia recorded 3.9 miles per kWh for a real-world range of 250 miles.
Testers' notes
"While the e-2008's interior looks smart, the i-Cockpit's small steering wheel might not be to all tastes. You look over the wheel to the digital dash, rather than through it as with its rivals' set-ups."
Hyundai Kona Electric
| | |
| --- | --- |
| Model: | Hyundai Kona Electric 64kWh Premium |
| Price: | £36,150 |
| Powertrain: | 1x e-motor/lithium-ion battery, 201bhp |
| 0-62mph: | 7.9 seconds |
| Test economy: | 3.8 miles/kWh |
| Co2: | 0g/km |
| Annual tax: | £0 |
Hyundai's Kona Electric was the first of the new generation of cars to launch that made electric motoring genuinely viable. However, at £36,150 after the £3,000 government plug-in car grant for the 64kWh Premium spec model we're testing (our pictures show a Premium SE), it's by far the priciest model. Is it worth it?
Design & engineering
Much of the Kona Electric's tech is the same as the Soul EV's,  given that Hyundai and Kia are sister brands. The Kona's 64kWh (usable) battery and 201bhp electric motor are the same, while both have more regenerative braking modes than the e-2008, switchable via paddles behind the steering wheel, which bring benefits to how they drive. Further updates are coming for the Kona Electric in 2021, but the car has already been facelifted earlier this year, with the main changes being very subtle tweaks to the styling and upgraded infotainment to match what the Kia offers.
There are also new low-rolling-resistance tyres to go with some small chassis tweaks and better underbody aerodynamics that have increased this car's claimed range from 278 miles to 300 miles, a useful boost that means the Kona offers the most range when it comes to official claims, at least. Otherwise, it's business as usual, so the MacPherson-strut front and multi-link rear suspension remain, because the platform hasn't changed.
We'll cover the changes to the infotainment and how it works in more depth on Page 50, but the crux of the upgrade is that the screen is now 10.25 inches, so there's more space to display more info.
It's a good unit placed well on the dash, but the interior itself is much blander-feeling than its rivals'. The silver plastic looks cheap and, while the quality of the plastics is okay, with some soft surfaces around the interior, it just doesn't feel as interesting or as smart as either of its rivals'. And of course, the Kona Electric costs considerably more than them.
It does have strong charging capability, though, and is compatible with 100kW DC rapid charging, so it matches the Kia's top-up times when hooked up to a CCS socket. However, the Kona Electric boasts a 10.5kW onboard charger, so it's quicker than the Kia for overnight recharges if your home wallbox can supply 11kW. It will take seven hours and 30 minutes for a full charge, while it matches the Soul EV on a 7kW supply, at nine hours and 35 minutes.
Driving
It matches the Kia for performance on the road, too. The Hyundai has an identical output, so will sprint from 0-62mph in 7.9 seconds, and with plenty of torque, it feels equally potent off the line. That performance, combined with the Kona's single-speed automatic gearbox, means the Hyundai is superbly easy to drive in town and very smooth, because there are no gearchanges. That is true of its test rivals as well.
It's as quiet as the Kia, so there's better refinement than the Peugeot, although it's not by much. The ride, however, is smoother than in the e-2008. It's more similar to the way the Kia deals with bumps, offering a relatively plush feel to the damping without sacrificing much control, even if the Kona Electric still isn't the most dynamic device. As in the Kia, the regenerative braking set-up works really well, with modes you can toggle between using the paddles behind the steering wheel in both cars. The most aggressive setting will bring the car to a complete stop. It means you can drive around just modulating the throttle pedal, making things relaxing.
Practicality
The Kona's boot is 17 litres bigger than the Kia's, at 332 litres. This is enough most of time and for the majority of uses. It's worth saying that if you have young children and need to bring a buggy along, it'll be harder in the Korean cars; the same goes for a golf bag.
Otherwise, the Kona Electric actually feels tighter than the e-2008 in the rear seats. It's a little more claustrophobic and certainly not as spacious as the Soul EV; the Kona Electric is the shortest car of these three, which partly explains why. This does help with manoeuvring, but both its rivals are equally as easy to park; the Hyundai does feature all-round parking sensors and a reversing camera, just like the e-2008. The Kia only gets rear parking sensors, but a camera is also fitted as standard.
The Hyundai and the Kia have their charge sockets located at the front; the e-2008's port is on its rear wing. Factor this in when parking to charge.
Ownership
Despite a great five-year/unlimited-mileage warranty and a strong reliability record, Hyundai only took 13th spot in our Driver Power poll, which was disappointing for the brand, especially compared with its rivals' results.
It matches them for safety kit, with Premium trim featuring autonomous braking with collision warning and pedestrian detection, blind-spot detection, lane-keep assist, cross-traffic alert and lane-follow assist giving semi-autonomous driving assistance as part of the adaptive cruise control. Like the standard Kona, the Electric has a full five-star safety rating from Euro NCAP, although this was from 2017.
Running costs
While EVs are now mainstream, it's early adopters and tech lovers who are still buying them, which means some could be cash buyers, so depreciation could be a big factor. It'll also affect those buying on finance, because depreciation has a big bearing on monthly payments.
Our experts predict the Kona will retain 50.1 per cent of its value, which equates to £18,097 and depreciation of £18,053. The e-2008 has an estimated retained value of 52.2 per cent (£17,168) and will shed £15,747, while the Kia is only expected to hold on to 41.5 per cent, or £14,229, so it'll lose £20,066.
Testers' notes
"The Kona Electric is the only car here that offers a choice of battery sizes. There's a more affordable 39kWh model if you won't be covering long trips, but it's not available as a top-spec Premium SE."
Kia Soul EV
| | |
| --- | --- |
| Model: | Kia Soul EV First Edition |
| Price: | £34,295 |
| Powertrain: | 1x e-motor/lithium-ion battery, 201bhp |
| 0-62mph: | 7.6 seconds |
| Test economy: | 3.9 miles/kWh |
| Co2: | 0g/km |
| Annual tax: | £0 |
Kia's Soul EV is one of the best electric cars on sale, but it's still only available in First Edition trim, so even with its bigger battery, is this £34,295 model better value than the more affordable Peugeot? 
Design & engineering
The Soul EV uses a tried-and-tested recipe from Kia, because much of its tech is shared with the more generic-looking e-Niro.
It means the 64kWh battery – that's usable energy – supplies a 201bhp electric motor on the front wheels that also produces a hefty 395Nm of torque to carry this relatively heavy 1,757kg SUV along for a maximum claimed range of 280 miles. That's 74 miles further than Peugeot claims.
The Soul uses MacPherson struts for its front suspension, similar to the Peugeot, while at the rear there's a multi-link set-up, which no doubt helps to deliver the Soul's smooth ride, as we'll see.
There's 100kW charging capability, as with the e-2008, but the Kia's much larger 64kWh battery takes longer to charge, with an 80 per cent top-up on this most powerful of feeds taking 54 minutes – or around the same time the e-2008 takes to charge on a 50kW feed. On this slower rapid-charge supply the Soul EV takes one hour and 15 minutes.
The Soul's built-in 6.6 kW charger is slightly less than the Peugeot can handle, at 7.4kW, but it still means a home wallbox will replenish the Kia's battery from empty to full in nine hours and 35 minutes. All three cars have thermal battery management, so charging times and predicted range should be relatively consistent.
The trio differs on styling. There are some EV cues for the e-2008, including a new grille and some different trim, but otherwise it looks like a conventional 2008. The Kia only comes as an EV and its design is funky, even if it might split opinion.
We'll leave that up to you to decide, but what we can't deny is that the quality inside the Soul edges the Peugeot, with more soft-touch materials, even though the e-2008's cabin is perfectly pleasant and offers a smart design. You'd expect this given that the Kia is the more expensive car, but the surprising thing about this is that the priciest car here has the lowest quality inside. The Kona Electric's shiny silver plastic looks cheap and feels it too, compared with the plusher materials found inside its rivals' cabins.
Driving
The Soul's single-speed automatic gearbox and masses of instantly available torque mean it's very easy to drive and surprisingly fast, too. It accelerates from 0-60mph in 7.6 seconds, which is much quicker than the Peugeot, while it's more effective at town speeds.
But the Soul's ride is what sets the two cars apart. It's much smoother and the set-up feels more sophisticated, smothering bumps and damping reactions to road depressions with much more control, yet it also offers more cushioning. Along with a relative lack of noise, it's extremely relaxing and refinement is very good. This is something that characterises all three cars – but the Kia is the best.
You feel the weight when it comes to how the Soul handles, but there's enough grip, while the steering weight is actually reassuring and makes the car feel more solid than the Peugeot on the road, whose quick steering gives good agility. However, these aren't sports cars, so the Kia's slight lethargy to change direction compared with the Peugeot isn't the biggest of issues. It's agile enough, but blends all its dynamic qualities together nicely to offer more in the areas buyers of cars like these are after.
Practicality
The Kia's boot is a compromised 315 litres, which makes it the smallest here. Yet it's not too far behind the Hyundai and still a good enough level of space for most daily tasks; it's only longer trips away with the family that will test its load bay's ability, but then compared with the Peugeot, the Kia's extra range comes into its own.
There's noticeably more room inside. It's the most spacious car here, and because the Kia is only available as an EV, while both rivals can be had with combustion engines, it doesn't feel as compromised in some ways. It means there's a more spacious feel, and more storage for odds and ends. Plus the big, square body gives good headroom, while the higher ride height and large windows help visibility, too. All three models offer rear cameras to help parking.
Ownership
Kia took third spot in the brands' section of Driver Power 2020, with the firm's cars praised for their infotainment, ride and handling, while they also showed strongly for reliability and build quality (you get a seven-year/100,000-mile warranty for peace of mind anyway), mpg and running costs, and safety tech.
Given that the Soul is only available in First Edition trim currently, you get a great level of kit, with autonomous braking with collision warning, lane-keep assist, blind-spot monitoring, plus lane- follow assist as part of the semi-autonomous adaptive cruise control, and high-beam assist for the LED headlights. Euro NCAP hasn't tested this latest Soul EV.
Running costs
This tax year is the year of the EV, because if you're a business user you'll pay a zero per cent rate when it comes to Benefit-in-Kind tax. That means business users choosing any one of these cars won't make any contributions to the Treasury in company car tax. This combined with the efficiency we mentioned overleaf means they'll all be incredibly cheap to run. 
The Kia's energy costs will be the least, at £400 a year based on an annual 12,000 miles. The Peugeot and Hyundai lag just behind, at £411 a year. Bear in mind this could rise quickly if you will be using public rapid chargers frequently, because electricity there is more expensive than at home.
Testers' notes
"One benefit of an EV is that you don't have to wait for the engine to warm up to get hot air. These EVs use heat pumps that almost instantly blow warm air into the cabin; they can be pre-conditioned, too."
Verdict
First place: Kia Soul EV
The Soul EV might be pricier than the Peugeot, but its extra efficiency and range, spacious cabin, smooth driving dynamics and bountiful level of kit mean it's still a winner. It does lose out to both rivals for boot space, but the Soul EV still offers just enough, yet it's by far the roomiest inside. Combined with strong EV specifics – range, charging capability and brake regen – the Kia is a great buy. 
Second place: Peugeot e-2008
It doesn't offer the Hyundai's range or flexibility, but the e-2008's slightly more spacious cabin and much roomier boot improve practicality alongside its rapid recharging – and all at a price that far undercuts the costlier Kona. Incentives such as free charging help the e-2008's case, too. It's a well engineered EV that offers genuinely usable range for those with a slightly smaller budget.
Third place: Hyundai Kona Electric
There's no criticism of the Kona Electric's pace or range given that it shares its EV hardware with the Kia. However, while it's by far the priciest here, it lacks the Kia's kit and isn't as practical as the Peugeot. All three will be cheap to run, but at this price the Hyundai's bland, cheap-looking interior loses it marks. It's still an appealing option, but its rivals offer better value, depending on what you want from your EV.  
Also consider...
Model: Mazda MX-30 First Edition
Price: £27,495 
BATT/Range: 35.5kWh/124 miles
Mazda's new electric SUV, the MX-30, is an interesting alternative with price on its side. Range is more limited, at 124 miles, but with 143bhp, it should be quick enough and dynamically sharp to drive. It only accepts 50kW charging, though.
Model: Renault Captur E-Tech Launch Edition
Price: £31,495 
Engine: 1.6 4cyl/electric, 158bhp
If a full EV isn't for you, but you're after a small, efficient SUV, look at Renault's plug-in hybrid Captur E-Tech. With 158bhp and 30 miles of electric range from its 9.8kWh battery and two electric motors, it should still be economical.
Figures
| | | | |
| --- | --- | --- | --- |
|   | Kia Soul EV First Edition | Peugeot e-2008 GT Line | Hyundai Kona Electric 64kWh Premium |
| On the road price/total as tested | £34,295/£34,295 | £32,915/£34,040 | £36,150/£36,150 |
| Residual value (after 3yrs/36,000) | £14,229/41.5% | £17,168/52.2% | £18,097/50.1% |
| Depreciation | £20,066 | £15,747 | £18,053 |
| Annual tax liability std/higher rate | £0/£0 | £0/£0 | £0/£0 |
| Annual electricity cost (12k/20k miles) | £400/£667 | £411/£684 | £411/£684 |
| Insurance group/quote/road tax cost | 34/£603/£0 | 26/£518/£0 | 26/£512/£0 |
| Cost of 1st, 2nd and 3rd service | £239 (3 years) | £8.86 pm (3yrs/30k) | £55/£172/£57 |
| Length/wheelbase | 4,195/2,600mm | 4,300/2,605mm | 4,180/2,600mm |
| Height/width | 1,605/1,800mm | 1,550/1,770mm | 1,570/1,800mm |
| Powertrain | 1x electric motor/lithium-ion battery | 1x electric motor/lithium-ion battery | 1x electric motor/lithium-ion battery |
| Peak power/revs | 201/3,800 bhp/rpm | 134/N/A bhp/rpm | 201/3,800 bhp/rpm |
| Peak torque/revs | 395/1 Nm/rpm | 300/3,674 Nm/rpm | 395/1 Nm/rpm |
| Transmission | Single-speed auto/fwd | Single-speed auto/fwd | Single-spd auto/fwd |
| Battery capacity/usable | 67.1/64kWh | 50/45kWh | 67.1/64kWh |
| Boot capacity (seats up/down) | 315/1,339 litres | 434/1,467 litres | 332/1,114 litres |
| Kerbweight/payload/towing capacity | 1,757/423kg/N/A | 1,548/482kg/N/A | 1,685/485kg/N/A |
| Turning circle | 10.6 metres | 10.4 metres | 10.6 metres |
| Basic warranty (miles)/recovery | 7yrs (100,000)/1yr | 3 yrs (unlimited)/1yr | 5 yrs (unlimited)/5yrs |
| Driver Power manufacturer/dealer pos. | 3rd/5th | 8th/16th | 13th/11th |
| NCAP: Adult/child/ped./assist/stars | TBC | 93/84/73/73/5 (2019) | 87/85/62/60/5 (2017) |
| 0-62mph/top speed | 7.6^ secs/104mph | 8.5 secs/93mph | 7.9 secs/104mph |
| Auto Express economy | 3.9 miles/kWh | 3.8 miles/kWh | 3.8 miles/kWh |
| Auto Express predicted range | 250 miles | 171 miles | 243 miles |
| Claimed range (WLTP) | 280 miles | 206 miles | 300 miles |
| Charging capability | 2.2/7.2/50/100kW | 3/7/50/100kW | 2.2/7/11/50/100kW |
| Charging time | 31hrs/9hrs35mins/1hr15mins/54mins | 24h/7h30mins/50mins/30mins | 31hr/9h35m/7h30m/1hr15mins/54mins |
| Actual/claimed CO2/tax bracket | 0/0g/km/0% | 0/0g/km/0% | 0/0g/km/0% |
| Airbags/Isofix/parking sensors/cam. | Seven/yes/yes/yes | Six/yes/F&R/yes | Six/yes/F&R/yes |
| Auto/lane-keep/blind spot/AEB | Yes/yes/yes/yes | Yes/yes/£200/yes | Yes/yes/yes/yes |
| Clim./cruise ctrl/leather/heated seats | Yes/adaptive/y/y | Yes/yes/£1,500*/yes | Yes/adaptive/no/no |
| Met paint/LEDs/keyless/pwr tailgate | Yes/yes/no/no | £575/yes/£350/no | £565/no/yes/no |
| Nav/digital dash/DAB/connected apps | Yes/yes/yes/yes | Yes/yes/yes/yes | Yes/yes/yes/yes |
| Wireless charge/CarPlay/Android Auto | Yes/yes/yes | Yes/yes/yes | Yes/yes/yes |