Used Ford Fiesta vs new Dacia Sandero
Can Britain's best-selling car beat Britain's cheapest car? We test used Ford Fiesta against the latest Dacia Sandero
The Dacia Sandero is back. This is an all-new model, but it's still the cheapest new car you can buy. That means it usually has an advantage over similarly sized rivals in terms of value for money, because it's a supermini-sized car for city car cash.
Yet we've often said that the Sandero is actually more of a rival for a second-hand car than a new one, so that's exactly what we've set up in this special twin test.
The Ford Fiesta you see here is a used model kindly lent to us by Stebbings Car Centre of Kings Lynn, Norfolk. It's a year old, and that means it's a similar price to the Dacia. 
We'll dive into the details over the coming pages, and it's going to be an interesting comparison. On the one hand a brand-new Dacia looks like great value for money, but when you bring a used model into the picture, how does that change the perception of value?
Usually in our twin tests we take care to match our rivals on specification and price, but because we were dealing with a used model here, we had to get as near as possible. Nevertheless, the two models are closely matched in lots of areas, including price, engine, specification and space, so let's find out which makes the more tempting buy.
Dacia Sandero
| | |
| --- | --- |
| Model: | Dacia Sandero  TCe 90 Comfort |
| Price: | £11,595 |
| Engine: | 1.0-litre 3cyl turbo, 89bhp  |
| 0-62mph: | 11.7 seconds |
| Test economy:  | 42.2mpg/9.3mpl  |
| CO2:  | 120g/km   |
| Annual road tax:  | £150 |
This Dacia Sandero is the popular 1.0-litre TCe 90 model, in Comfort trim. It costs from £11,595 in this specification, although our test car had premium paint and a spare wheel, bringing the price to £12,305. It's possible to buy a Sandero in entry-level Access trim for as little as £7,995.
Design & engineering
This is an all-new Sandero, and while the look is the most obvious change, it's also been upgraded from an engineering and technical standpoint. It looks lower and wider due to more sculpted bodywork, new LED daytime running lights and more pronounced wheelarches.
Perhaps more significant than the new look is the CMF platform the Sandero now sits on. This isn't identical to the one that underpins the Renault Clio, because the Dacia car uses a version of CMF that's cheaper to produce. It's still part of the same family, though, and brings huge benefits, including a better driving experience, more kit and improved safety. 
It means the Sandero's chassis is lighter but also more rigid than before, plus it allows the use of the efficient TCe 90 petrol engine (and there are even 'Bi-Fuel' versions that can run on LPG). The car is wider than before and has improved handling as a result of these extensive chassis upgrades.
The engine is a 1.0-litre three-cylinder petrol and is paired with a six-speed manual gearbox here. It produces 89bhp and 160Nm of torque, so it's a little less powerful than the EcoBoost motor you get in the used Fiesta we're comparing it with in this test.
Interior quality has jumped up from the previous model. It's far from luxurious, because there are hard plastics everywhere you look, but considering the car's cost it's a very pleasant cabin. It's unfussy, neatly designed and the standard kit available is excellent. Yet the Ford's interior is a bit more upmarket, with better build quality and more soft-touch plastics.
Partnership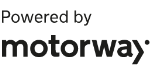 Need to sell your car?
Find your best offer from over 5,000+ dealers. It's that easy.
The Dacia comes with an eight-inch infotainment screen in Comfort trim, which has Android Auto and Apple CarPlay plus built-in nav as standard. There's even a dedicated phone holder, and a handy USB port, plus DAB radio, parking sensors, a reversing camera, keyless entry and air-conditioning fitted.
Driving
The upgrade to a more modern platform means the Sandero is better to drive than ever. It's comfy, and while it can't match the Fiesta on bumpy roads, it's still smooth enough to be relaxing to drive. The interior is free from squeaks and rattles, too, so when you're settled into a motorway trip it's a good cruiser.
While the engine is quiet most of the time, it gets noisy when revved harder. It's best to keep revs low, because it sounds strained in the higher parts of the rev range, and since it's not all that powerful, there's no real need to push the car hard. The Fiesta has just 5bhp more, but delivers the power more smoothly and naturally than the Sandero, so it feels much more than that. It may also be the case that our used Fiesta's engine has been run in over just under 4,000 miles, whereas the new Dacia's was still bedding in.
The Sandero's maximum torque figure of 160Nm comes in at 2,100rpm, yet the Fiesta's 170Nm arrives at 1,750rpm, another reason why the latter feels like a stronger engine. This is reflected in the 0-62mph times, too: the Sandero takes 11.7 seconds, but the Ford covers the sprint in 10.3 seconds.
Dacia's six-speed manual gearbox isn't very pleasant to use; there's more play in the mechanism than we'd like, and it's nowhere near as precise as the Ford's. The Sandero isn't set up to deliver a fun driving experience, unlike the Fiesta. There's a good amount of grip, but the chassis isn't as playful as the Ford's, plus the steering is numb and lifeless. 
If you're not especially bothered about enjoying the drive, the Dacia is good, though. It has decent visibility, the controls are well placed in the cabin and they are all light and easy to use.
Practicality
One area the Sandero has always done well is practicality, because when you compare it with similarly priced new rivals, it's much larger inside. It's a supermini-sized car, of course, but it's priced like a city car. Yet even when you bring in a used supermini, such as the Fiesta here, the Dacia still looks spacious.
It has lots of room in the back seats, with decent head and legroom even for adults, and the doors open wide. It feels more spacious inside than the Fiesta thanks to the larger windows, too.
Plus, the Sandero has a 328-litre boot that opens out to 1,108 litres, which trumps the Fiesta's 292 litres. When you fold the seats in the Ford, it opens up to 1,093 litres, which isn't far off the Dacia's capacity.
Ownership
The Sandero is safer than ever, but due to a the car's "underperforming" autonomous emergency braking system it only scored two stars in Euro NCAP crash tests. It's based on a newer platform, and now comes with emergency braking assist, (AEB), hill start assist, parking sensors, a reversing camera, Isofix in the rear and tyre pressure-monitoring in Comfort trim.
Sadly, owners ranked Dacia last out of 30 brands in our Driver Power 2020 survey, which suggests that the ownership experience could disappoint, although Ford only came in 24th in the rankings.
Running costs
The 1.0-litre engine in the Dacia is reasonably efficient, and returned 42.2mpg on our test. That was a little better than the Ford's 39.8mpg figure, and works out at £1,629 a year if you cover 12,000 miles (at current fuel prices). The Ford would cost £1,727.
If you're considering a Sandero as a company car, its low asking price means it's cheap to tax. It sits in the 27 per cent Benefit-in-Kind bracket, and will cost a lower-rate taxpayer £485 a year in contributions.
Testers' notes
"The Sandero's interior is far from being upmarket, but small touches, such as a fabric section on the dashboard, make a big difference; it's certainly a big upgrade on the previous model's cabin."
Ford Fiesta
| | |
| --- | --- |
| Model: | Ford Fiesta 1.0 EcoBoost 95 Titanium |
| Price: | £12,659 |
| Engine: | 1.0-litre 3cyl turbo, 94bhp  |
| 0-62mph: | 10.3 seconds |
| Test economy:  | 39.8mpg/8.7mpl  |
| CO2:  | 116g/km   |
| Annual road tax:  | £150 |
This used Ford Fiesta was, at the time of writing, for sale at Stebbings Car Centre in King's Lynn, Norfolk, priced at £12,659. It's a 20-plate five-door Titanium model with fewer than 4,000 miles on the clock, and has the 94bhp 1.0-litre EcoBoost petrol engine under the bonnet.
Design & engineering
The Fiesta is one of the best-selling cars in the UK, so there are plenty for sale second-hand at any one time. You don't always have the kind of choice you get with ordering a new car, so you might have to settle for a colour or trim that isn't perfect, but this is far less of an issue with the Fiesta than with other used cars.
With a budget that would let you afford a new Dacia Sandero, you'll be able to find plenty of Fiestas that are a few years old, but we chose this year-old model, still with two years of warranty left and fewer than 4,000 miles on the clock. It looks great value, because it's in Titanium trim, so you get a SYNC3 media system with smartphone connectivity and nav, plus alloy wheels, parking sensors, air-con, cruise control and because someone already bought the car new, it has metallic paint included in the price.
The Fiesta's interior is smarter than the Dacia's and there were very few signs inside the cabin that this was a used car. There were no marks on the dash or the screen, which is something to look out for in a second-hand model, and the materials looked as good as they do in a new Fiesta, which means it's a more pleasant place to spend time than the Dacia.
We did notice some exterior marks and damage to the door mirror, which you should ask to have sorted before buying at a dealer.
This car has a 94bhp version of Ford's EcoBoost 1.0-litre petrol engine, which is a newer variant; you'll also see 99bhp versions of the engine, plus a lower-powered 1.1-litre non-turbo unit, in this price range. It has a six-speed manual gearbox driving the front wheels, which is the same layout as the Sandero.
Driving
With such low mileage, even for a year-old car, the used Fiesta felt identical to new Fiestas we've tested in the past, so there's no reason to think you're getting a lesser driving experience by going for a used car.
In fact, the Fiesta is a real joy to drive. It has lots of grip and an agile chassis that rewards those who love to chuck the car into corners. The steering is quick and well weighted, so it's lots of fun on a B-road.
It's comfortable, too, because the suspension is well damped and keeps the worst bumps away from the cabin without introducing lots of body roll; it's much more composed than the Dacia over the same roads. You notice a little vibration on rough surfaces in both cars, but the Ford is both more comfortable and more fun than its Romanian competitor.
There's some wind and road noise at motorway speeds, but this is true of all superminis, and the 1.0-litre EcoBoost engine is nice and quiet at a cruise. Yet there's an enjoyable three-cylinder thrum from the Ford's motor when you rev it, which is unlike the Dacia's droning sound and adds to the Fiesta's sense of fun. The six-speed gearbox brings a satisfying shift that adds to the driving experience, and it's much more precise than the Sandero's gearbox, too.
The fact that the engine has more power and torque, which comes in lower in the rev range and doesn't drop off as sharply as the Dacia's, means that the entire Fiesta driving experience is head and shoulders above the Sandero's, just as it would be in a new Fiesta.
Practicality
The Fiesta has a smaller boot than its rival, at 292 litres with the seats in place. The Dacia boasts 328 litres, which is big for a supermini. However, the boots in both cars are large enough for a normal supermarket shop, and the openings are a good shape for fitting in awkward items. We'd give the edge to the Dacia there, though, and the hard-wearing materials in the cabin look like they'll stand up to family life better.
There's enough room in the back of the Fiesta for passengers to get comfortable. It's not going to be that roomy for adults on a long trip, but there's enough leg and headroom for that to at least be a possibility. The Dacia has more light in its back seats, but legroom and headroom are similar.
Ownership
Ford came in a poor 24th place out of 30 in our Driver Power 2020 survey, which doesn't look good for owners; and neither does the 23rd place out of 31 for the brand's dealerships in that section of the poll. But Dacia came in 30th place and its dealers came in 29th.
Safety kit on the Fiesta includes six airbags, parking sensors, emergency brake assist and tyre pressure monitoring but it doesn't have AEB, unlike its rival. The Fiesta scored five stars in its Euro NCAP test in 2017.
Running costs
Our used Fiesta returned 39.8mpg during our road test, which was close to the Dacia's 42.2mpg return, but a way off the official claimed figure of 55.4mpg (the Dacia's official number is 53.3mpg).
The biggest factor in buying a used car is getting a good deal in the first place. Don't pay the asking price; you can almost always grab a discount or get things like scratches sorted before you buy. 
If you prefer, you can also choose to buy an older or higher-mileage model to get an even better deal, which really gives you a vast amount of choice when it comes to the cost of the car. 
If you buy outright, a car that is more than three years old is a good idea because it'll already have taken its big depreciation hit. In contrast, if you buy the Sandero, you'll lose £6,111 after three years when you sell it on, according to our experts. They estimate the Dacia will be worth £5,484 after 36 months, which equates to depreciation of 47.3 per cent.
Testers' notes
"This Fiesta still had two years of its original three-year warranty left, but the Dacia comes with three years of cover. The Sandero also gets three years' breakdown cover, while the used Ford has none."
Verdict
First place: Ford Fiesta
With finance readily available on used cars, it's hard to see why you wouldn't go for the Fiesta over the Sandero. It's more fun to drive, more comfortable, just as well equipped and has the potential to be a lot cheaper than the Dacia. Even if you choose a model like the one here with ultra-low mileage it's still a bargain, because the Ford is a fantastic all-rounder with bags of appeal. 
Second place: Dacia Sandero
If the Dacia was going up against a new supermini here, it would have won. It's better than ever, with an incredible amount of kit, a comfortable ride and a rock-bottom price. It's more pleasant inside than before and better to drive, but it's still nowhere near as enjoyable as a Fiesta from behind the wheel. It just can't match the value for money you get by picking a used car over a new one.
Also consider...
New: Kia Picanto 1.0 2
Price: £12,500 
Engine: 1.0-litre 3cyl, 66bhp
The Picanto demonstrates what you can get at this price point when buying a new car. It's much smaller than the Sandero inside, has a tiny boot, and the engine is a 66bhp non-turbo petrol. It's fun and good value, but the Sandero is roomier and better equipped.
Used: Renault Clio 1.0 TCe Iconic
Price: £11,500 
Engine: 1.0-litre 3cyl, 90bhp
The Clio uses similar tech in its construction to the Sandero, but is better to drive and has more kit. A used one is a fine choice because it's even better value than the new Dacia, yet it's comfy, roomy and has a very grown-up interior. The engine is similar to the Sandero's.
Figures
| | | |
| --- | --- | --- |
|   | Ford Fiesta 1.0 EcoBoost 95 Titanium | Dacia Sandero TCe 90 Comfort |
| On the road price/total as tested | £12,659/£12,659 | £11,595/£12,305 |
| Residual value (after 3yrs/36,000) | £7,350* | £5,484/47.3% |
| Depreciation | £10,995 (from new) | £6,111 |
| Annual tax liability std/higher rate | N/A/N/A | £485/£969 |
| Annual fuel cost (12k/20k miles) | £1,727/£2,878 | £1,629/£2,715 |
| Insurance group/quote/VED | 10/£393/£150 | 15/£400/£150 |
| Cost of 1st/2nd/3rd service | £574 (3 years) | £399 (3 years) |
| Length/wheelbase | 4,040/2,493mm | 4,088/2,604mm |
| Height/width | 1,476/1,735mm | 1,499/1,848mm |
| Engine | 3cyl in-line/998cc | 3cyl in-line/999cc |
| Peak power/revs  | 94/4,000 bhp/rpm | 89/4,600 bhp/rpm |
| Peak torque/revs  | 170/1,750 Nm/rpm | 160/2,100 Nm/rpm |
| Transmission  | 6-speed man/fwd | 6-speed man/fwd |
| Fuel tank capacity/spare wheel | 42 litres/repair kit | 50 litres/£150 |
| Boot capacity (seats up/down) | 292/1,093 litres | 328/1,108 litres |
| Kerbweight/payload/towing weight | 1,164/511/1,000kg | 1,072/490/1,100kg |
| Turning circle | 10.1 metres | 10.5 metres |
| Basic warranty (miles)/recovery | 2yrs remaining/None | 3yrs (60,000)/3yrs |
| Driver Power manufacturer/dealer pos. | 24th/23rd | 30th/29th |
| NCAP: Adult/child/ped./assist/stars | 87/84/64/60/5 (2017) | 70/72/41/42/2 (2021) |
| 0-62mph/top speed | 10.3 secs/110mph | 11.7 secs/111mph |
| Auto Express econ. (mpg/mpl)/range | 39.8/8.7/368 miles | 42.2/9.3/464 miles |
| WLTP combined  | 55.4 mpg | 53.3mpg |
| WLTP combined  | 12.2mpl | 11.7mpl |
| Actual/claimed CO2/tax bracket | 164/116g/km/N/A | 155/120g/km/27% |
| Airbags/Isofix/parking sensors/cam. | Six/yes/rear/no | Six/yes/rear/yes |
| Auto box/lane keep/blindspot/AEB | No/no/no/no | No/no/no/yes |
| Clim./cruise ctrl/leather/heated seats | Air-con/yes/no/no | Air-con/yes/no/no |
| Met paint/LEDs/keyless/pwr tailgate | Yes/no/keyless go/no | £560/no/yes/no |
| Nav/digi dash/DAB/connect services | Yes/no/yes/yes | Yes/no/yes/no |
| Wireless charge/CarPlay/Android Auto | No/yes/yes | No/yes/yes |