'Why small cars continue to make big headlines'
Deputy editor John McIlroy discusses the highly competitive and highly attractive supermini market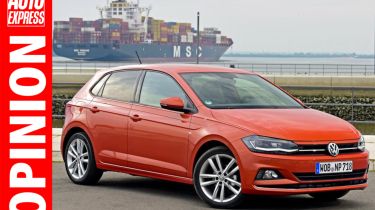 Another week, another new supermini – but as you can read in our first verdict on the latest generation of Volkswagen Polo overleaf, these are indeed great times if you're in the market for something smaller than a Golf or an Astra.
Senior reviewer Sam Naylor reckons the Mk6 Polo is arguably the most grown-up vehicle in the class – but it is amazing how mature many of its rivals have become in their latest incarnations, too. The Polo is the third big arrival in this category in the past six months and the others – our award-winning SEAT Ibiza and the recently revamped Ford Fiesta – really deliver a 'big car' experience. We can't wait to test all three in the UK.
It's easy to see why top superminis now have more appeal than ever for buyers. They've grown ever so slightly, and feature better packaging than before, so for many they're practical enough to be everyday family transport.
Then there's the on-board tech, which is a match for many larger, more expensive models' (and the connectivity of Android Auto and Apple CarPlay narrows the gap even more). Euro NCAP crash tests mean they don't want for safety equipment, either.
Running costs are key, too, with small petrol engines that are more comfortable in a supermini than they are in larger vehicles, giving them a better chance of delivering strong real-world economy.
Small wonder that many brands report that the trend for downsizing is continuing. Car buyers have rarely been so focused on the bottom line, but cars such as the Polo, Fiesta and Ibiza show that there have never been so many ways of enjoying affordable family motoring with no significant compromise on space, technology, safety and comfort.
Which is your champion out of the new Ford Fiesta, VW Polo and SEAT Ibiza? Let us know in the comments below...