'Forget the doom and gloom, state-of-the-art cars will cost a snip'
With supply outweighing demand, Mike Rutherford believes list prices for new class-leading cars will be driven down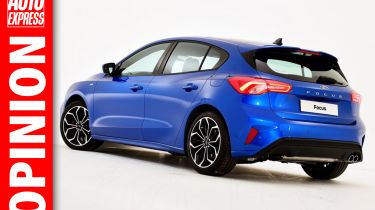 Fed up hearing about the doom, gloom and impending Armageddon in and around the motor industry? Me, too. Yes, we know sales of new diesels have fallen off a cliff. But this comes as no surprise when we remind ourselves the UK Government and some local authorities have, in effect, identified such vehicles as enemies of the state and decreed they be wiped off the face of the earth.
This all-out war on diesels largely explains why their registrations have plummeted by precisely 33.3 per cent in the first quarter of 2018. But the other, often ignored, more positive element of the story is that over the same January-March period, sales of petrol cars grew by 3.5 per cent. Better still, petrol-electrics were up 10 per cent, and plug-in versions of those hybrids rocketed 26 per cent. Contrary to what you might have been led to believe, sales of 100 per cent-electric cars are actually down 16 per cent.
• New car sales drop 15.7 per cent as diesels suffer
Or to put all this another way, petrol or petrol-electric cars are the undisputed winners in the showrooms in 2018, while diesels and pure electrics are the losers.
And try telling true-Brit firms such as McLaren (up 55 per cent) and MG (up 67 per cent) that 2018 is a nightmare manufacturing year. They've hit the sweet spot with their customers. Their rivals know deep down that they, too, can and should sell as many if not more cars in 2018 than in 2017 – if only they will bite the bullet and slightly reduce their profit margins.
Today's official price lists are often works of fiction. That's why discounts averaging around £3,000 are obligatory on all mass-produced new cars. And on the outgoing, overpriced Focus (the range starts at £20,000-plus even for the modest, 1.0-litre ECOnetic), think in terms of £5k as a typical reduction.
But Ford has at least acknowledged its price list 'errors' of recent times, by giving the incoming, latest-generation Focus a starting point of £17,930 – or £15,000 after a modest, achievable, reasonable discount of 16 per cent.
It's this new sense of realism at the company that should see it retain its position as Britain's biggest-selling car firm. If rivals such as VW and Vauxhall intend to keep up with, then possibly even overtake, Ford in the UK sales league, they'll also need to seriously review their official prices plus the tactics of their franchised and increasingly important non-franchised retailers.
In a climate where car supply far exceeds demand, these are the cold, harsh, newly drawn-up benchmarks: discounted, quality city cars can easily be had for under £10,000; state-of-the-art superminis for two or three grand more; world-class hatches from £15,000. Why pay more? It's a buyer's market, and then some.
What will your next car be? These are the top ten best-selling in the UK today…