Theory test pass rate drops to lowest level in a decade
The proportion of learner drivers passing the driving theory test has fallen 18 per cent in a decade, new data reveals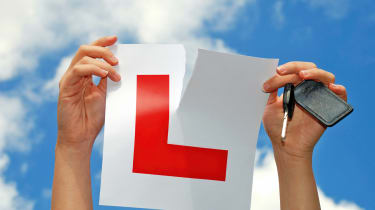 The driving theory test pass rate has fallen to its lowest level in a decade. Only 47.4 per cent of learner drivers managed to pass the test in a 12-month 2018/19 period. This figure has fallen gradually from the 65.4 per cent pass rate in 2008/2009.
Department of Transport statistics also show that women are more likely to pass the theory test than men, with 49.2 per cent of females passing in 2018/19, compared with 45.7 per cent of males.
• Everything you need to know about the theory test
The theory test, which was first introduced as a standalone test separate from the practical driving test in 1996, has undergone a number of changes in the last 10 years or more, making it more difficult to pass.
In 2007, the number of possible multiple choice questions was increased from 35 to 50 and, in 2009, a case study section was introduced, featuring five questions about a hypothetical driving scenario.
The answers to the theory test used to be published online, but this stopped in 2012 to prevent participants from simply memorising the answers. The following year, the list of questions was refreshed and then, in 2014, interpreters were banned.
The test now also includes a hazard perception module, where participants are required to tell the difference between a potential hazard and a developing hazard, and press a button when they think they see the latter.
Mark Winn, chief driving examiner at the DVSA (Driver and Vehicle Standards Agency), said: "DVSA's priority is to help everyone through a lifetime of safe driving.
"Britain's roads are amongst the safest in the world, but all road users must make sure their skills and knowledge up to date.
"The Highway Code is essential reading for all road users – not just those who are learning to drive. It's easier than ever to keep up to date with the Highway Code and the rules of the road online."
First Cars on Auto Express...
Everything you need to know about learning to drive, getting your driving licence and choosing your first car...
Learning to drive
Passing your driving test
Getting your first car
Do you think the theory test is too difficult? Let us know in the comments below...