'Are saloon cars dead? Don't be daft. They're very much alive'
Mike Rutherford thinks the archetypal saloon-type car is suffering an identity crisis, but will still be around for decades to come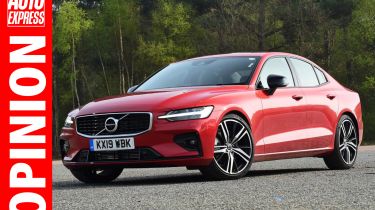 Are brand-new, state-of-the-art saloon cars dead in the water? Don't be daft. They're very much alive – and will be for decades to come.
Lately in Detroit, firms such as Ford and GM have hinted that it's game over for the saloon (or sedan). But this is wishful thinking from a pair of US-based, increasingly insular companies. The reality is that they're no longer as keen on such cars because they can't design and build 'em as well as their rivals.
German, British, Swedish, Japanese and, more recently, South Korean companies now wipe the floor with Ford and GM when it comes to saloons. The Americans have been thrashed at what was once their own game, and forced to throw in the towel, leaving the Europeans and Asians to corner the still-important and profitable saloon-car market pretty much for themselves. That wasn't smart, America.
Having said all that, this is a shrinking sector; SUVs are now the undisputed No. 1 showroom products. But small-to-medium-sized hatchbacks are almost as popular, followed by MPVs, pick-up trucks, executive/luxury cars, and vans, with sports cars sitting at the bottom of the pile.
In Britain last year, almost 800,000 superminis and sub-superminis were sold – yet only 8,000 luxury saloons. That's largely because the former are far cheaper to buy, run and park than the latter. But the archetypal saloon-type model is suffering an identity crisis at the moment. Too many buyers just don't want to be associated with cars that business tycoons or politicians ride in, that chauffeurs drive, that management types get as part of their job packages, or that their dad drove when they were a kid.
It's for these and associated reasons – including the war on internal-combustion engines (ICE) – that saloons are struggling to attract enough attention from buyers. This was brought home last month at The London Motor Show where, over four busy days, I witnessed thousands of showgoers queuing to get up close and personal with the World Car Award-winning McLaren 720S, Jaguar I-Pace and Suzuki Jimny, while almost blanking the more traditional Audi A7 (another winner) and Volvo S60 (runner-up).
And let's not forget that Jaguar has just announced that it's halting its XJ production line – although the word is that the car will be reborn soon... minus the traditional ICE.
If you don't have the thousands needed for an expensive, brand-new, mid-sized to large saloon, why should you care about any of this? Because today's fresh £50,000-£100,000 Jag, Mercedes, BMW or Audi saloon is the car you can buy not many years down the line for about £10,000, or less if you're brave enough to go for an older, higher-mileage example.
I've bought such luxury barges at these low prices, not least because they represent the best-value second-hand models that sensible money can buy. The icing on the cake is that there's something strangely satisfying about gliding down the road in a high-quality car that cost the best part of £100,000 new, but well under 10 grand when deliciously used. Worry not. Like motor shows and ICEs, the saloon car won't disappear anytime soon.
Partnership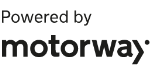 Need to sell your car?
Find your best offer from over 5,000+ dealers. It's that easy.
Do you think there's still life in the saloon car? Let us know your thoughts below...