Car personalisation: it's all in the detail
We look at how car personalisation could help increase your cars value without bursting the bank.
Car personalisation is big business. Spending money in an effort to make your car unique used to be something that was reserved for the most luxurious and exotic models, but these days a dealer will happily sell you all sorts of options to make your new car match your style and personality, even if it's a humble supermini.
But what if you're buying used, and the previous owner didn't share your tastes? And is there a cost-effective way of adding factory-style options to your new car?
• Car security: how to keep your car and driveway secure
We've taken a look at some of the best ways of improving and customising your car to make it better and more personal, and possibly add to its value.
Sticker for detail
When the MINI was launched in 2000, it began a new fashion for having bonnet stripes, contrasting roof colours and funky body decals. The trend has since spread, so most new car dealers will offer you all sorts of stick-on upgrades. You can do this after the car has left the showroom, too, but keep it tasteful if you want to sell the car easily! Fxuk.net supplies MINI UK with its Union Jack roof decals, and prices start at £195 installed. A full wrap on a Mazda MX-5 costs around £2,000.
All-round improvement
Adding alloy wheels and low-profile tyres can instantly improve the look of your car, and might even make it handle better, too. A set of aftermarket alloys plus tyres will cost £2,000-plus new, but you might be able to sell your old wheels to help fund the upgrade. Alternatively, consider smartening up your current rims with a new colour or finish. Changing from the ubiquitous silver to black, grey or a body-colour shade should cost around £40-£60 per wheel. Ask for recommendations from friends or on a forum for specialists in your area.
On a plate
It's not just the registration number that can be tailored to fit your car; the actual number plate itself can be shaped to fit, or made to look smarter. On larger models, a six-inch deep plate on the rear can look classy, while many websites offer a selection of special plates that are shaped for the car to improve the look. A tatty or plain plate can be improved with a border or special surround. But steer clear of illegal logos and fonts, and make sure the plate shape and style are approved for road use, or you could end up failing an MoT or being fined.
Number's up
Swapped the 'normal' registration number for something rather more distinctive is a popular way to upgrade and personalise your car. Cherished numbers are available to buy directly from the DVLA and cost from £250, or you can buy from a dealer. Don't be tempted to try and change the spacing or font, or position coloured screw caps inside characters to change their shape, though, or you risk a fine and having the registration confiscated. While your initials are unlikely to increase the value of the car when you sell it on, something related to the model name (such as X5, C3 or MBZ) could possibly make it more attractive to a buyer.
Radar love
Adding a gadget to help you park won't just make your car more attractive to a potential purchaser, it will also help prevent scrapes and dents that will severely hit its second-hand value. Simple radar systems for DIY fitment start at under £25 online. A camera kit can make reversing even easier, and is especially handy for anyone who needs to back up before hitching up to a trailer. The screen can either be incorporated into a rear-view mirror or mounted on the dash, such as the Halfords kit featured here, which costs £89 plus £75 for fitting.
Shady deal
Tinted glass keeps a car's interior cooler in summer, helps children sleep, and can even prevent thieves easily seeing in. Tinted 'privacy' glass is standard on many high-spec models, but can be applied to any car. A BMW 3 Series Touring, for example, will cost £350 to be professionally tinted; add 40 per cent to upgrade to security film, which makes the glass difficult to break. Remember to stay legal, though: the windscreen must allow at least 75 per cent of light through, and the front side windows 70 per cent.
Sounds good
While most of us will upgrade our smartphones every couple of years to keep up with technology, the hi-fi in our cars is often stuck in the CD era. Upgrading the stereo to incorporate connectivity, navigation and digital radio will make your car more enjoyable, and will certainly make it more attractive when you come to sell it – as long as the installation has been done well and doesn't look out of place. Kits are easily available online to convert even the oldest radios to have Bluetooth adaptors, while DAB radio kits are now also relatively affordable. Our Best Buy is the Pure Highway 600.
Light fantastic
When a car gets a mid-life facelift, the first thing that will change are the headlights, because these are an easy and cheap way to give a more modern look while incorporating new technology. You can use the same tactic by fitting foglamps, daytime running lamps or upgraded bulbs. Kits only cost around £25-£50 and should make your car safer, too. Steer clear of 'bling' options to preserve its resale value, and make sure that everything you fit is officially approved for use on the road.
Partnership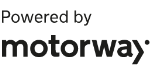 Need to sell your car?
Find your best offer from over 5,000+ dealers. It's that easy.
Make sure you check out our 2019 Product Awards to see what we rate as the best new products from the past 12 months...