"Diesel is set to fade away and I'd be pleased to see it go"
Car manufacturers at the Paris Motor Show foresee the death of diesel but commercial vehicles could prolong the fuel's use says Sam Naylor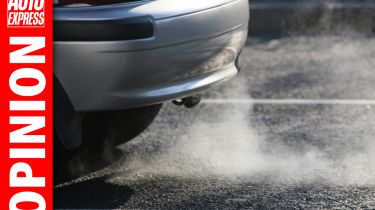 As the unstoppable Volkswagen dieselgate debacle rumbles on, having come to light nearly a year ago, the car industry has been forced to re-evaluate its position on the fuel that nearly half of new car buyers are choosing in the UK.
Diesel is still clearly a hugely important option for European car buyers, with the efficiency gains that come with it being a crucial selling point for millions of motorists. But once you start to look further into the future, is there still a place for this increasingly controversial fuel?
Volkswagen itself has taken to the Paris Motor Show stands with a bold statement of intent: a fully-electric car (the I.D. concept) that it says is as important as the Beetle and Golf in its company history. It's had to fast-track the project to fight the PR war that dieselgate ignited and the I.D. concept is really telling us 'diesel isn't VW's future'.
Honda's UK boss Phil Crossman was even more upfront about where diesel will be in years to come. At the Paris show, he told me that "the end-game is the fuel cell, I'm sure about that. A small petrol turbo leads into more hybrid cars, which leads into more electric cars, which leads into FCV. I'm not sure where diesel goes in that. I wouldn't be surprised if, in 10 years diesel is a niche engine choice in Europe."
You can see where he's coming from: in a world where there's a wide range of electric cars to choose from at reasonable prices, or where hydrogen filling stations are as common as petrol stations are now, who would buy a rattly, dirty diesel car?
Keen to hear from Toyota, a company that's always been upfront about its dedication to petrol-electric hybrids, I also put the question to Gerald Killman, Toyota's European R&D boss. "Hybrid is gaining a huge momentum in our lighter cars and for future models we will consider whether it is worth spending all the effort in engineering to develop a diesel version," he said.
So, it looks like diesel is set to fade away - and I'd be pleased to see it go. It's dirty, the engines are noisy, and even their torquey power delivery can be replicated by electric cars.
However it's going to be a long process before that can happen - and Killman made an excellent point about the nature of the fuel itself. He said: "As long as you have gasoline, you make fuel out of crude oil, and there's a natural ratio between diesel and gasoline. Diesel has a reason - a lot of it is for buses and trucks and so on. In the Toyota line-up we see diesel strongly continuing for Land Cruisers, our heavy vehicles."
So as long as petrol is being produced, diesel will be a readily available by-product - and it makes most sense for companies like Toyota for it to be used in a cost-saving context in commercial vehicles. This suggests that cheap diesel will be going strong long after the passenger car market has moved on. Given that those commercial vehicles spend a lot of time on the road and create more pollution as a result, that's still a worrying thought.
Partnership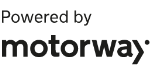 Need to sell your car?
Find your best offer from over 5,000+ dealers. It's that easy.
What do you thing the future holds for diesel cars? Join the debate in the comments section below...