Vauxhall Grandland X vs Peugeot 3008 vs Toyota C-HR
Vauxhall's Grandland X SUV faces up to its Peugeot 3008 cousin and Toyota's C-HR. Which will take the honours?
While the partnership between Peugeot and Vauxhall is starting to bear fruit, the British brand's new Grandland X SUV joint venture with the French firm was actually conceived and developed before Vauxhall was sold off to PSA Peugeot-Citroen.
That's because Vauxhall knows it needs SUVs in its line-up given the way the market is going and Peugeot already has a winner in this sector. So the Grandland X mid-size family crossover shares plenty of the technology that has made the 3008 it's going up against such a success.
The Peugeot boasts sharp styling inside and out, but blends this with usability and an impressive level of kit.
This is what the Grandland X will have to match. We already know it equals the 3008 under the bonnet. Diesel isn't dead yet, but petrol power in cars such as these continues to gather momentum, and Vauxhall thinks this 1.2-litre Turbo will be the biggest seller in the Grandland X range.
Yet if you want a stylish family 4x4 that doesn't break the bank to run or buy (whether that's outright or on PCP finance), Toyota offers the C-HR. In 1.2 turbo form it has the credentials to match the other two here. So which gets our vote?
Vauxhall Grandland X
| | |
| --- | --- |
| Model | Vauxhall Grandland X 1.2 Turbo Sport Nav |
| Price | £24,595 |
| Engine | 1.2-litre 3cyl turbocharged, 128bhp |
| 0-60mph | 10.3 seconds |
| Test economy | 42.7mpg/9.4mpl |
| CO2 | 117g/km |
| Annual road tax | £140 |
It seems as though there's a new SUV launching every week, and the latest model to hit the market is Vauxhall's Grandland X. We're testing it in popular 1.2-litre turbo petrol form; priced from £24,595 in Sport Nav trim, it shows off what's on offer in the brand-new range.
However, given its relationship to the Peugeot, can the Grandland X beat its cousin?
Because the Grandland X shares much of its engineering with the 3008, it offers a respectable level of comfort. However, it doesn't have the 3008's i-Cockpit set-up, which features a narrow-diameter steering wheel. This means the Vauxhall isn't quite as agile or quick to turn in as the Peugeot. The light steering is also devoid of feel, so this is definitely no driver's car – but then, neither are its rivals here.
What the Grandland X does offer is relatively refined cruising, as the engine is quiet and the high-speed ride is smooth on this trim level's 18-inch alloys. However, hit a sharp bump or an expansion joint, and the dampers struggle to control the energy fired up through the suspension.
At low speeds the chassis feels less settled than the Peugeot's, and while the Vauxhall doesn't offer the Toyota's focus or composure in corners, it's no more comfortable in conditions where an SUV such as this spends most of its time.
However, it was the quickest car in our test, sprinting from 0-60mph in 10.3 seconds – three-tenths faster than the 3008 and seven-tenths up on the C-HR. This full-throttle performance advantage wasn't replicated during our in-gear tests, as the Grandland's 100kg-heavier kerbweight compared with the 3008's dulled acceleration.
This was only by a few tenths in the lower gears between 30-50mph, while the same six-speed manual gearbox as its French competitor, which doesn't change ratios particularly quickly, meant it was just two-tenths slower through the gears from 30-70mph, taking 10.1 seconds.
Partnership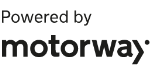 Need to sell your car?
Find your best offer from over 5,000+ dealers. It's that easy.
Testers' notes: "The Vauxhall's rear three-quarter visibility could be better, but the 360-degree panoramic camera is only available on the top-spec Ultimate model."
Peugeot 3008
| | |
| --- | --- |
| Model | Peugeot 3008 1.2 PureTech 130 Allure |
| Price | £24,565 |
| Engine | 1.2-litre 3cyl turbocharged, 129bhp |
| 0-60mph | 10.6 seconds |
| Test economy | 43.7mpg/9.6mpl |
| CO2 | 117/km |
| Annual road tax | £140 |
Given how much the two cars share, the Peugeot 3008 is a natural rival for the Vauxhall. We've chosen the 1.2 PureTech 130 model in Allure trim (GT Line is pictured), which is slightly cheaper at £24,565, but do you get more for less here?
The Peugeot is the best balance between performance and comfort. It was actually the fastest car in this test, helped by a combination of decent power and torque, plus the lowest kerbweight.
This resulted in a 10.6-second 0-60mph sprint time, while it had an advantage over its rivals in-gear, highlighting the Peugeot's extra flexibility around town, as well as for overtaking.
Despite this, it's still nicely refined. As with the Grandland X, there's a typical three-cylinder grumble from under the bonnet, but it's fairly well suppressed and rather than being intrusive actually gives the French model a little character.
It's backed up by the softer chassis set-up, which means the 3008 rolls over lumps in the road with a nice degree of fluidity. Only big bumps and potholes upset the chassis, sending a shudder through the car and some kickback through the steering. However, the same is true of the Vauxhall, while neither it nor the Toyota is as composed at normal speeds.
The 3008 is fairly agile and it doesn't take much steering input to make the car change direction due to that small wheel. However, the softer set-up, which delivers a decent level of comfort most of the time, is a little more out of its depth when it comes to agility. In the corners there's not as much support as in, say, a Skoda Karoq, while the dampers don't have the same absorbent quality when they're loaded up in a bend. It's still a more dynamic car than the Vauxhall, but the Toyota feels better tied down and offers a nicer gearchange when on a twisty road. Still, given the brief for a family SUV, the 3008 is nicely judged.
Testers' notes: "If you want an auto you'll have to go for this Allure trim, because it's not available with GT Line. Allure's our pick anyway – and you save £1,400 by choosing the more efficient manual."
Toyota CH-R
| | |
| --- | --- |
| Model | Toyota C-HR 1.2T Excel |
| Price | £24,065 |
| Engine | 1.2-litre 4cyl turbocharged, 113bhp |
| 0-60mph | 11.0 seconds |
| Test economy | 39.6mpg/8.7mpl |
| CO2 | 136g/km |
| Annual road tax | £140 |
Toyota might be better known for its hybrids, but the 1.2-litre turbocharged petrol unit in this £24,065 C-HR Excel (although our pictures show a top-spec Dynamic model) offers a worthy alternative to the Vauxhall and Peugeot. There's plenty of style thanks to its coupé-like design in an SUV body, but does it back this up with substance?
When you get behind the wheel of the C-HR, it instantly feels sportier and more dynamic than the two EMP2-based machines it's going up against here.
The steering is nicely weighted and although there's not much connection to the front wheels, it's easy to place the car where you want on the road. It helps that there's less roll than in its rivals, while the body movement you do feel is better controlled.
Toyota's chassis feels firmer than either the Vauxhall or Peugeot, but the damping is nicely judged, so it ties the body down well for faster cornering yet still manages to take the edges off bumps smoothly, delivering a composed and controlled, but comfortable, ride.
The car's performance and sense of dynamic ability stems from this chassis set-up rather than the engine, though. It's down on power compared with the Grandland X and only weighs 30kg less, so it was no surprise that the Toyota was the slowest machine at our test track. It accelerated from 0-60mph in 11 seconds flat, while it trailed its rivals for in-gear performance as well – particularly in fifth and sixth.
The engine's power delivery isn't the smoothest, either. It doesn't rev with much punch, while there are some noticeable steps and jerks in the power delivery as the needle spins round the rev counter. You have to work it hard to extract the performance that's there, too, but at least that task is made easier by the sweet six-speed manual transmission. Compared with the crunchy and imprecise action in its rivals, which both use the same six-speed box, the Toyota unit is much slicker and more precise.
Testers' notes: "There's no diesel C-HR, so if fuel economy is key, the petrol hybrid claims 72.4mpg and 87g/km CO2 in Excel trim. It's also more powerful at 120bhp, but costs £2,520 extra."
Verdict
First place: Peugeot 3008
The 3008 yet again bags a win. Even though the Vauxhall shares the Peugeot's underpinnings, the latter feels more special – a welcome commodity in a volume-led class. Its quality and comfort, the tech on offer, a punchy but frugal and fairly refined engine, low running costs and the superior level of practicality compared with its rivals.
Second place: Vauxhall Grandland X
The Grandland X is a fair, if mundane, effort at a family SUV. It's practical enough, spacious enough, fast enough and efficient enough – but 'enough' does not cut it in this class. OnStar helps, yet other tech and general quality aren't as strong as the 3008's. Nor can it match the Peugeot for practicality. At least it is more versatile and efficient than the C-HR.
Third place: Toyota C-HR
Character is important, and the C-HR has bags of it. However, so does the 3008 – and the C-HR can't match that car's all-round ability. The Toyota isn't as usable, while the infotainment is more limited. It's the most fun to drive here, and balances this with decent comfort and refinement. However, a lack of performance and efficiency sees it finish a close third.
Other options for similar money…
New: Skoda Karoq 1.5 TSI SE L
Price: £24,515Engine: 1.5-litre 4cyl, 148bhp
For less cash than the Grandland X, Skoda's Karoq offers comparable boot and cabin space with a much slicker interior, a more powerful engine and greater refinement. Decent finance deals complete the package.
Used: Mazda CX-5 2.0 SkyActiv-G Sport Nav
Price: £24,495Engine: 2.0-litre 4cyl, 163bhp
A new petrol-powered CX-5 is within budget, but for this price you can buy a very lightly used car with only a few thousand miles, in top-spec Sport Nav trim loaded with options. It's roomy and drives brilliantly, too.
Figures
| | | | |
| --- | --- | --- | --- |
|   | Peugeot 3008 1.2 PureTech 130 Allure | Vauxhall Grandland X 1.2 Turbo Sport Nav | Toyota C-HR 1.2T Excel |
| On the road price/total as tested | £24,565/£24,565 | £24,595/£27,970 | £24,065/£24,065 |
| Residual value (after 3yrs/36,000) | £11,324/46.1% | £10,224/41.6% | £12,425/51.6% |
| Depreciation | £13,241 | £14,371 | £11,640 |
| Annual tax liability std/higher rate | £1,155/£2,310 | £1,164/£2,327 | £1,316/£2,632 |
| Annual fuel cost (12k/20k miles) | £1,509/£2,515 | £1,545/£2,574 | £1,665/£2,776 |
| Ins. group/quote/road tax | 12/£463/£140 | 12/£501/£140 | 16/£494/£140 |
| Cost of 1st/2nd/3rd service | £13 per month (3yrs) | £127/£250/£127 | £185/£335/£185 |
|   |   |   |   |
| Length/wheelbase | 4,447/2,675mm | 4,477/2,675mm | 4,360/2,640mm |
| Height/width | 1,620/1,841mm | 1,609/1,856mm | 1,565/1,795mm |
| Engine | 3cyl in-line/1,199cc | 3cyl in-line/1,199cc | 4cyl in-line/1,197cc |
| Peak power/revs | 129/5,500 bhp/rpm | 128/5,500 bhp/rpm | 113/5,600bhp/rpm |
| Peak torque/revs | 230/1,750 Nm/rpm | 230/1,750 Nm/rpm | 185/1,500Nm/rpm |
| Transmission | 6-spd man/fwd | 6-spd man/fwd | 6-spd man/fwd |
| Fuel tank capacity/spare wheel | 53 litres/space-saver | 53 litres/£110 | 43 litres/repair kit |
| Boot capacity (seats up/down) | 591/1,670 litres | 514/1,652 litres | 377/1,160 litres |
| Kerbweight/payload/towing weight | 1,250/660/1,400kg | 1,350/580/1,350kg | 1,320/525/1,300kg |
| Turning circle/drag coefficient | 10.7 metres/N/A | 10.7 metres/N/A | 10.4 metres/0.32Cd |
| Basic warranty (miles)/recovery | 3yrs (60,000)/1yr | 3yrs (60k)/1yr | 5yrs (100k)/1yr |
| Service intervals/UK dealers | 10,000 (1yr)/283 | 16,000 (1yr)/338 | 10,000 (1yr)/206 |
| Driver Power manufacturer/dealer pos. | 13th/9th | 23rd/22nd | 11th/7th |
| NCAP: Adult/child/ped./assist/stars | 86/85/67/58/5 (2016) | 84/87/63/60/5 (2017) | 95/77/76/78/5 (2017) |
|   |   |   |   |
| 0-60/30-70mph | 10.6/9.9 secs | 10.3/10.1 secs | 11.0/10.8 secs |
| 30-50mph in 3rd/4th | 4.1/6.1 secs | 4.2/6.5 secs | 5.3/7.4 secs |
| 50-70mph in 5th/6th | 8.3/12.4 secs | 9.8/13.4 secs | 12.5/18.8 secs |
| Top speed/rpm at 70mph | 117mph/2,500rpm | 117mph/2,400rpm | 118mph/2,250rpm |
| Braking 70-0/60-0/30-0mph | 45.2/33.6/10.2m | 43.4/31.9/8.9m | 48.4/31.5/10.2m |
| Noise outside/idle/30/70mph | 68/52/60/71dB | 68/52/63/69dB | 67/53/65/73dB |
| Auto Express econ. (mpg/mpl)/range | 43.7/9.6/509 | 42.7/9.4/498 | 39.6/8.7/375 |
| Govt urban/extra-urban/combined | 47.1/62.8/55.4mpg | 47.1/62.8/55.4mpg | 38.2/47.1/55.4mpg |
| Govt urban/extra-urban/combined | 10.4/13.8/12.2mpl | 9.7/12.7/11.5mpl | 8.4/10.4/12.2mpl |
| Actual/claimed CO2/tax bracket | 149/117g/km/22% | 153/117g/km/22% | 165/136g/km/26% |
|   |   |   |   |
| Airbags/Isofix/park sensors/camera | Six/yes/yes/yes | Six/yes/yes/no | Seven/yes/yes/yes |
| Auto/stability/cruise control/AEB | £1,400/yes/yes/yes | £1,500/yes/yes | No/adaptive/yes |
| Climate control/leather/heated seats | Yes/no/£560 | Yes/no/£555 | Yes/£995/yes |
| Metallic paint/LED lights/keyless go | £525/£850/£350 | £565/£1,100/yes | £545/no/yes |
| Sat-nav/USB/DAB radio/Bluetooth | Yes/yes/yes/yes | Yes/yes/yes/yes | Yes/yes/yes/yes |