Performance car bargains
We pick eight of the best performance car bargains, with budgets ranging from just £895 to £29,000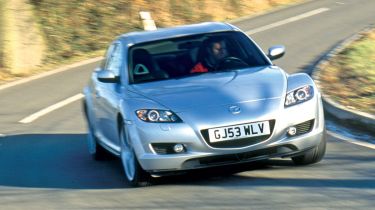 Not everyone has the budget to splash out on a new Suzuki Swift Sport, let alone the Mercedes SL63 AMG. But a small bank balance doesn't necessarily mean a limit on driving thrills.
For the same price as a second-hand supermini, you could snap up a used Porsche Boxster. The mid-engined sports car is famous for its power and accessible handling – and it's now more affordable than ever.
Or perhaps you're looking at a Ford Mondeo or Volkswagen Passat? Why not ponder the prospect of a six year-old BMW M5 - which packs 507bhp and does 0-62mph in just 4.7 seconds.
But even if your budget is restricted to less than £1,000 – you can still have fun behind the wheel. We've scoured the classifieds to find second-hand stars in eight price brackets.