Fiat Coupe Turbo 20v
Want performance car thrills for less than £1,000? Try the Fiat Coupe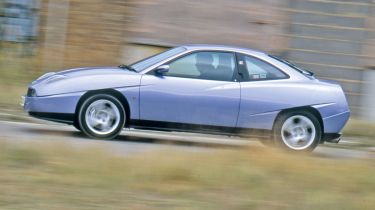 If Ferrari made a car for the masses, this would be it. The Fiat Coupe was radical at launch in 1993, and it still stands out with its straight edges, curved details and distinctive slashes in the wheelarches.
It was powered by a Lancia Delta-sourced four-cylinder, with or without a turbo. But even a three-figure budget buys a later 220bhp turbocharged five-cylinder 20-valve model. This will easily match a modern hot hatch for pace, while the handling is surprisingly agile.
Fiats of this era can be troublesome, so choose carefully. Still, we found a 1998 R-reg model with 84,000 miles on the clock for £895.