Car Tech A to Z: M is for monocoques, metallic paint and mirrors
The letter M in our A to Z of car tech series explains monocoques, metallic paint and mirrors…
The technology contained within the modern motor car can be both fascinating and slightly baffling. Most such technology exists to make our cars safer, more efficient and just better than ever to drive but some of it can be quite confusing for the average motorist. In this A to Z series we will attempt to unravel the mystery of technology that is the modern motor car. This week, we're visiting the letter M…
M is for…monocoque. The first ever monocoque aluminium car chassis was designed in the 1960s for use in Formula One Racing, although its use as a fundamental design principle in the aircraft industry goes way further back than that.
Since the 1970s aluminium monocoques have become increasingly popular in high end and more sporting road cars because they are very strong, and very stiff – and provide the ideal platform to enable more accurate tuning of a vehicle's suspension.
The design simply describes a vehicle's core structure being constructed from one single shell. The word monocoque itself is a French term that translates literally to 'single hull'.
M is for…Metallic paint. Metallic paint, also known as polychromatic, is a paint that contains tiny flakes of metal to provide a sparkling effect to the overall finish on a vehicle.
State of the art paint utilizes tri-coat technology. Additional pearlescent and tinted clear coat paint finishes provide an extra layer of pigments that give a greater depth of colour, and even more iridescence to the finish, as well as improved durability.
The paint itself is applied by ultra-precise robots that blow away any dust particles before the paint is applied – which is a crucial part of the process when it comes to applying metallic paints.
Usually, a specialist team will then use chinagraph pencils and crosshatch knives before undertaking a visual inspection to ensure the perfect finish is achieved.
M is for…mirrors. Most cars have electrically adjustable mirrors nowadays, but some also feature blind spot sensors. The sensors themselves are mounted on the sides of the car and on the rear bumper and are designed to see something the driver might somehow miss. They then show a warning light in the mirror.
Another branch of this new technology is called transparent trailer technology. This is designed to eliminate the blind spot when towing a large item like a caravan, and it allows the driver to see vehicles coming up behind them, making manoeuvrability much easier and improving safety when overtaking.
The technology works by combining the video feeds from the existing reversing camera on the main vehicle plus the cameras on the wing mirrors, with an additional wireless digital camera on the rear of the trailer. The combined video feed is then sent to the rear view mirror in the main vehicle – making the trailer appear to be completely see-through.
It has yet to become a mainstream feature but, once perfected, it will surely make a big difference for anyone wanting to tow caravans or boats, or anything really.
Partnership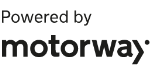 Need to sell your car?
Find your best offer from over 5,000+ dealers. It's that easy.
It's clever stuff that will surely become a more common technology in years to come.
Next, the letter N…