Car Tech A to Z: C is for chassis, connectivity and more...
The letter C in our A to Z of car tech explains chassis tech, connectivity, cruise control and carbon fibre
The technology contained within the modern motor car can be both fascinating but slightly baffling nowadays. Most of such technology exists to make our cars safer, more efficient and just better than ever to drive.
But some of it can be quite confusing for the average motorist, so in this A to Z series we will attempt to unravel the mystery of technology that is the modern motor car. This week, we're visiting the letter C…
C is for…chassis. The chassis of a car is its main core structure, from which the suspension is hung at each corner. Some are made from carbon fibre and form what's known as a tub, but in most modern road cars the chassis is made from a metal, sometimes steel but occasionally aluminium.
• Cruise control and adaptive cruise control: the complete guide
The chassis of a car provides its core strength, and the stiffer it is, the better in simple terms.
Because a stiff core structure enables the suspension to be more finely tuned, and to work more effectively. In some cars, the chassis can be "tuned" on the move by using an electronic system, in which the damper settings can be altered to suit a driver's desires, and the terrain on which they are driving. Rough road, softer dampers; smooth road, harder dampers, and so on. Except you don't have to get the tool box out to make the switch.
C is for…connectivity. Are you connected to the internet while on the move in your vehicle? If so, connectivity is the reason why. The latest systems provide drivers and passengers with connection speeds that work in milliseconds, usually via a wide, touchscreen display. Features can include predictive navigation, dialogue interaction and gigabytes of media storage. Some systems will even connect to your mobile phone via Bluetooth to provide simple hands free operation and full access to the music on your phone.
C is for…cruise control. This works by using speed sensors to maintain whatever vehicle speed a driver selects via the steering wheel-mounted buttons. Some vehicles also come with optional adaptive cruise control, which uses radar technology to enable a vehicle to maintain its distance relative to the vehicle it's following.
C is for…carbon fibre. Carbon fibre is one of the strongest, lightest materials used in road cars – but it's expensive to produce because the process to create it is complex and highly skilled, requiring resin bonding, moulding, and then baking at ultra high temperatures. But by using carbon fibre in certain areas, engineers can strengthen specific parts of vehicles – and reduce localised weight – in a way that's not possible using steel or even aluminium.
C is for…coil springs. Used in a car's suspension, coil springs are almost always made from steel and are pre-tensioned to provide whatever level of stiffness is required by an engineer.
Heavier cars use stiffer coil springs because there is simply more mass to control. Generally, the softer a coil spring is tensioned, the more comfortably a car rides – so long as the dampers can maintain control of the natural bump and rebound characteristics of the spring.
Partnership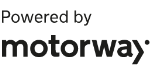 Need to sell your car?
Find your best offer from over 5,000+ dealers. It's that easy.
C is for… climate control. Which is a posh way of saying air conditioning. Some vehicles will allow passengers to adjust separate climate control systems which allow front and rear temperature adjustment, although in higher end models it is possible to tune the temperature for all four corners of the interior, and also to pre-heat the cabin from outside.
That means you can warm up your car - or, just occasionally in the UK, col it down - before climbing aboard.
C is for…catalytic converter. Catalytic converters are fitted to the exhaust system of a vehicle to help reduce the toxic pollutants produced by its internal combustion engine. Electric vehicles, in other words, don't need or have catalytic converters.
Two-way catalytic converters work by oxidising the various pollutants produced by a combustion engine into a mixture of carbon dioxide and water. Three way converters, on the other hand, also help reduce the oxides of Nitrogen as well.
Next, the letter D…